Ron Howard's Thai Cave Rescue Movie, Thirteen Lives, Is Coming To Theaters And Streaming In August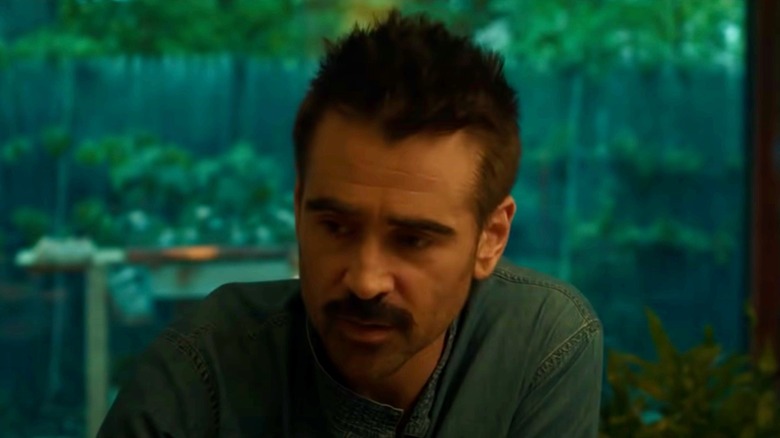 A24
At this point, it feels like there have already been 13 movies made about the 2018 Thai cave rescue, with "The Cave," "The Rescue," and now Ron Howard's "Thirteen Lives" flooding the market — not unlike the cave system where 12 boys and their soccer coach were once trapped and in need of rescue. "Thirteen Lives," however, boasts what is perhaps the most impressive cast list, including but not limited to Colin Farrell, Viggo Mortensen, Joel Edgerton, and Vithaya Pansringarm (the man who put the "God" in Nicolas Winding Refn's "Only God Forgives.")
"Thirteen Lives" was originally on the calendar for April 2022, but earlier this year, MGM pushed its release date back to November 18, 2022, seemingly positioning it as an Oscar contender. Then, in March, Amazon completed its $8.5 billion acquisition of MGM, which put "Thirteen Lives" under the potential purview of Prime Video. Now, Variety reports that "Thirteen Lives" is being moved back up and repositioned as a hybrid release, with a limited theatrical run beginning in early August, to be followed "weeks later" (seeming later that month) as one of Prime Video's streaming "summer tentpoles."
Is it a summer tentpole or an Oscar contender? Well, the answer may be a bit of both, as Amazon Studios still reportedly views "Thirteen Lives" as early awards season material. It seems like they're putting it right on the line between the end of summer and the beginning of the fall film festival and awards season.
'The customers have spoken'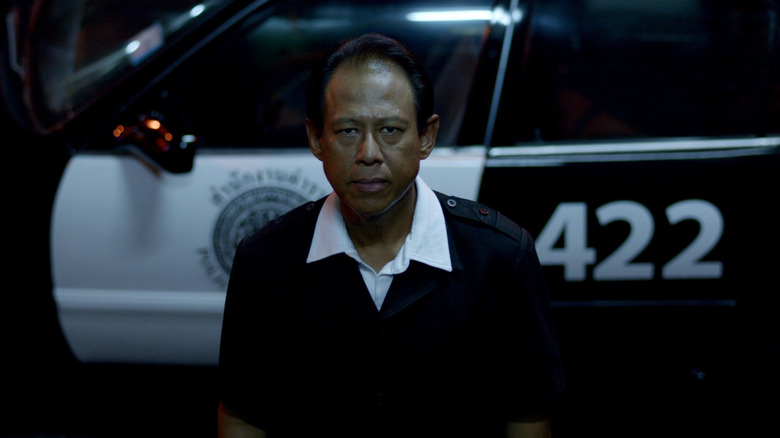 The Weinstein Company
In March of 2020, "Coming 2 America" made headlines for being the most-watched streaming movie on opening weekend since the start of the pandemic. Since then, Prime Video has acquired other Paramount Pictures films like "The Tomorrow War" and "Without Remorse." It enjoyed further success, too, with the Oscar-nominated "Borat Subsequent Moviefilm," which drew "tens of millions" of viewers on its opening weekend.
At the time, Jennifer Salke, the head of Amazon Studios, was on hand to tout the success of the "Borat" sequel, and Salke also spoke to Variety this week about applying the lessons the studio had learned vis-a-vis global audience engagement to "Thirteen Lives." Salke said:
"The customers have spoken and we are definitely listening, so now we're making it happen for viewers all over the world, who crave these films, to be able to see them the way they want — in their own homes as well as giving them a chance to see them in theaters. We want audiences to be able to have the opportunity to see and experience ['Thirteen Lives' in] all its cinematic glory in the theater, so we're going to ... move heaven and earth to make sure that we get that opportunity to as many people as possible."
Referring to viewers as "customers" (and films as "content," as Salke does elsewhere in the trade) obviously betrays a certain business mindset, but if there's one thing that's encouraging to hear, it's that Prime Video is striving to be "artist-friendly" in its approach to movie and TV distribution. The streamer has reportedly been "working hand in hand" with Howard, Brian Grazer, and other producers, to determine the best release approach for "Thirteen Lives." Salke concluded:
"We're trying to continue the legacy of 'Manchester by the Sea,' 'The Big Sick,' 'Being the Ricardos' [to] keep the high quality bar going, while bringing the movie to as many people as possible. We think this movie can do both."
"Thirteen Lives" is slated for a limited theatrical release in early August, with a streaming debut on Prime Video to follow weeks later.