Thirteen Lives: Release Date, Cast, And More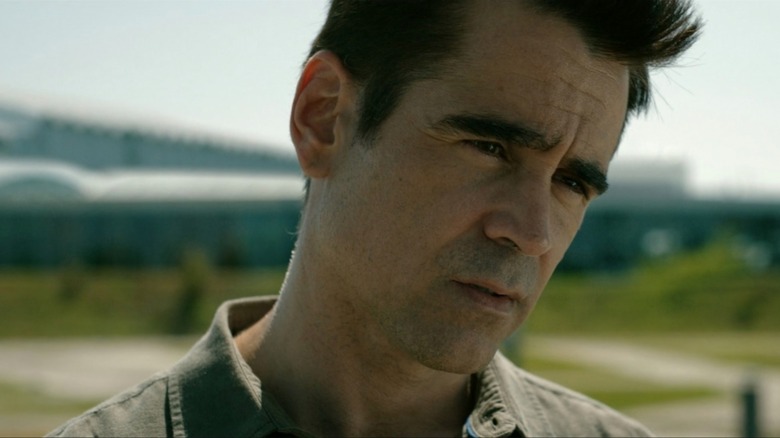 Lionsgate
(Welcome to ...And More, our no-frills, zero B.S. guide to when and where you can watch upcoming movies and shows, and everything else you could possibly stand to know.)
Few things are able to rival Hollywood's love affair with watching frightening real-world events as they happen and immediately turning around to adapt them into live-action dramatizations. That seemed to be the industry's first reaction to the Thai rescue operation that took place on June 23, 2018, when a youth soccer team and their coach found themselves trapped in a cave due to suddenly rising flood waters. The world collectively held its breath and watched as multiple attempts were made over the course of a week to bring them supplies and figure out a way to get them out safely. This eventually became a rousing, made-for-the-movies success story as all 13 members of the group were rescued a few at a time. Of course, executives and filmmakers wasted no time swooping up the rights to tell this story for themselves, leading to no less than six separate projects in the works all at the same time.
The one that has made the most progress since then, however, is "Thirteen Lives." Read on for everything there is to know about this based-on-a-true-story retelling.
Thirteen Lives Release Date and Where to Watch It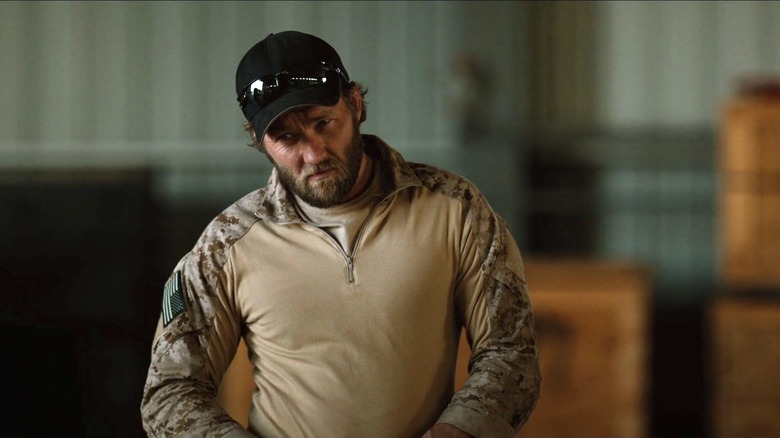 Sony Pictures
"Thirteen Lives" is scheduled to release in theaters on April 15, 2022. This will make it four long years since the events of the story actually happened, which could either mean that the public at large will have lost interest entirely in any recreation of that harrowing week ... or enough time has passed for complaints about being "too soon" are null and void, allowing for the tasteful depiction of those events years removed from the real-life incident. I could honestly see it going either way and I'm as curious as you are to see which of these vastly different mindsets actually takes root.
What Is Thirteen Lives?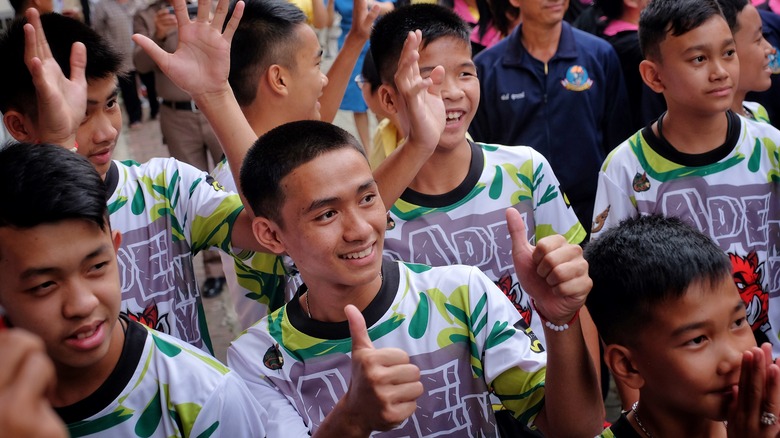 Linh Pham/Getty Images
"Thirteen Lives" has previously been described as "...the true story of the rescue of twelve boys and their soccer coach from a flooded, impenetrable cave system in Thailand in 2018. Thai families, the government, and a community of farmers and neighbors came together alongside volunteers from around the world to get them out of the Tham Luang Nang Non cave system in Chiang Rai Province. Among the volunteers were veteran British cave divers John Volanthen, Richard Stanton, Jason Mallinson, Chris Jewell, Josh Bratchley, Connor Roe, and Vernon Unsworth; Australian cave diver Dr. Richard Harris and Thai native Thanet Natisri. The harrowing 18-day ordeal made headlines around the world." The film will depict fictionalized versions of those divers and volunteers.
Thirteen Lives Cast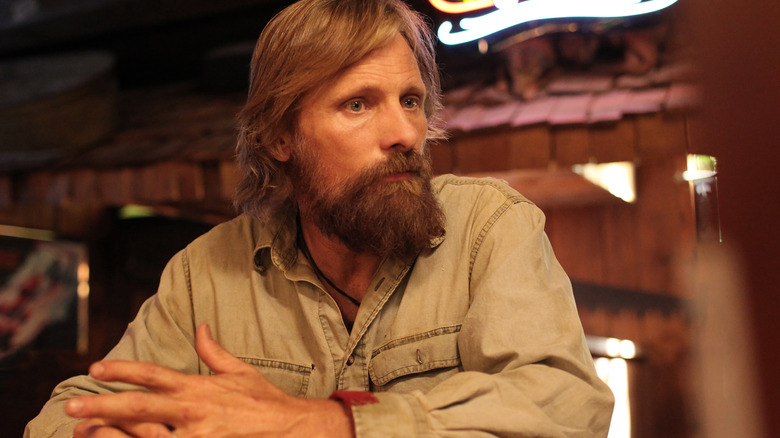 Bleecker Street
Three big-name actors lead the cast of "Thirteen Lives" — Colin Farrell, Viggo Mortensen, and Joel Edgerton. Farrell plays John Volanthen, described as "a veteran cave diver who specializes in cave exploration and underwater rescue." Mortenson has been cast as Richard Stanton, "who specializes in rescues through the Cave Rescue Organization and the British Cave Rescue Council." Edgerton, meanwhile, rounds out the trio as Dr. Richard Harris, "an anesthetist and cave diver with over 30 years of experience, who was awarded the 'Outstanding Achievement' award at the Australian technical diving conference Oztek, to mark his exceptional contributions to cave diving exploration." They will also be joined by Weir Sukollawat, Thiraphat Sajakul, Sahajak Boonthanakit, Vithaya Pansringarm, Teeradon "James" Supapunpinyo, Nophand Boonyai, Tom Bateman, Paul Gleeson, and Lewis Fitz-Gerald in various supporting roles.
Thirteen Lives Director, Writer, and More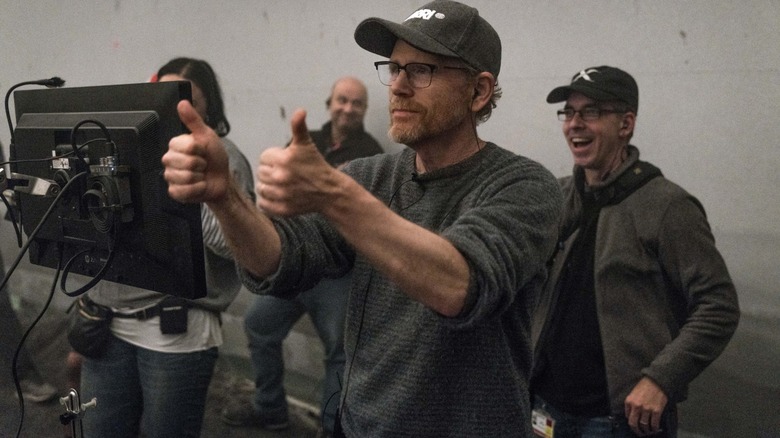 Lucasfilm
To nobody's surprise, this production is directed by Ron Howard. The widely respected journeyman filmmaker has an established history of tackling these sorts of projects, from "Apollo 13" to the most recent "Hillbilly Elegy." The script is written by William Nicholson, the writer behind such movies as "Gladiator," "Les Misérables," "Everest," and "Breathe."