Amazon Has Officially Acquired MGM In An $8.5 Billion Deal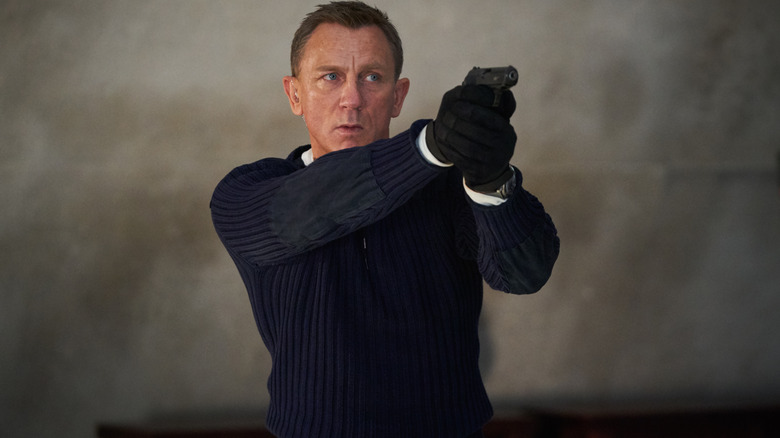 MGM
Hollywood experienced quite a shake-up today, with one company expanding even more at the cost of making the industry that much smaller overall. A little over a year after we first heard that the historic MGM studio was looking into a potential sale of the company and that Amazon had stepped up to acquire them, the deal has now officially closed for a whopping $8.5 billion. Both companies announced the news earlier this morning (via Variety), marking the end of an era of one of the industry's most respected and long-running stalwarts. Founded in 1924, MGM is perhaps most well-known for its collaboration with the Broccoli family over the decades in turning the "James Bond" franchise into a consistent and highly profitable powerhouse. At the same time, the studio also retained ownership over other valuable and sought-after properties like "Rocky," "The Hobbit," "RoboCop," "The Pink Panther," "Stargate," "Fargo," and much more. Now, all of those IPs will fall under the increasingly wide-ranging purview of Amazon Studios.
Amazon released a statement marking the occasion, saying:
"The storied, nearly century-old studio — with more than 4,000 film titles, 17,000 TV episodes, 180 Academy Awards, and 100 Emmy Awards — will complement Prime Video and Amazon Studios' work in delivering a diverse offering of entertainment choices to customers."
Chief operating officer of MGM Chris Brearton, meanwhile, had this to say:
"We are excited for MGM and its bounty of iconic brands, legendary films and television series, and our incredible team and creative partners to join the Prime Video family. MGM has been responsible for the creation of some of the most well-known and critically acclaimed films and television series of the past century. We look forward to continuing that tradition as we head into this next chapter, coming together with the great team at Prime Video and Amazon Studios to provide audiences with the very best in entertainment for years to come."
Crunching the numbers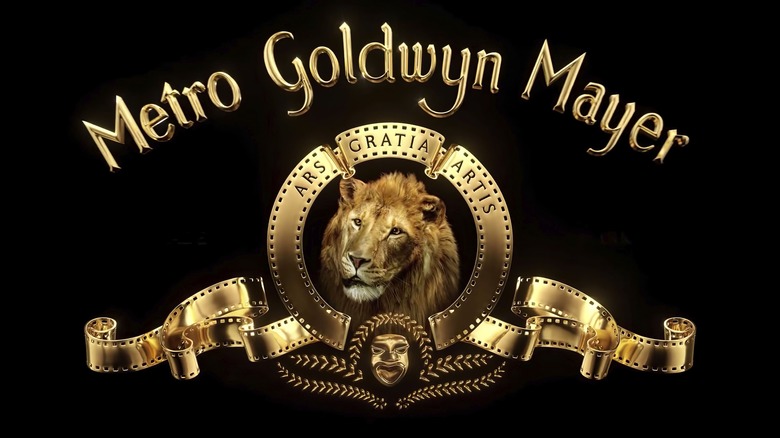 MGM
With the addition of MGM's massive library, Variety reports that Amazon will now have well over 4,000 movies and 17,000 TV shows in its full catalog, with Amazon previously stating their intentions at the time of the initial announcement last year: "The real financial value behind this deal is the treasure trove of [intellectual property] in the deep catalog that we plan to reimagine and develop together with MGM's talented team." Classic movies like "12 Angry Men," "Basic Instinct," "Moonstruck," "Raging Bull," "Silence of the Lambs," "Thelma & Louise," and more are changing hands in the wake of this acquisition, likely with the goal of further boosting Amazon Prime Video's already-considerable streaming library.
Senior vice president of Prime Video and Amazon Studios Mike Hopkins also released a statement of his own:
"MGM has a nearly century-long legacy of producing exceptional entertainment, and we share their commitment to delivering a broad slate of original films and television shows to a global audience. We welcome MGM employees, creators, and talent to Prime Video and Amazon Studios, and we look forward to working together to create even more opportunities to deliver quality storytelling to our customers."
While the ramifications of this deal will undoubtedly reverberate for years and years to come, fans of the "James Bond" franchise at least have some clarity of how this acquisition may affect the future of those movies. We previously reported that both producers Barbara Broccoli and Michael G. Wilson are staying onboard and retain ultimate creative control over decisions made regarding the property, from marketing to home release plans to the eventual successor for Daniel Craig, who wrapped up his run with "No Time To Die." As they stated at the time, "We are committed to continuing to make James Bond films for the worldwide theatrical audience," meaning that fans need not worry that Amazon's influence will lead to straight-to-streaming movies or spin-off shows.
Stay tuned for more updates on the fallout of this game-changing acquisition.