The Delightful And Endearing Thing Sam Raimi Does On Set When He Loves A Take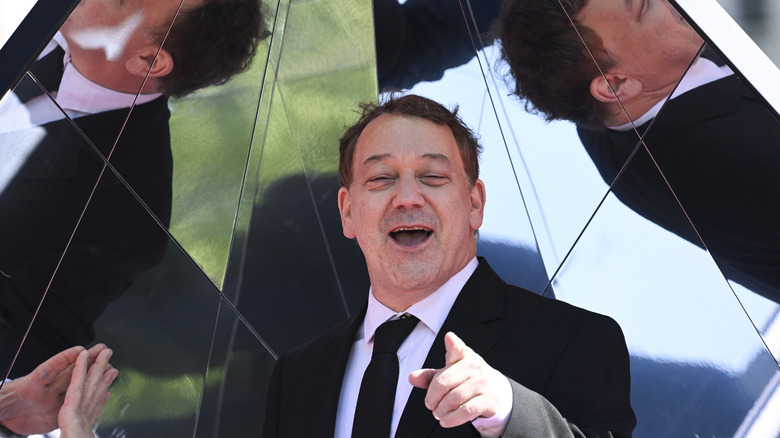 Gareth Cattermole/Getty Images
We here at /Film love ourselves some Sam Raimi. The auteur filmmaker has been dazzling audiences for over 40 years, with genre-bending films like "The Evil Dead," "Crimewave," "The Quick and the Dead," "Darkman," "Drag Me to Hell," and the original "Spider-Man" films, not to mention lending his hand to TV shows like "Xena: Warrior Princess," "M.A.N.T.I.S.," and "Hercules." Raimi's refusal to be pigeon-holed into one genre and his unapologetic love of taking huge creative risks have made him a favorite of film fans everywhere. 
And Raimi recently returned to the cinematic director's chair for the first time in nine years, helming "Doctor Strange in the Multiverse of Madness." The film was a massive financial success, and introduced America Chavez to the Marvel Cinematic Universe, a young girl with the power to jump throughout the multiverse. Xochitl Gomez of "Raven's Home" and "The Baby-Sitters Club" fame plays the character, and was born in 2006, just one year before the completion of Raimi's "Spider-Man" trilogy.
In a recent interview with /Film, Gomez gave us the firsthand scoop on what it's like to work with Sam Raimi, and shared an adorable fun fact about him that film fans will surely be parroting at trivia nights for years to come.
How Sam Raimi shows his excitement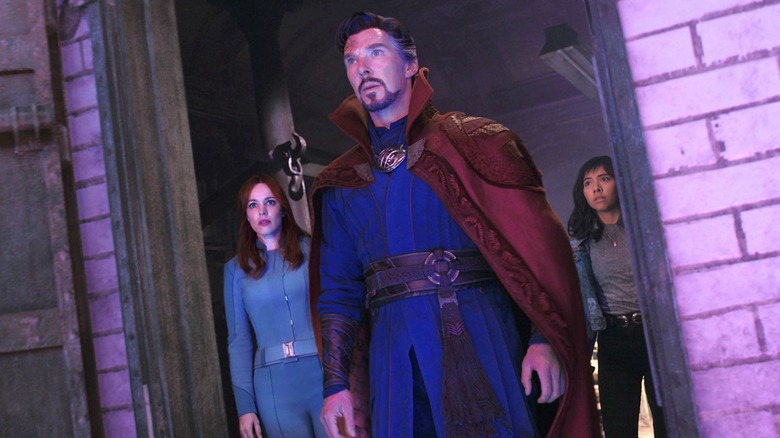 Marvel/Walt Disney Studios Motion Pictures
If you've ever wondered what it's like to watch Sam Raimi in action, Gomez confirms that Raimi is just as excited about moviemaking as one would hope he'd be. Read below what Gomez had to say, and then immediately try to picture the image in your mind for a delightful treat:
"I'm not sure if people realize this ... I mean, there's a few little things about Sam that people don't really realize, but one little thing he does is that when he gets a shot he really likes and he thinks that's the one, he likes it — it is approved by Sam Raimi — he'll get to the edge of the seat and he'll be like, "CUT! CUT IT NOW!" in this old-timey voice, which is so Sam Raimi."
Gomez also shared with us that Raimi is an avid gardener, and especially loves growing avocados. "He has different types of avocado trees and he's a big guy in gardening, he loves gardening," she tells us. If for whatever reason the whole "being an auteur director" thing doesn't work out, we can all cross our fingers for a line of Sam Raimi home-grown guacamole. Sam Raimi is the best.