Every Sam Raimi TV Series Ranked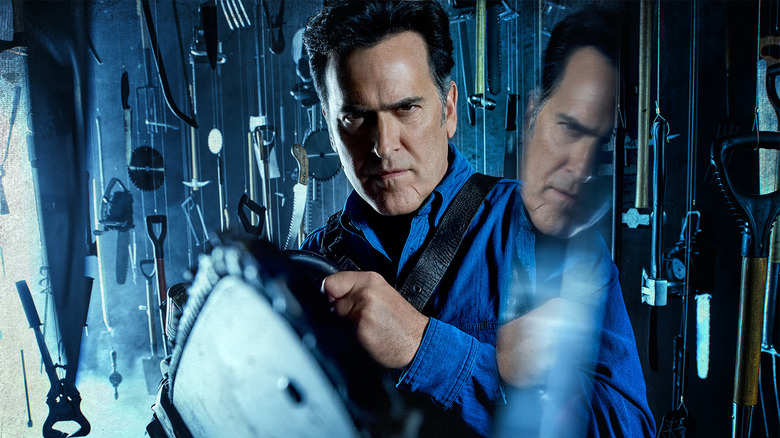 Starz Entertainment
Sam Raimi, what a guy. His latest movie, "Doctor Strange in the Multiverse of Madness," incorporates his horror roots and signature cinematographic style into the massive Marvel blockbustet. But he also blessed us with the Tobey Maguire led "Spider-Man" trilogy, giving us Willam Dafoe as the Green Goblin — a villain so good, he was able to terrorize three different versions of Peter Parker simultaneously in "Spider-Man: No Way Home." 
This isn't about Raimi's super-powered film career, however. Instead, we're going to take a look at the multihyphenate's television career, ranking the TV shows that Raimi had a hand in creating/developing, directing, and/or writing (meaning the shows he only served as executive producer for are excluded) according to the following metrics set forth by the person writing this article: Critical reception, longevity, execution, and notability.
Before we get into the rankings...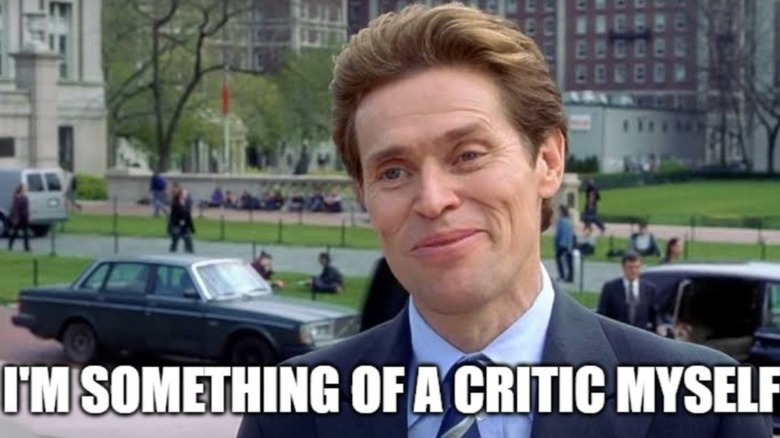 Columbia Pictures
The aforementioned ranking criteria was carefully crafted as a result of me, the writer, being like three years old at the time some of these shows were airing, and therefore not having a working memory or any sort of familiarity with some of them during their heyday. Having set criteria across the board also helps avoid familiarity bias, because it wouldn't be fair or interesting to read "I think this one is cool because I saw it before the others." Yuck. Boring. 
With this in mind, think of these rankings as more of a fun and informative take on the shows as opposed to the definitive critique of some faceless ranking god who wants to ruin your favorite TV shows with their opinions on the internet. Now, onto the rankings, in order of worst to best!
#7 - Spy Game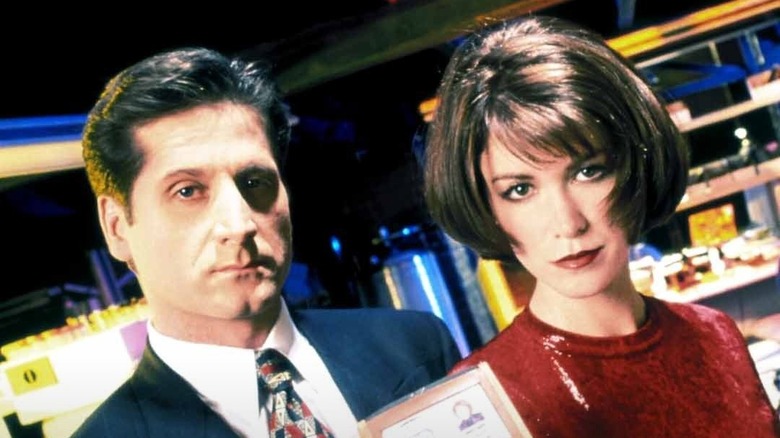 ABC
Series Run: 1997
Number of Seasons: 1
Raimi's Involvement: Creator
"Spy Game" was intended to be a parody of spy shows like the 1966 "Mission: Impossible" TV series. Unfortunately, it seems as though the show's curious unwillingness to lean fully into comedy resulted in poor ratings, as viewers seemed to take note of how unbalanced the series felt as a result. Due to poor ratings and reception, the series was canceled by ABC after just 3 episodes, with the last four episodes of the 13 episode series going completely unaired. Apparently, people don't tend to stick around for shows that have an obvious identity crisis. Go figure. 
There's really not much else to say here given the show's extremely short shelf life, but it's worth noting that of the few user reviews available on sites like IMDb, the general consensus from both positive and negative reviewers is that "Spy Game" was overwhelmingly cheesy. Personally, I enjoy more than a few "so bad it's good" TV shows and movies, but there's a limit to that sort of charm.
#6 - M.A.N.T.I.S.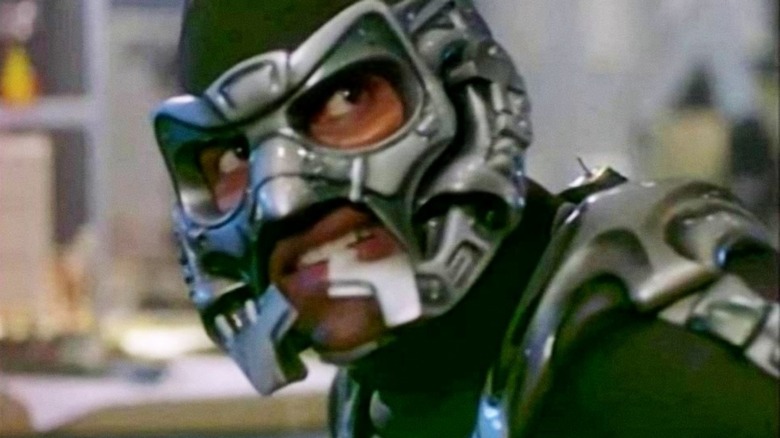 Fox
Series Run: 1994 – 1995
Number of Seasons: 1
Raimi Involvement: Writer, Creator, Producer (for pilot)
If M.A.N.T.I.S. had kept its original cast and concept from the movie pilot, it could have been amazing. It was the creation of Sam Raimi and screenwriter and comic book artist Sam Hamm, and featured a Black superhero played by Carl Lumbly in the leading role. It also featured a racially diverse cast of characters, including Gina Torres as a coroner and a variety of other Black and POC characters in roles that weren't limited to stereotypes typical of the era. 
Unfortunately, "M.A.N.T.I.S." was whitewashed to hell and back after the pilot, so in the TV series that followed the movie, there's no Gina Torres, no meaningful diversity, and no fun. It just leaves a bad taste in my mouth since the initial hype of seeing such a diverse cast with a variety of characters with the movie pilot was killed by the network's decision to reduce such a promising and colorful cast to just one Black guy, a sassy Black maid stereotype, and a bunch of white characters who didn't exist in the pilot at all.
Apparently, the big wigs at Fox felt that a series with too many people of color just wouldn't be relatable to viewers — because I guess they forgot that people of any race or ethnicity can and do share a love of entertainment across various genres — and decided to make the final version of "M.A.N.T.I.S." more palatable for a few white people who can't handle acknowledging that people who don't look like them exist. 
A 1994 Orlando Sentinel article details the motivation behind the upsetting decision to destroy the work put into the 2-hour pilot that Sam Raimi and comic book writer Sam Hamm created. Most notably, series producer Bryce Zabel was adamant that "changes were done because the African scientists would simply be 'unrelatable' to viewers" and that "he felt the African aides and the overall 'look' of the movie — a drama that centered on African-Americans — could never hold up as a weekly series." At the time, both Raimi and Hamm issued statements making it clear that they had no ties with this needlessly rebooted version of "M.A.N.T.I.S."
Ultimately, I have to rank the finished product of the series — a toothless, bastardized disappointment compared to all the promise and excitement of the movie — very low. This is what happens when you let cowardice and bigotry influence art; like a venomous serpent it slithers up and injects its deadly poison, leaving behind a pale corpse of what was once brimming with so much life and color. Had Fox had the guts to stand by the vision Raimi and Hamm intended for the series, it would have easily been ranked much higher, as evidenced by the difference in ratings when comparing the positive reception of the TV movie pilot to the lackluster viewership and relatively swift cancellation of the woefully watered down TV series.
#5 - Rake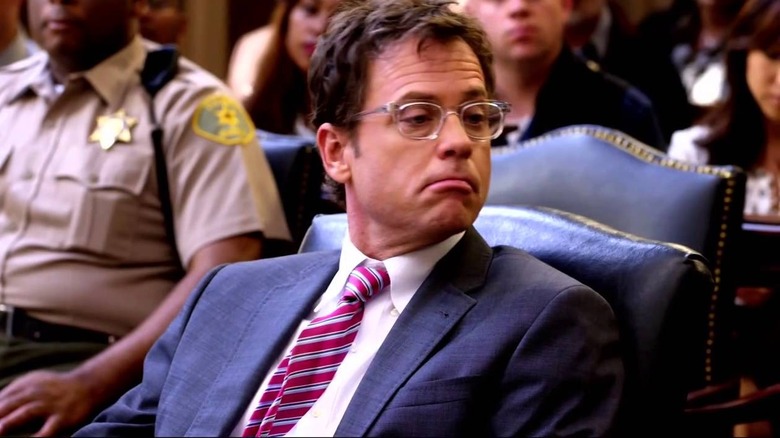 Series Run: 2014
Number of Seasons: 1
Raimi's Involvement: Executive Producer, Director (2 episodes)
"Rake" didn't leave much of an impression on me, and apparently I'm not alone in this assessment. The comedy-drama received mixed reviews, with a recurring theme among various reviews being comparisons to Fox's hit medical drama "House." 
Like the titular character of the medical series, the main character in "Rake" struggles to balance his bad habits with his professional life, with protagonist Keegan Deane (Greg Kinnear) practicing law in between gambling money he can't afford to lose and being kind of a loser who should probably have his s*** together at his age. Basically, it can be argued that the premise of "Rake" is if "House" was about a lawyer with severe and self-destructive personal issues, rather than about a physician with those same shortcomings. 
Unfortunately, viewers didn't find "Rake" nearly as entertaining as the show about the talented-but-abrasive doctor, and the series was canceled after just one season. Several critics stated that, not unlike one of the other shows on this very same list, the series seemed to be torn between multiple identities and unable to commit to any of them in a way that would keep viewers interested enough to warrant a second season.
#4 - Legend of the Seeker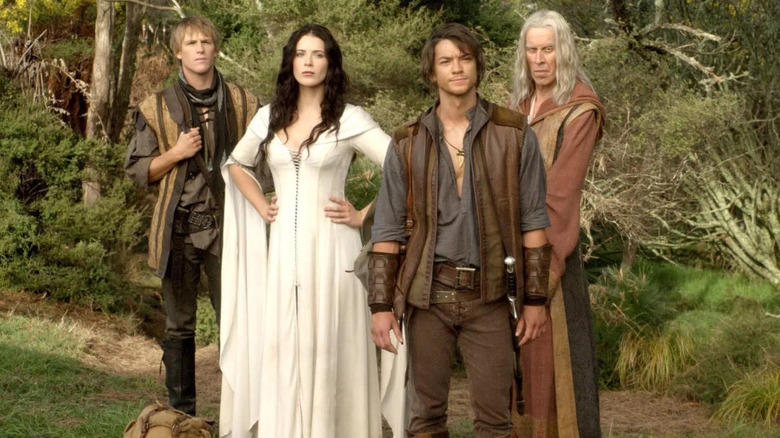 ABC
Series Run: 2008 – 2010
Number of Seasons: 2
Raimi's Involvement: Creator, Producer
Fantasy series "Legend of the Seeker" received criticism for being distractingly derivative of more well known fantasy and sci-fi franchises like "Lord of the Rings" and "Star Wars" while failing to offer anything new to the genre. Still, the series (based on the "The Sword of Truth" fantasy novels) had a dedicated fanbase and a lot of promise. 
When the series was canceled after 44 episodes spread out over the course of two seasons, there was enough love for the show that distraught fans campaigned for the show to be renewed on social media using the phrase "Save Our Seeker." Notably, the Save Our Seeker Twitter account was active until 2020, and has over 5700 followers. Although those involved with "Legend of the Seeker" were touched by the show of support from viewers who enjoyed tuning in to catch up on the magical, mythical exploits of the characters, the show was not granted additional time to develop and find its footing with a third season.
#3 - 50 States of Fright
Quibi/Roku
Series Run: 2020 – 2020 (so far?)
Number of Seasons: 2
Raimi's Involvement: Executive Producer, Director (3 episodes)
"50 States of Fright" was a horror anthology series that debuted on the ill-fated and incredibly short lived streaming platform Quibi. Although the stories presented within the episodes are more than fine on their own the segmented format of the show clashes with the storytelling in a way that makes watching it feel a bit disjointed. This is due to the fact that all Quibi's content was designed to be broken up into tiny, "digestible" 10-minute chunks. In the case of "50 States of Fright" the stories being told were broken into 2 and 3 parts in order to meet the aforementioned 10 minutes per episode standard.
"50 States of Fright" currently has a total of 2 seasons and has received pretty solid reviews with much of the less favorable criticism being that the format of the series made it feel as though the narratives were being cut short before they had a chance to really develop. In 2020, the same year it first hit the platform, the fate of the series was left temporarily unknown when Quibi shut down after just 7 months of operation. 
Eventually, Roku announced that it had picked up "50 States of Fright" and would rebrand it as a Roku original, although there is currently no word on when season 3 will premiere or whether or not it has started production. If and when the series continues with a third season, it would be nice if it were reworked a bit so that viewers are served full course spooky stories, rather than quick bites of potential.
#2 Ash vs Evil Dead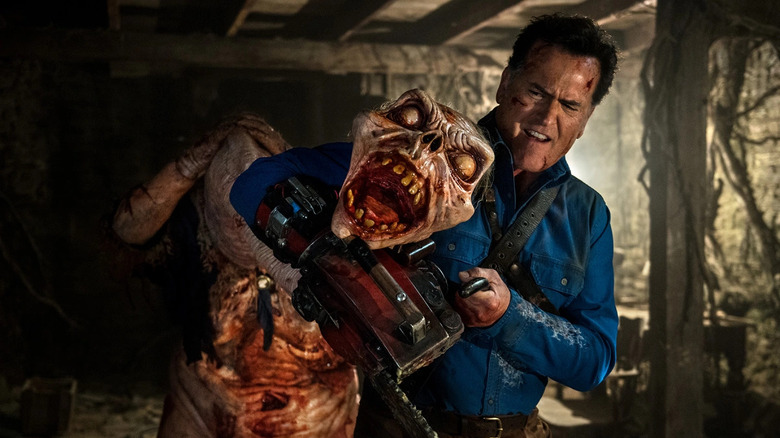 Starz Entertainment
Series Run: 2015 – 2018
Number of Seasons: 3
Raimi's Involvement: Creator/Developer, Executive Producer, Director (premiere), Writer (Premiere)
"Ash vs Evil Dead" has the benefit of being relatively new, an extension of Raimi's "Evil Dead" universe with a built-in fanbase, and just being a whole lot of fun. Fans of humor and horror who are somehow unfamiliar with the "Evil Dead" series could still be easily drawn in by the series premiere alone, as it strikes a great balance of catering to the existing fanbase while generously welcoming newcomers into the fold. Its newness and budget mean the special effects hold up a lot better than some of the older shows on this list, which is always nice. Additionally, Raimi's signature flair for the dramatic and macabre is on full, glorious display throughout the series.
In "Ash vs Evil Dead," viewers meet up with Ash Williams (Bruce Campbell) 30 years after the events of "Army of Darkness." The uneventful life this much older Ash has been leading is upended, forcing him to take up the fight against the Deadites once more. Along the way we find out that Ash has a teenage daughter who he didn't know existed, and we get to learn more about his life as the series progresses. 
Although "Ash vs Evil Dead" received overall favorable reviews, a decline in ratings led to its cancellation after three seasons. Despite this, those involved with the series reflect positively on the series and the way it ties into and expands upon the "Evil Dead" universe. The conclusion of the series also marks the last time Bruce Campbell reprised his role as Ash Williams, as the actor stated he was ready to move on from playing the character in a tweet after fans campaigned for Netflix to pick up the series.
#1 XENA: Warrior Princess
Syfy
Series Run: 1995 – 2001
Number of Seasons: 6
Raimi's Involvement: Developer, Executive Producer
I have to be honest and say I initially had no idea Raimi served as a creative developer and executive producer for this groundbreaking series, so it was a pleasant surprise to discover his involvement in the groundbreaking series. "Groundbreaking" is not a term to be used lightly, so just what is it about "Xena: Warrior Princess" that justifies such a statement and places the Lucy Lawless-led show at the number one spot? 
For one thing, "Xena" is easily the most well known of all shows on the list, with its place firmly cemented in pop culture history thanks to Xena's lasting status as both a queer and feminist icon. Fans loved her complexity as a character, her status as a weapon-wielding badass during a time when woman-led action shows were few and far between, and of course, her relationship with her best gal pal and soulmate across lifetimes, Gabrielle. 
Sure, Xena was not the first heroine to have her own show, but her characterization was certainly a step up from the all-too-common hyperfeminine waif with a one-dimensional personality who manages to be relentlessly, impossibly dainty at all times. Xena would go on to become the blueprint and source of inspiration for powerful and complex woman characters to come.
In addition to Xena as a mold-breaking character, "Xena: Warrior Princess" is just a really fun show. It's got everything. Gods. Demons. Magic. Action. Revenge. Redemption. Gals being pals with enough "subtext" to fill a stadium. The list goes on. On top of that, Xena remains a popular character to cosplay over 20 years after her first appearance in 1995 as a villainous side character on the series "Hercules: The Legendary Journeys," the subsequent debut of her own spin-off series that same year, and the series finale in 2000. Having such a dedicated fandom so long after its inception is a rare feat reserved for only the most impactful series, so it's only right that, considering all these factors, "Xena: Warrior Princess" concludes the list.