Evil Dead Rise Is Almost Done, Will 'Knock People's Socks Off,' Says Sam Raimi [Exclusive]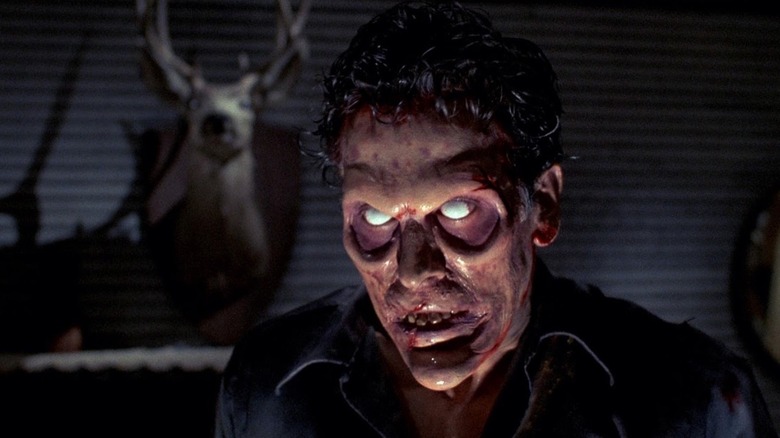 Renaissance Pictures
When the "Evil Dead Rise" next, they'll be doing it on HBO Max without Sam Raimi in the director's seat. However, Raimi has given the fifth installment in the franchise his blessing, and, in fact, he's already seen several cuts of the movie and has some high praise for it.
"The Evil Dead" franchise kicked off in 1981 with Raimi's original film of the same name, and since then, a whole trilogy, reboot, and TV show has sprung from it, leaving us with Raimi's "Evil Dead II" and "Army of Darkness," Fede Álvarez's 2013 "Evil Dead," and the "Ash vs. Evil Dead" series on Starz. "Evil Dead Rise" sees writer-director Lee Cronin taking the helm, and though it's only his second feature film after "The Hole in the Ground," it sounds like he's done right by Raimi and may be able to avoid the sophomore slump.
In Jacob Hall's interview with Raimi for /Film, Raimi said:
"I've seen a rough cut [of 'Evil Dead Rise'], a medium fine cut, and a fine cut. There's probably a few changes that Lee Cronin is making that I haven't seen, but it's great. It's terrifying and it's going to knock people's socks off."
'I loved The Hole in the Ground'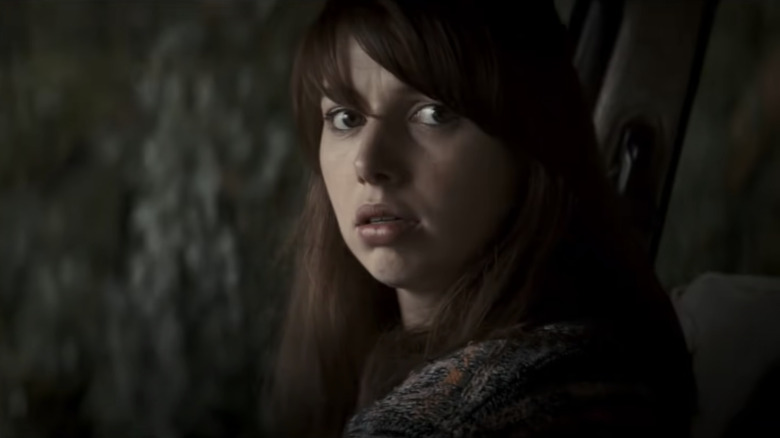 A24
Raimi's first "Evil Dead" movie followed the franchise's signature yellow Oldsmobile out to the archetypal cabin in the woods, where five college students on a weekend vacation found a trove of ancient artifacts in the basement. One of those artifacts was a Book of the Dead with pages bound in human flesh. Bruce Campbell, the star of Raimi's trilogy and the "Ash vs. Evil Dead" TV series, said last November that "Evil Dead Rise" is about "a single mom who now has to deal with this book."
"The Hole in the Ground" also centered on a single mother, so Cronin already has experience writing a character like that, and when Raimi saw the movie, there was something there that made him think Cronin was the right filmmaker to helm "Evil Dead Rise." Raimi explained:
"He had always liked 'Evil Dead,' and I loved 'The Hole in the Ground.' And that picture was brought to the executives that I work with and they showed it to me and I thought, this is really a great director. And we met and we talked and he said he really liked 'The Evil Dead.' And I said, then why don't you make the new one? I think you're just the kind [of] guy I'd like to do it. He said, great. Let's go. We put together a script and we gave notes and he made some changes and then we raised money for the movie and he went down to New Zealand to shoot it with my partner, Rob Tapert. Now Bruce Campbell is working with him in post production sound."
We also heard last year that "Evil Dead Rise" would take place in an urban setting instead of a cabin in the woods, so that will put at least one new twist on the franchise. "Evil Dead Rise" is expected to hit HBO Max this year.