Why Prey Is Going Straight To Streaming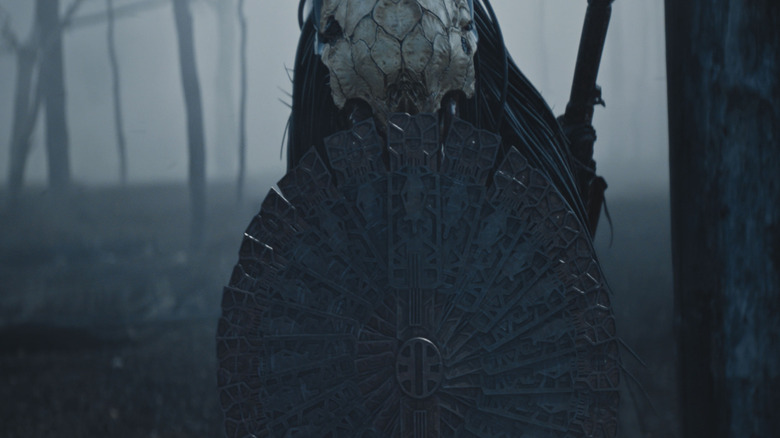 20th Century Studios
Perhaps the biggest question going around regarding the upcoming entry in the "Predator" franchise, "Prey," is the reasoning behind its release plan. Instead of having a theatrical release, the film will be released on August 5 directly to Hulu in the U.S. and Disney+ in other territories. Considering the buzz it received after its world premiere at San Diego Comic-Con, it seems surprising that a movie seemingly tailor-made for a communal watching experience will be forgoing it altogether.
In a recent interview with Uproxx, "Prey" director Dan Trachtenberg admitted that the movie was made with a theatrical experience in mind. However, he's not all doom and gloom about the change. "On the downside, it's not being released that way, so you can't see [it] in the theater," he reasoned. "But on the upside, the thing you're getting straight into your living room is a giant theatrical experience. It's not like a straight video dumping ground. It's like, 'this is a real movie.'"
This is fine and all, but there's still one question that remains: why? Why streaming exclusively and not a day-and-date release with theaters? According to Trachtenberg, it all boils down to internal studio politics.
They want things to feel premium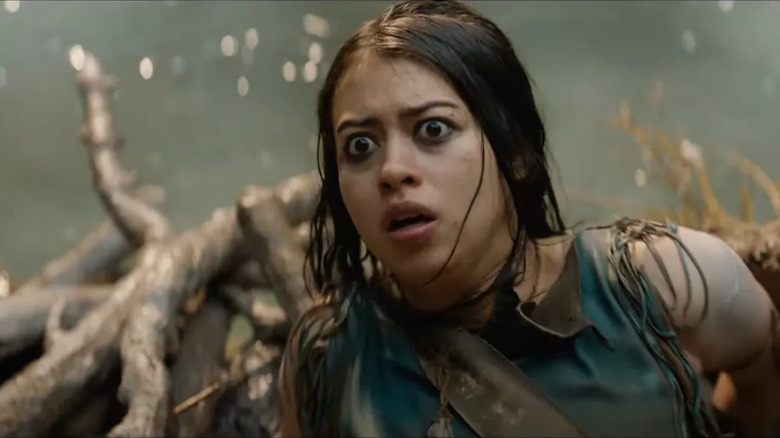 20th Century Studios
The "10 Cloverfield Lane" director told Uproxx that "Prey" going straight to streaming was a decision made to prove that streaming has blockbuster potential. While the profitability might differ between the two methods of distribution, Trachtenberg says that Disney wanted to use his film as proof of how cinematic experiences can still deliver on the small screen. "Hulu hasn't really had ... a 20th franchise baby that has come out yet," he explained, "so they're hoping to really ignite the platform to say, 'We're not just putting out the smaller, lower-budget fare.' That [Hulu] is also a place to have giant cinematic experiences."
While this makes sense in theory, fans of the "Predator" franchise have been wondering if its previous installment had anything to do with the decision to put "Prey" on streaming. When "The Predator" was released in 2018 it was met with negative reviews (although our critic here at /Film didn't mind it), eventually becoming a box office disappointment. While it grossed $160 million worldwide, it only brought in $51 million domestically against a budget of $88 million, with marketing not being accounted for. 
Needless to say, it's easy to see why some speculate that Disney put the next film on streaming to just completely let the franchise go to the wayside. "It wasn't that way. I have to tell you" Trachtenberg countered. "They never said, 'cut the violence.' They never adjusted anything."
"Prey" will arrive on Hulu on August 5.