Those About To Die: Everything We Know About Roland Emmerich's New Gladiator TV Series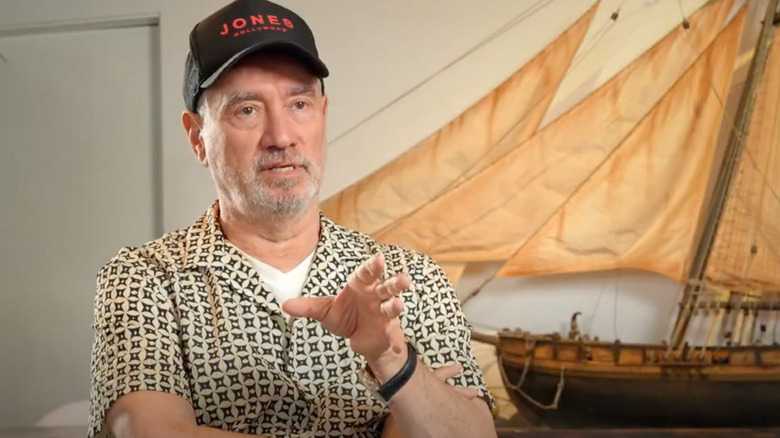 Lionsgate
Most people know Roland Emmerich as the director who loves to make films about Earth being attacked by aliens, giant lizards, climate change, global catastrophes, and, most recently, our very own moon. But he's also an artist with a soft spot for historical dramas (preferably the kind that allows him to marry explosions with period costumes and scenery), as evidenced by his efforts in movies like "The Patriot," "10,000 BC," and "Midway." And if he isn't blowing up national monuments or re-staging massive battles from the past, he's trying to blow everyone's minds by alleging Shakespeare didn't write his own plays in the film "Anonymous" or, for some reason, white-washing the Stonewall uprising with the movie "Stonewall" than claiming he totally didn't. Let it never be said Emmerich isn't a complicated, confusing storyteller.
In his latest zig-zag, the "Master of Disaster" has announced he's headed to the small screen for what would be his first streaming project. Titled "Those About to Die," the show has received a straight-to-series order from Peacock and is based on Daniel Mannix's non-fiction 1958 book of the same name about the gladiators of Ancient Rome. Mannix's work was also one of the direct inspirations for Ridley Scott's "Gladiator," although I'm willing to bet Emmerich will find a way to make this subject matter his own (and all which that implies)
What is Those About to Die about?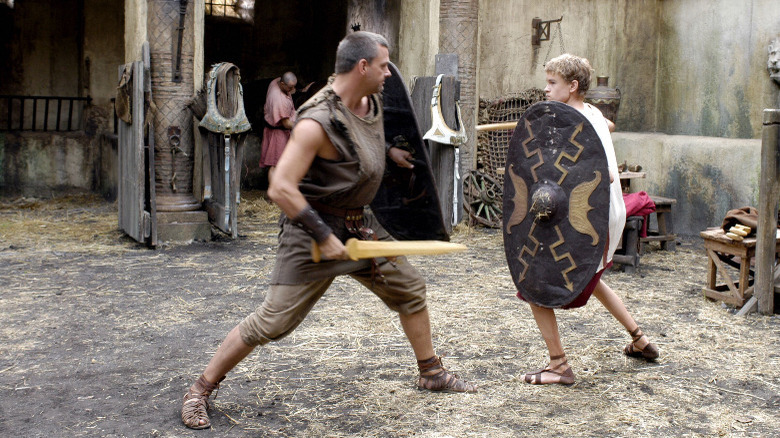 HBO
Per the press release from Peacock:
"'Those About to Die' is a large-scale drama set within the spectacular, complex, and corrupt world of gladiatorial sports in Ancient Rome. The series introduces an ensemble of diverse characters across the many layers of Roman society where sports, politics, and business intersect and collide."
In his official statement, Roland Emmerich voiced his fascination with the Roman Empire, "especially its enormous games which entertained the masses through spectacle at the monumental Colosseum." He goes on to describe "Those About to Die" as being "a sports epic led by strong and diverse characters who explore paths to glory, falls from grace and a need to belong to something greater than oneself." That points to a series that's very different from HBO's "Rome," a show that aired for two seasons back in the aughts and was more of a pulpy political intrigue drama than the action-fueled swords-and-sandals adventure Emmerich seems to have in mind.
Who's working on Those About to Die?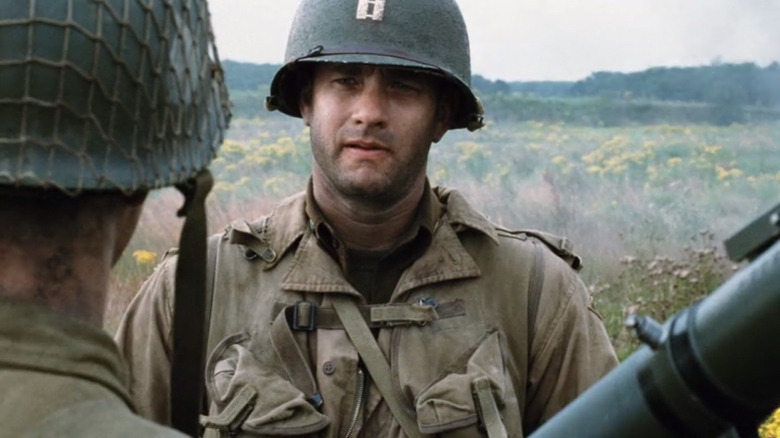 DreamWorks Pictures
Roland Emmerich will direct and executive produce "Those About to Die," with his frequent producer and composer Harald Kloser also serving as an executive producer on the show. The pair are joined by "Saving Private Ryan" and "The Patriot" scribe Robert Rodat, who will write the series on top of producing. Rodat previously ventured into TV by creating the post-apocalyptic alien invasion show "Falling Skies" (which aired on TNT for five seasons from 2011-2015), so it's fair to say he and Emmerich have a number of common interests that extend beyond ancient history.
By surely no coincidence, Emmerich's pivot into streaming comes on the heels of his last movie, 2022's "Moonfall," becoming a huge box office bomb and killing the director's hopes for a follow-up. (Oh yes, for those who didn't know, the film where the moon tries to crush the Earth ends with a sequel tease.) "Those About to Die" will mark Peacock's first venture into the world of lavishing historical fare similar to the kind HBO specialized in at the time "Rome" came out (think also: "Boardwalk Empire," "Deadwood"), so it will certainly be interesting to see how that goes with Emmerich manning the ship.