George Clooney Helped Alfonso Cuarón Craft One Of Gravity's Most Pivotal Scenes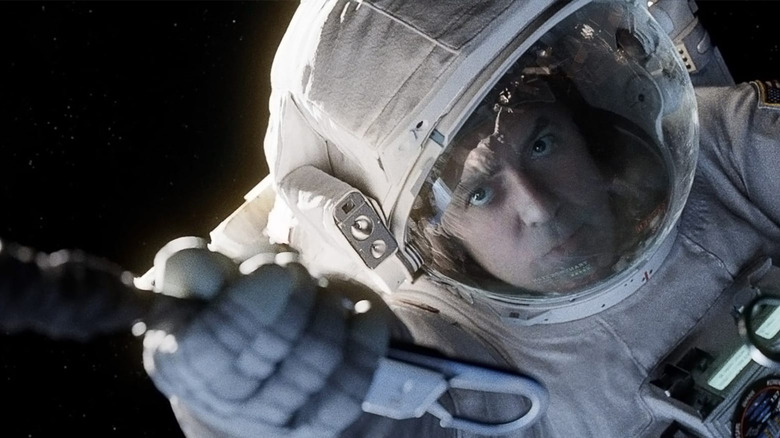 Warner Bros.
Prolific French filmmaker Jean-Luc Godard once said of the filmmaking process, "The cinema is not a craft. It is an art. It does not mean teamwork. One is always alone on the set as before the blank page." It is a belief in cinema known as the auteur theory, an assumption that the director of a film is essentially its author and the sole person responsible for the overall look and style of a film.
The auteur theory is, pardon the pun, a novel concept. But it's also inherently flawed. The theory doesn't account for the necessary collaboration that takes place during a film's production. One can look to Alfonso Cuarón's 2013 film "Gravity" as a perfect example of a movie that exposes the faults in the auteur theory. 
The gripping science fiction thriller explores loneliness and the will to survive after an accident aboard a shuttle leaves two astronauts (George Clooney and Sandra Bullock) stranded in space. "Gravity" won seven Academy Awards and was nominated for another three, including Best Picture. Even if we forget the crew responsible for all those accolades, "Gravity" director Alfonso Cuarón will tell you that he needed even more help to pull off the most pivotal scene of the movie.
Cuarón couldn't perfect a key moment in the movie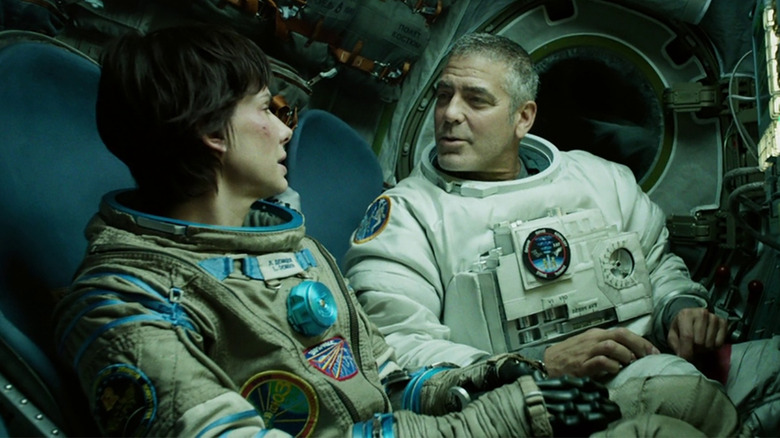 Warner Bros.
If anyone was a candidate to prove the auteur theory correct, it would be Alfonso Cuarón. "Gravity" producer David Heyman told Indiewire, "He [Cuarón] has a deep understanding of every aspect of the filmmaking process. He was a first assistant director, he knows cameras, lenses, and lights, writing, editing, he has an incredible knowledge of music and so much more."
But even with all that knowledge, Cuarón struggled when it came to crafting the scene that was integral to Dr. Ryan Stone's (Bullock) character arc. The moment in question is a long, single-shot scene when Stone realizes that the Soyuz spacecraft has run out of fuel and shuts off the craft's oxygen supply so she'll slowly die in the ship.
Cuarón, who co-wrote the film with his son Jonás, explained to Vulture why it was the most difficult scene of the movie to write. "It was a hard chunk of the screenplay to write because so much needed to be conveyed and you only have one character," Cuarón said. "The challenge was to reconcile this sudden will for life with the backstory we developed about Ryan's dead daughter."
That's when collaboration became key and the film's co-star, George Clooney, stepped in to save the scene.
'He completely unclogged us'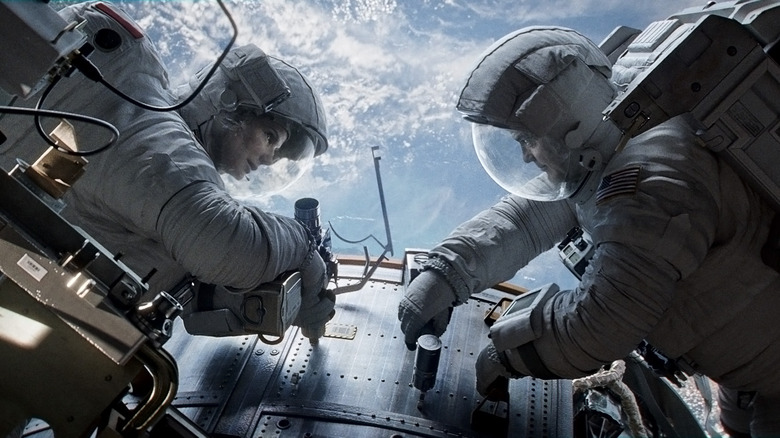 Warner Bros.
The Cuaróns struggled through multiple drafts of the scene until George Clooney, who plays veteran astronaut Matt Kowalski, got involved. Alfonso Cuarón said:
"[Clooney] really helped us figure out this scene. He saw that we were struggling, and he sent me an e-mail: 'Here are some ideas. Take whatever you want and throw away the rest.' He'd written a draft of the scene, and that opened the door to what we ended up writing. He completely unclogged us."
This is the moment of the film's production when the auteur theory completely falls apart. Jonás Cuarón called both Clooney and Bullock "fundamental collaborators" in the scene. "We had plotted the harmonies that we wanted for this film," Jonás Cuarón said. "But it wasn't until we started collaborating with them that we were able to draft the melody."
The scene paid off huge emotional dividends and launched the narrative towards the film's memorable climax. Bullock would earn an Oscar nomination for Best Actress and Alfonso Cuarón won Oscars for Best Director and Best Editing (with Mark Sanger).
"Gravity" was considered a technological achievement and grossed more than $720 million worldwide. And while much of the credit goes to writer and director Alfonso Cuarón, he'd be the first to tell you that plenty of others helped make it happen.