Alfonso Cuarón's Gravity Had A Bigger Budget Than The Mars Orbiter Mission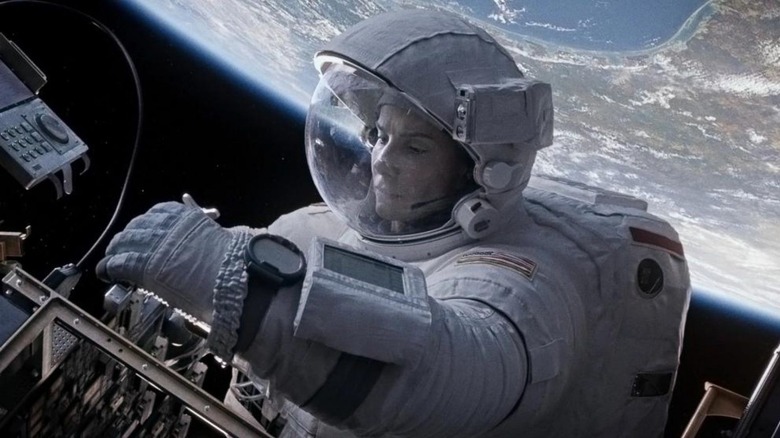 Warner Bros.
It is not an exaggeration to say that Alfonso Cuarón's "Gravity" is one of the most captivating and emotional space movies ever made. Starring Sandra Bullock (Dr. Ryan Stone) and George Clooney (Matt Kowalski), the sci-fi movie follows two astronauts who are hit by high-speed space debris on an outer space mission. I can still remember my 16-year-old self ugly-crying in the cinema hall while watching Clooney's character floating away and thinking, "Why would they do that?!"
Helmed by Mexican filmmaker Cuarón, "Gravity" was the eighth-highest grossing film of 2013 and made over $723 million against its $100 million budget. The film was highly successful at the box office and earned significant critical acclaim, winning seven of 10 Oscar nominations, including best director for Cuarón.
"Gravity" was a triumph in every way — but many people might not know that the film had a bigger budget than a real-life space mission (via Vox).
Space travel is more expensive on the silver-screen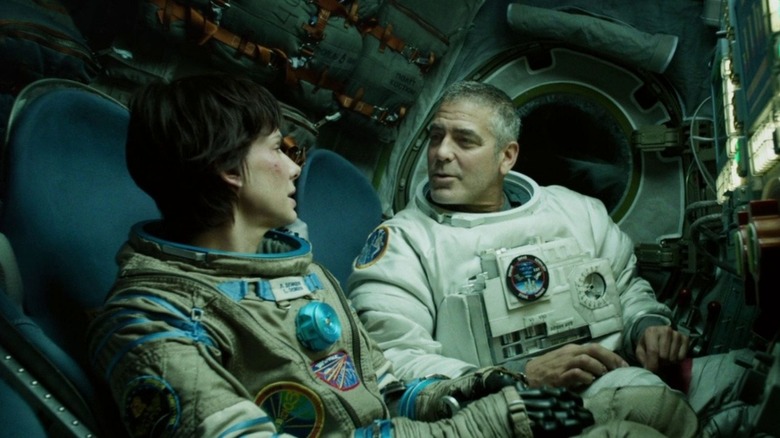 Warner Bros.
Everyone knows that going to space is really expensive. Millions of dollars go into research and designing rockets that make space exploration a possibility in our world. From satellite launches to crew missions, thousands of experts work toward making space travel a reality each day. So it's pretty wild to learn that the film "Gravity" had a higher budget than India's Mars Orbiter Mission.
In September 2014, India's Mars Orbiter Mission (also known as Mangalyaan, which is Hindi for "Mars Craft") went into orbit around Mars after a 10-month journey.
The launch was historic for India — it became the only country in the world to successfully put a satellite into Mars' orbit on its first attempt. Other countries, including the United States, Russia, and the European Union, have also successfully reached the planet, but none on their first attempt.
To add to that achievement, India managed to conduct the successful mission with just $73 million — $27 million less than the budget for Cuarón's "Gravity." Although the mission won't be conducting any research and is merely for demonstration purposes, it is a massive feat for India's rising space program. And to do it successfully with a modest budget is a big win for India.
The Indian prime minister would like a word ...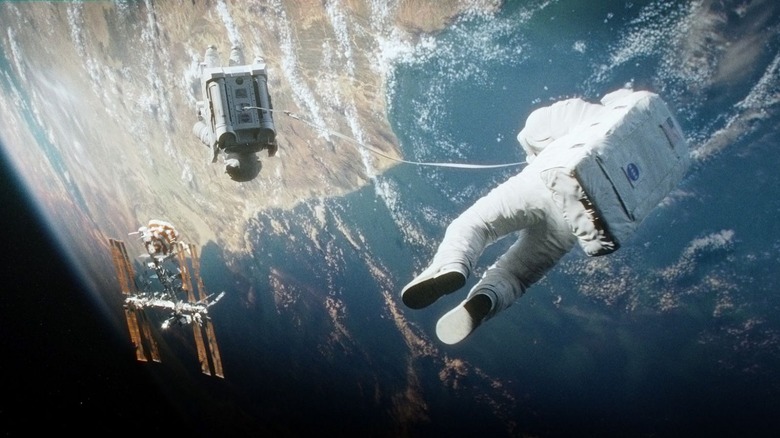 Warner Bros.
At the time, Variety reported that Indian Prime Minister Narendra Modi acknowledged the statistic while speaking at a satellite launch event.
"I have heard about the film 'Gravity,'" Modi said. "I am told the cost of sending an Indian rocket to space is less than the money invested in making the Hollywood movie."
It's undoubtedly surprising that a film would cost more than a country's mission to Mars. But it is worth noting that "Gravity" features rich storytelling and visual effects that are quite literally out of this world. It's an ethereal glimpse of space for everyone who will never see it in person — unless you're Elon Musk or Jeff Bezos, of course.