Why Billy Eichner Is Not Going To Make More Billy On The Street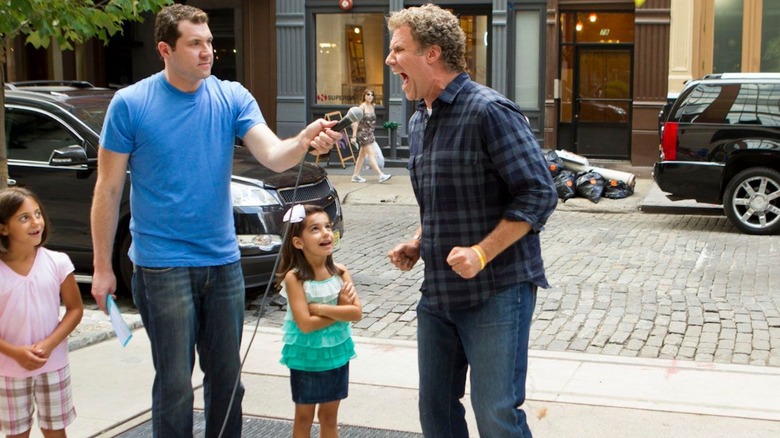 TruTV
Billy Eichner has become one of the premier voices in modern comedy, appearing in beloved shows such as "Parks and Recreation" as well as movies like "Neighbors 2." But for everything Eichner will ever do, it is all but guaranteed people will instantly think of him as the loud comedian running around frantically in the streets asking random people very random questions with other famous people in toe. We are, of course, talking about "Billy on the Street," Eichner's YouTube series turned TV show that defined his career and provided laughs for years.
Unfortunately, the comedian has no plans on returning to the format any time soon. Or, at the very least, not in any significant way.
Creatively fulfilled but moving on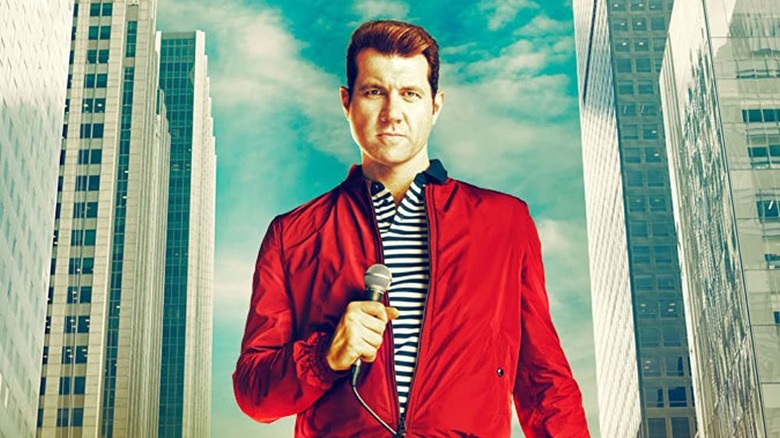 TruTV
Eichner spoke with Rolling Stone during the press tour for his movie "Bros." During the course of the conversation, the outlet inquired about a potential future for "Billy on the Street" even though it has been off the air since 2017. Eichner was very candid in his response, not leaving much room for discussion to revive the series, though his reasoning isn't difficult to understand.
"In terms of the future of it, the vast majority of it is behind me. Maybe for special occasions we'll bring it back. Obviously, it was not Covid-friendly. It's a big part of my life, and it's most likely why I'm getting the opportunities that I'm getting now, and I'm proud of it. But I'm never going to do half-hour episodes of Billy on the Street again, and I don't ever see it coming back as a regular thing. I've just moved beyond it creatively. I did it for so long. People don't realize but the first Billy on the Street-style video I made was for my live show in September of 2004. It predates YouTube! So it was a very, very slow burn of a success story. I'm not saying never ever, but I'm never gonna do it regularly again."
When you do anything for 13 years, it can begin to wear thin. Especially when it is something as high-energy as "Billy on the Street" was. Not only that, but as a TV show, it takes a lot of his time and takes him away from other opportunities. As a YouTube show, it likely wouldn't generate all that much money anymore and, at this stage in Eichner's career, it probably wouldn't be the most effective use of his time.
Gone but not forgotten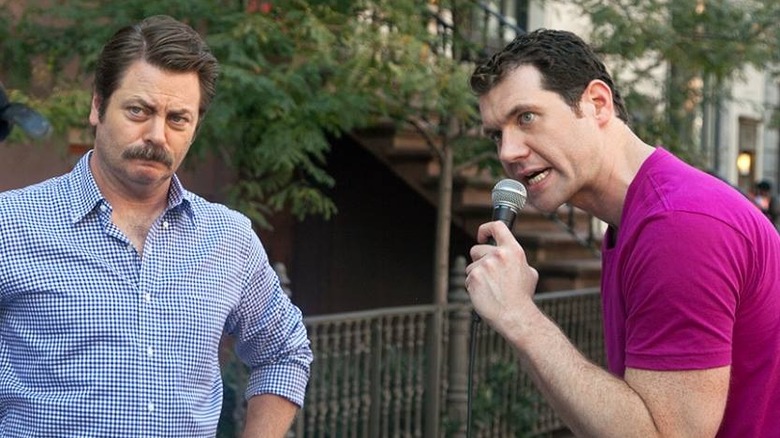 TruTV
The fact of the matter is that if Eichner was creatively fulfilled by the experience he had making that show, it's probably best if he moves on. It just means we, as audience members, get more from him. But that doesn't mean "Billy on the Street" is dead — not by a long shot. In that same interview, Eichner explained that the show has had a whole second life thanks to social media, TikTok in particular.
"It's had a whole new life over the course of the pandemic. It's on streaming services, and the biggest thing of all became TikTok — which, I don't have a TikTok page! I should have made one. But I just couldn't handle another social media page in my life. [Ed note: In mid-July, Eichner finally launched a TikTok page.] Billy on the Street fans started to rip the clips, and there are multiple Billy on the Street pages on TikTok with millions upon millions of views. I took a look the other day, [and] there was one clip with 50 million views. There are these clips that are like 15 years old that people are just discovering! There are probably 12-year-olds watching them who were literally not born when I first started doing them, which is really shocking. It just keeps having this crazy afterlife. I've had people come up to say to me, 'Oh my God, Billy on the Street! I know you from TikTok!' which is just very bizarre."
And so, "Billy on the Street" lives on whilst Eichner pursues other paths in his career.
"Bros" is set to hit theaters on September 30, 2022.