Bros Trailer: The First Ever Gay Rom-Com From A Major Studio Arrives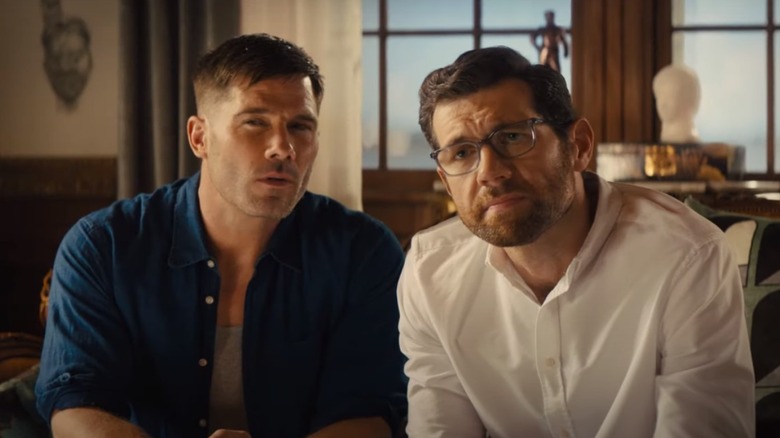 Universal Pictures
Today brings a little bit of cinema history right along with it. That may sound a bit dramatic but it also happens to be true as Universal Pictures has released the first trailer for "Bros." The upcoming comedy, which comes from Billy Eichner ("Billy on the Street," "Parks and Recreation"), who co-wrote and stars in the film, is actually the first-ever romantic comedy from a major studio about gay men. That is no small thing. But aside from making a bit of history, it also happens to look pretty damn funny. And filthy. We should warn this is very much an NSFW trailer so, take that into account before hitting play. You've been warned. Now, let's have a look-see.
Bros NSFW Trailer
The whole thing starts out a little bit meta as Eichner's character is a podcaster who was brought in by a movie studio to potentially write a rom-com about gay men. Though, as we come to find, the studio had some interesting ideas about what that might look like, and Eichner then proceeds to make some pretty great jokes in return, one of which invokes Jason Momoa's name. There are certainly familiar rom-com beats here with a "will they, won't they" thread, but it also feels unique because they are very clearly going out of their way to highlight the difference in lifestyles and how that makes love different.
Eichner co-wrote the film alongside Nicholas Stoller ("Neighbors," "Forgetting Sarah Marshall"), who is also in the director's chair for this one. "Bros" doesn't have too much by way of a synopsis, but it is described as "a smart, swoony and heartfelt comedy about how hard it is to find another tolerable human being to go through life with." The tagline also states that the movie is "about two gay men maybe, possibly, probably, stumbling towards love. Maybe. They're both very busy."
A gamble worth taking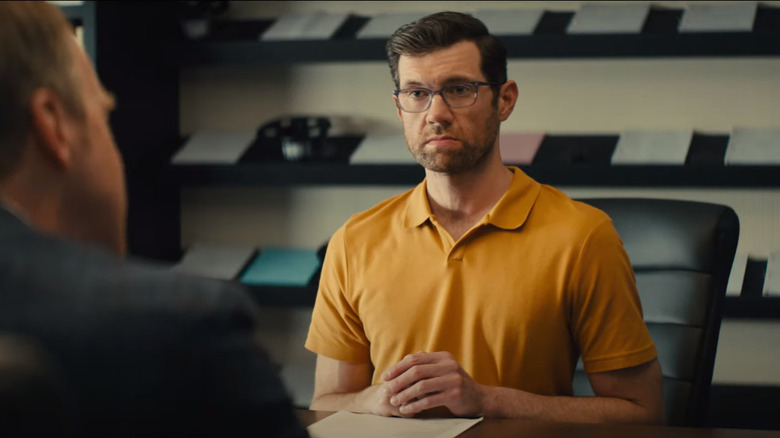 Universal Pictures
From a commercial standpoint, comedy has been hit or miss at the box office over the last handful of years, even before the pandemic hit. But as we saw earlier this year with "The Lost City," rom-coms don't have to be relegated to Netflix and audiences will turn up when the movies are good. Not only that, but we've seen time and time again that representation is also an excellent path to financial success, with "Crazy Rich Asians" and "Black Panther" serving as a couple of prominent examples. Even "Blockers," another hit comedy from Universal Pictures, succeeded by putting a group of girls front-and-center in a raunchy teen sex comedy, rather than having the focus be on boys as it so often is. This movie could be a big hit if it delivers the goods.
The cast also includes Luke Macfarlane ("Killjoys"), Ts Madison ("The Ts Madison Experience"), Monica Raymund ("Chicago Fire"), Guillermo Díaz ("Scandal"), Guy Branum ("The Other Two"), and Amanda Bearse ("Married ...with Children"). Judd Apatow and Joshua Church are also on board as producers alongside Stoller.
"Bros" is set to hit theaters on September 30, 2022.