Why Director Nicholas Stoller Being Straight Was Key To Making Bros Work, According To Billy Eichner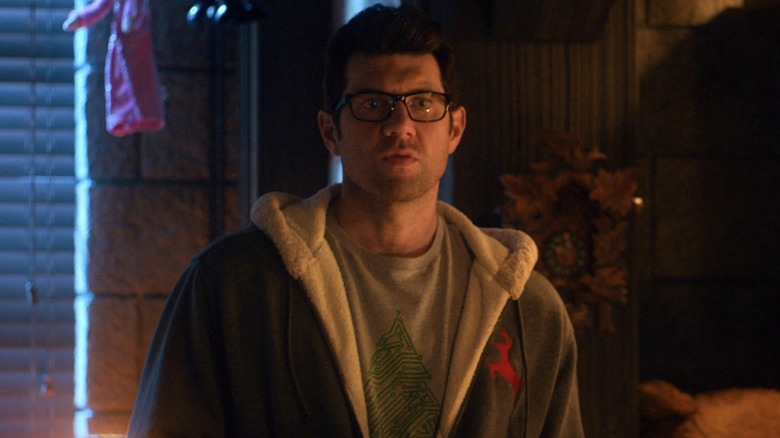 Disney+
Billy Eichner's "Bros" is already breaking new ground and it hasn't even been released yet. Eichner is now the first openly gay man to co-write and star in a major studio film, and "Bros" is the first major studio film to feature an all openly LGBTQ+ principal cast, including in the roles of straight characters. Queerness is embedded in the DNA of "Bros," so it may surprise some to learn that director Nicholas Stoller ("Neighbors," "Forgetting Sarah Marshall," "Get Him To The Greek") is straight.
In a recent interview, Eichner said that Stoller was absolutely the perfect person to direct "Bros," regardless of his sexuality. In fact, it was Stoller's idea to make a gay rom-com, but he knew he needed to bring a gay person on board to make it. He approached Eichner all the way back in 2017, saying that he loved rom-coms but because he's not gay, he wanted Eichner to write it with him and take on the starring role with Stoller directing. This was the first time anyone had ever asked Eichner to write a movie or star in one, so he said "Yes."
Eichner says he knew it was going to be a huge opportunity, but had no idea what the movie was going to be about or whether or not he could pull it off. "I'm very grateful to Nick for believing in me," he said. "I think there was something about him being straight and me being gay that I think ended up being the right alchemy to tell this story in a way that would be authentic to gay people, but also relatable to everyone."
'Bros' is unapologetically gay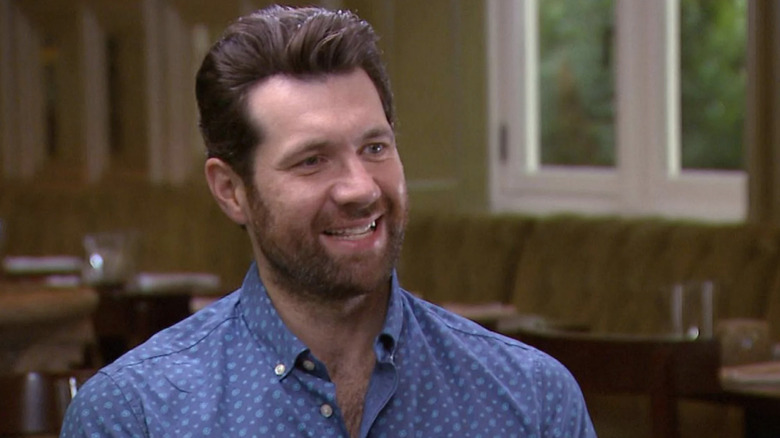 CBS
A formal plot synopsis has yet to be made public but "Bros." has been described as a "smart, swoony and heartfelt comedy about two gay men maybe, possibly, probably, stumbling towards love. Maybe. They're both very busy." That's an Eichner joke if I've ever heard one. Some of the first footage was shown during CinemaCon, and the film is openly, unapologetically gay. Shout out to Universal Pictures for allowing Eichner and Stoller the ability to make the film the way they envisioned it, because the reality is that queerness is still presented in most major releases in ways that can be easily edited out to appease international markets. That's not the case with "Bros."
Stoller also deserves to be commended for utilizing his good reputation as a straight director to amplify a queer story, because the sad truth is that queer creatives still struggle to have their voices heard and keep their stories intact. Stoller used his social capital as a straight man to help open doors for a queer story, and that's what we call a good ally.
"Bros" will debut in theaters on September 30, 2022.