Bros: Release Date, Cast, And More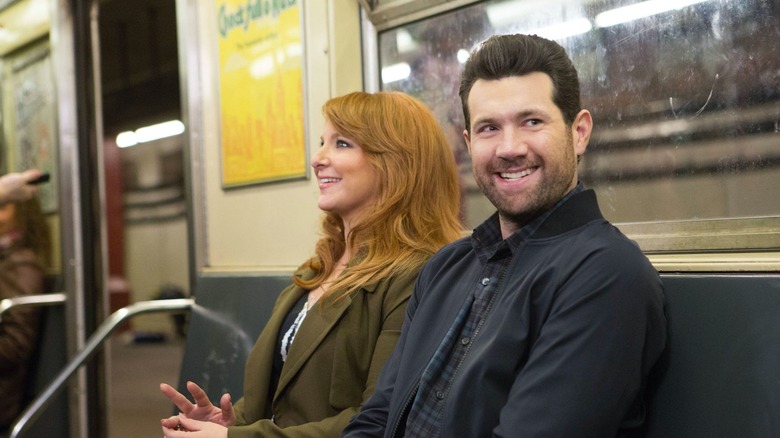 Hulu
(Welcome to ...And More, our no-frills, zero B.S. guide to when and where you can watch upcoming movies and shows, and everything else you could possibly stand to know.)
Billy Eichner's history-making romantic comedy has been buzzing around news circles since its announcement in 2019 when producer Judd Apatow got on board, but the pandemic put an understandable delay on the production of "Bros." Eichner is becoming the first openly gay man to co-write and star in a major studio film, and "Bros" as a project will be the first major studio film to feature an all openly LGBTQ+ principal cast. As we inch closer and closer to 2022 and the new releases that come along with it, here's everything you need to know about Billy Eichner's "Bros."
Bros Release Date and Where to Watch It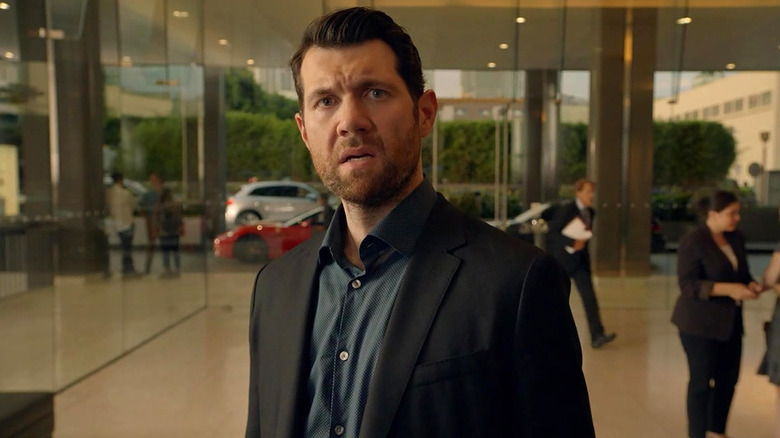 FX
"Bros" was originally set to go into production in April of 2020, but given the state of the world, that obviously didn't happen. However, Eichner confirmed that "Bros" was in production via Instagram on September 28, 2021 after posting a picture of a director's chair with the title printed on the back.
The caption of the post read "Well, after many years of writing, a year and a half long pandemic pause which shut us down and, oh you know, 100 years of major studios refusing to make movies like this one, the BROS adventure has begun! WISH ME LUCK!"
"Bros" is due in theaters on August 12, 2022, from Universal Pictures, winding down the summer Blockbuster schedule.
Update: In January of this year, the release date was pushed back to September 30, 2022.
What is Bros About?
TBS
No additional information about the plot has been revealed since we last reported on the film in March, but "Bros" has been officially described as "a smart, swoony and heartfelt comedy about two gay men maybe, possibly, probably, stumbling toward love. Maybe. They're both very busy." In an interview with The Hollywood Reporter, Eichner had this to say about the film:
I could not be more proud or excited about the historic nature of the all openly LGBTQ+ cast of "Bros." After queer actors have spent decades watching straight actors capitalize both artistically and professionally by playing LGBTQ+ characters, it is a long overdue dream come true to be able to assemble this remarkable, hilarious cast, and while "Bros" may be the first of its kind in several ways, my real hope is that it is only the first of many opportunities for openly LGBTQ+ ensembles to shine and show the world all we are capable of as actors, beyond just being the wacky sidekick, token queer or a straight movie star's "gay best friend." And beyond all of that, this cast is f***ing hysterical and you're going to love them.
LGBTQ+ representation has a less-than-stellar reputation with the studio system, so Eichner's film is a much-needed step in the quest for progress.
Bros Cast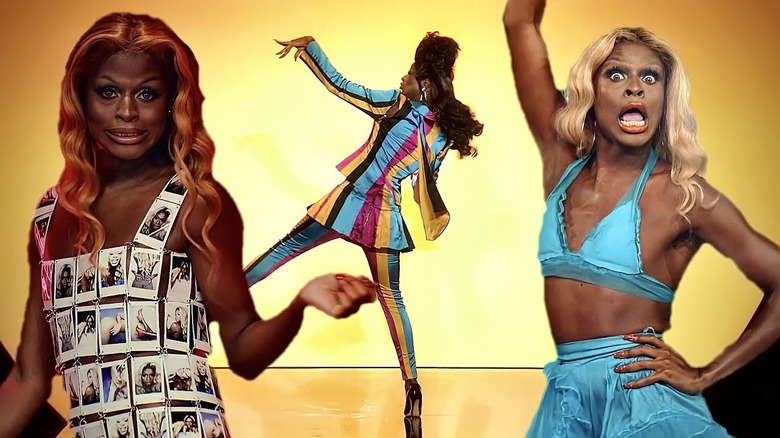 VH1
Eichner's love interest will be played by Luke Macfarlane ("Brothers & Sisters"). Also joining the cast are Internet personality turned actor, Ts Madison ("Zola," "The Ts Madison Experience"), Miss Lawrence ("The United States vs. Billie Holiday"), Symone ("RuPaul's Drag Race"), Guillermo Diaz ("Scandal," "Weeds," "Half Baked"), and comedian Guy Branum, who previously wrote for Eichner's "Billy on the Street."
Bros Director, Writer, And More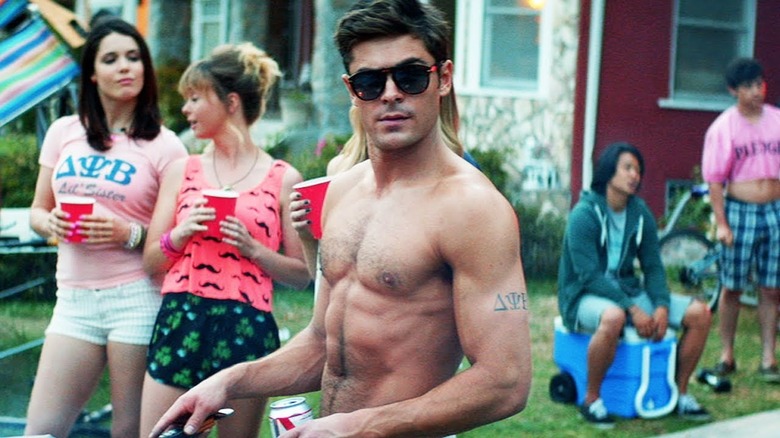 Universal Pictures
The script for "Bros" was co-written by Eichner with Nicholas Stoller ("Forgetting Sarah Marshall," "Neighbors," "Friends from College"). Stoller will also direct and executive produce the project alongside Apatow, Eichner, and Josh Church ("Trainwreck").