Reginald The Vampire Release Date, Cast, And More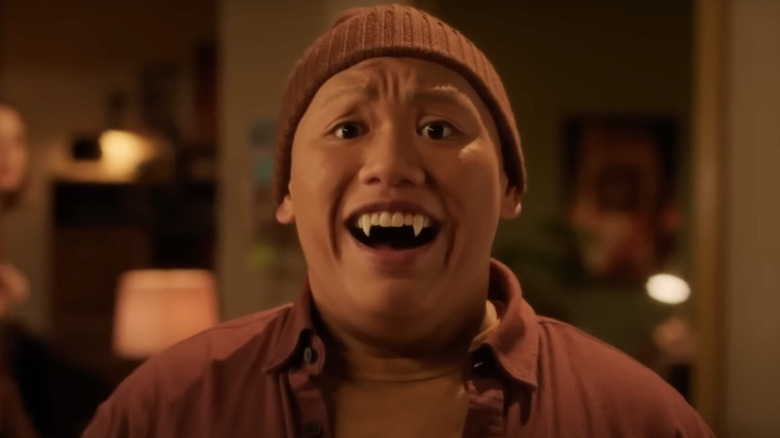 Syfy
(Welcome to ...And More, our no-frills, zero B.S. guide to when and where you can watch upcoming movies and shows, and everything else you could possibly stand to know.)
Jacob Batalon cut his teeth on Spider-Man movies — and now they're sharp enough to be considered vampire fangs. Going one step further with the vampire metaphor, you might say Batalon — known for his role as Peter Parker's best bud, Ned Leeds, in the Jon Watts and Tom Holland "Spider-Man" trilogy — is now ready to spread his bat wings and fly solo in "Reginald the Vampire." The upcoming Syfy show is set to premiere the same week as AMC's "Interview with the Vampire" series, which means that it will be a big week for bloodsuckers in what is already shaping up to be a big year for them.
If this is the first you're hearing of "Reginald the Vampire" or you just want to get the latest details, here's what we know about the series so far.
Reginald the Vampire release date and where you can watch it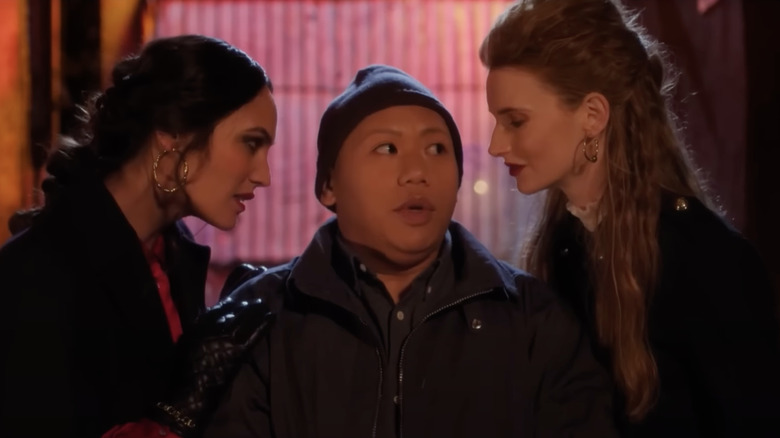 Syfy
"Reginald the Vampire" premieres on the Syfy network on Wednesday, October 5, 2022. If you don't have cable TV and are looking for where to purchase or stream the 10-episode first season, Syfy's official website notes that its "programming can be viewed on other platforms including iTunes, Hulu, and Amazon Prime." Hulu has picked up the U.S. streaming rights while Prime Video will stream the series in Canada, Australia, and New Zealand.
What to expect from Reginald the Vampire
"Reginald the Vampire" is an adaptation of the "Fat Vampire" book series by Johnny B. Truant. The first teaser trailer for the show, which debuted at Comic-Con and which you can see above, reveals some scenes echoing moments from the first book, such as when Reginald asks God for a refund on life, gets cornered and bitten by two hungry female vampires, and awkwardly attempts to convince a man on the street to let him drink his blood. Yet it also reveals some changes to the book narrative, with Reginald now working at Slushy Slack instead of a treadmill company.
The book and trailer strike a comedy-horror tone in the vein of FX's "What We Do in the Shadows," except this series has the more modest production value of a typical Syfy show. The official "Reginald the Vampire" synopsis is as follows:
Imagine a world populated by beautiful, fit and vain vampires. Reginald Andres tumbles headlong into it as an unlikely hero who will have to navigate every kind of obstacle – the girl he loves but can't be with, a bully manager at work, and the vampire chieftain who wants him dead. Fortunately, Reginald discovers he has a few unrecognized powers of his own. A new show with a lot of heart and just enough blood, "Reginald the Vampire" proves the undead life is just as complicated as life itself.
Reginald the Vampire cast and crew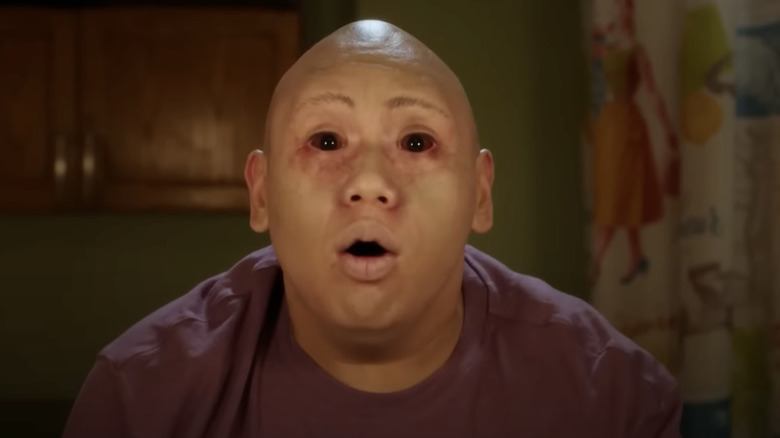 Syfy
In addition to Batalon, the cast of "Reginald the Vampire" includes Em Haine, Rachelle Goulding, Aren Buchholz, Mandela Van Peebles, Savannah Basley, Andre Anthony, Georgia Waters, and Thailey Roberge.
Harley Peyton, whose TV career began with "Twin Peaks" and has most recently encompassed the likes of "Channel Zero" and "Chucky," serves as writer and showrunner. He will also executive produce the show alongside director Jeremiah S. Chechik and others.