White Noise: Everything We Know So Far About The Next Noah Baumbach Film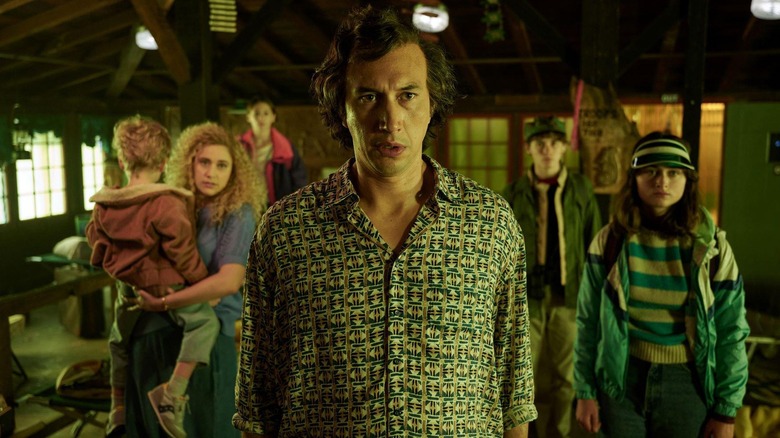 Netflix
Noah Baumbach is one of my favorite filmmakers working today. (Yes, I am a straight cis white man. Why do you ask?) Anyway, within the world of modestly budgeted, intellectual dramedies, Baumbach has crafted a place for himself in a cinematic space that continues to shrink year by year. For his last several projects, he has been working with Netflix to be able to make the kinds of films he wants to, like "The Meyerowitz Stories (New and Selected)" and "Marriage Story." Both of those films best exemplify what makes Baumbach such a distinct voice in today's movie landscape.
But his third film with Netflix is something of a departure for Noah Baumbach: He has adapted Don DeLillo's 1985 novel "White Noise" for the screen. While that story deals with some of the director's regular tropes, like familial strife and a fear of death, "White Noise" is a horror picture, which is really not something you would expect from the guy who made "Greenberg" (unless the horror is insurmountable cringing). It is a satirical horror movie, but a horror movie nonetheless. It was just announced that "White Noise" would open the 2022 Venice Film Festival, priming it for its inevitable awards season campaign. Before it makes its debut this fall, let's go over what we know about Noah Baumbach's "White Noise" at this point.
Who's who and the return of Greta Gerwig the actor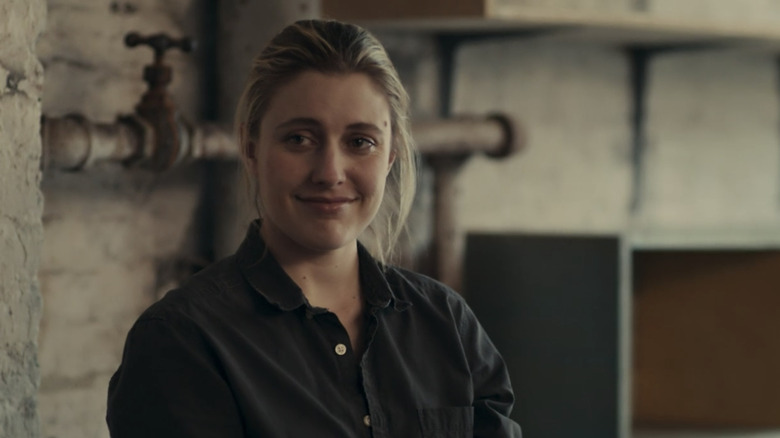 Fox Searchlight
As Noah Baumbach is prone to do, he has enlisted a cavalcade of fantastic actors to be in the film. The character of Jack Gladney, the professor of Hitler studies that leads the picture, will be played by Adam Driver, marking the actor's fifth collaboration with Baumbach. The two have this symbiotic relationship and pull out the best in one another, particularly in "Marriage Story." I am still flabbergasted that performance did not do a clean sweep of the awards season that year. More exciting, though, is the long-awaited return in front of the camera of Baumbach's long time partner Greta Gerwig, who has just been off writing and directing two of my ten favorite movies of the 2010s (and has another one coming next year she co-wrote with Baumbach that I cannot wait for). She has not appeared on screen since her Oscar nominated performance in 2016's "20th Century Women," though did provide a voice in Wes Anderson's "Isle of Dogs" in the meantime. For as exceptional as she is helming a project, I miss her dearly acting in films, particularly in Baumbach's works, and I could not be more thrilled she is back. Gerwig will be playing Gladney's fourth wife, Babette.
Beyond the two Baumbach stalwarts, we have a wonderful collection of big name character actors joining the fray. The great Don Cheadle plays Murray Siskind, a fellow professor and colleague of Jack's. We also will be treated to appearances by Alessandro Nivola (as well as his two children Sam and May Nivola), "After Yang" star Jodie Turner-Smith, and the always lovely to see André Benjamin (née 3000). The under-appreciated young actor Raffey Cassidy also stars in the film as one of Jack's many children. Those names may only get a small group of people hyped when seen together on the same poster, but I am happily among that group.
What is White Noise all about?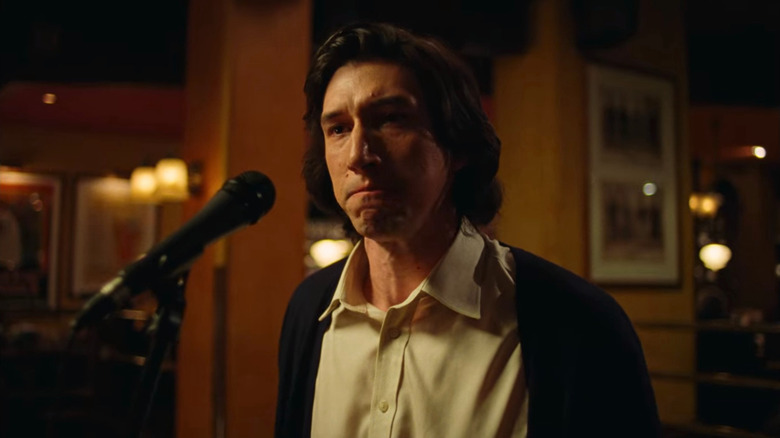 Netflix
Don DeLillo's novel "White Noise" is all about humanity's fear of death and the ways we either try or don't bother to try to cope with that fear. Professor Jack Gladney and his wife Babette are both consumed by the fears of dying. Gladney's academic pursuits are all about death as well, hence his fixation on Hitler and the Holocaust. The novel is divided into three sections. The first, "Waves and Radiation," spends its time skewering the world of academia and intellectuals for their obsessions with death. The second part, "The Airborne Toxic Event," is pretty self-explanatory, turning the irrational fears these characters have into something that is actually real and having them confront them. And the third part, "Dylarama," I will not get into because the movie hasn't come out yet, and there's probably a lot of you out there who don't want to be spoiled on the events of the story.
In terms of actual plot, "White Noise" kind of goes all over the place, but it's the characters' thematic concerns that are crucial to the story, not the individual story beats, per se. Beyond the fear of death, the book touches on outrageous American consumerism (remember, this came out in the Reagan era) and humans creating their own prison of misery and disaster. DeLillo's novel won the National Book Award back in 1985 and is one of the most celebrated novels of the latter half of the 20th century. Quite frankly, it's surprising it has taken this long to have a film adaptation made of it. Here's hoping it was worth the near 40-year wait.
When can we see White Noise?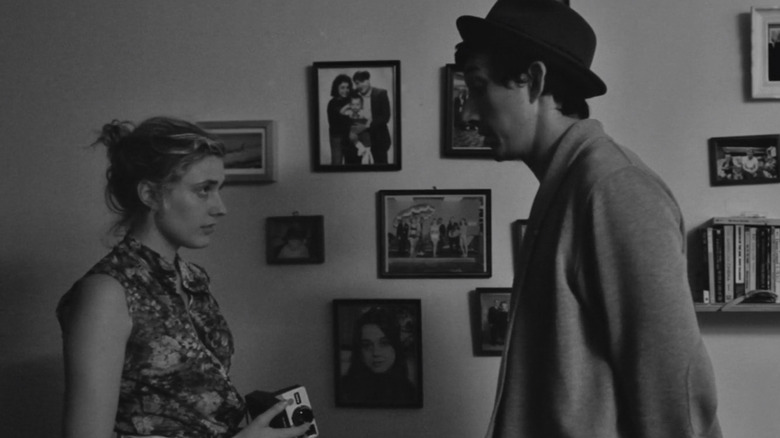 IFC Films
As mentioned, "White Noise" will open the 79th Venice Film Festival in a little over a month from now. If you are so lucky to attend the festival, please enjoy. For the rest of us, we are not entirely sure when "White Noise" will make its awards qualifying theatrical run or its premiere on Netflix. If we are to look at "Marriage Story" for any indication, as that film also premiered at the Venice Film Festival, it was released in theaters November 6, 2019, followed by it hitting Netflix a month later on December 6, 2019. "Marriage Story" also played just about every festival under the sun, from Telluride to Toronto to New York, and if Netflix employs the same strategy, we could be looking at another November release here. What I doubt this time, though, is as long of a gap between its theatrical and streaming dates, considering the massively altered perception of streaming since COVID-19 entered our lives. So, my guess for when we will be able to see "White Noise" is late October or early November, but there is nothing definitive yet.