How A Sci-Fi Western TV Pilot Landed Ryan Condal The Job Of House Of The Dragon Showrunner [Comic-Con]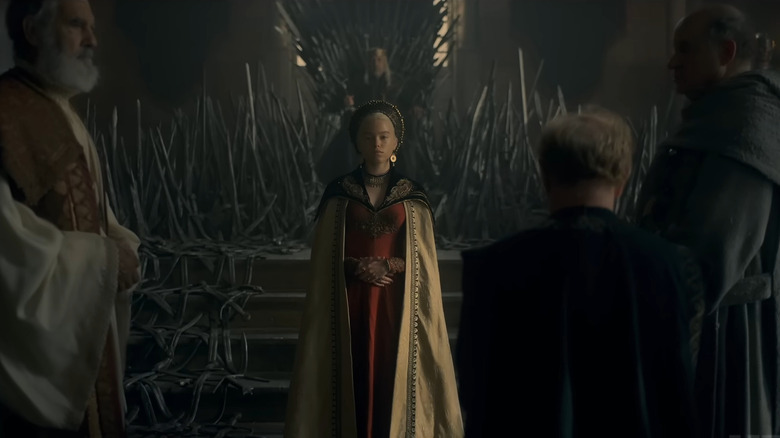 HBO
San Diego Comic-Con 2022 is making up for lost time, and the announcements are just blasting over us like the fire from Daenerys' dragons in "Game of Thrones." Don't worry if you can't keep up. /Film has a team on the ground staking out the panels and bringing us every shining dragon egg full of news and interesting information. 
The "House of the Dragon" panel was chock-full of it, including how a sci-fi Western pilot that didn't get picked up was what led to showrunner Ryan Condal getting the job. Back in 2012, Condal's first pilot as a writer (with Carlton Cuse) was ordered by NBC. It was called "The Sixth Gun," based on the comic book series of the same name by Cullen Bunn and Brian Hurtt from Oni Press. The pilot, according to The Hollywood Reporter, starred Laura Ramsey, W. Earl Brown, Graham McTavish, and "Black Adam" star Aldis Hodge. It was set in 1880 and was the story of six guns imbued with supernatural powers.
The pilot was being shot in Santa Fe, New Mexico, which is where George R.R. Martin — the author of the series "A Song of Ice and Fire" that the "Game of Thrones" franchise is based on — happened to live. They both had the same agents, so Condal asked if they could hook him up and let him take Martin out to dinner. He joked that it was "a bit of light fan stalking."
'A bit of light fan stalking'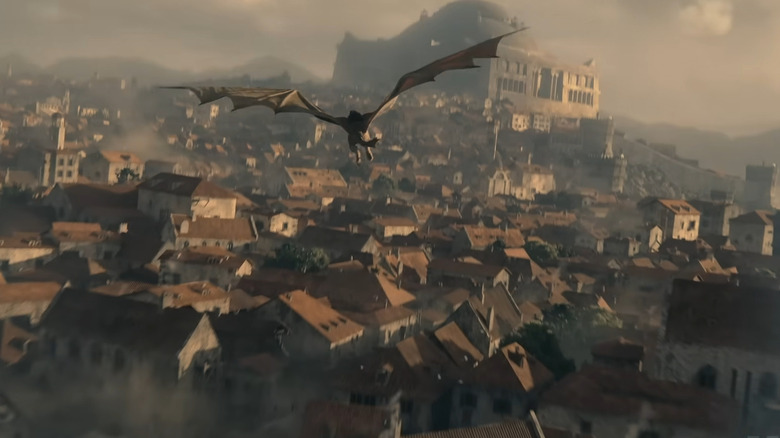 HBO
Ryan Condal spoke about their meeting and subsequent friendship, and how it led to the showrunner gig:
"I don't know why, but George said yes and let me buy him dinner and sweat profusely in front of him. And I talked a lot about his books and how much I was influenced by him as a writer, and I really wanted to just get to know him and pick his brain a bit. And then he came and visited set and hung out on our Western, and everybody kept asking me, 'Do you know George R.R. Martin?' And I said, 'I guess I do now.' 

"And we stayed in touch and he came to L.A. fairly often to win Emmys, so he would always look me up in September when he was in town, and one day he called me and I came out to have a beer with him, and he offered me a job. And here we are, four years later. It's mental."
HBO's "House of the Dragon" series is set 200 years before the events of "Game of Thrones," and it will encompass the Targaryen Civil War, known as the Dance of Dragons. Martin said the storyline is based on the part of British history known as The Anarchy. The series will premiere on HBO Max on August 21, 2022.