The Daily Stream: The To Do List Is A Call For More Women-Led Sex Comedies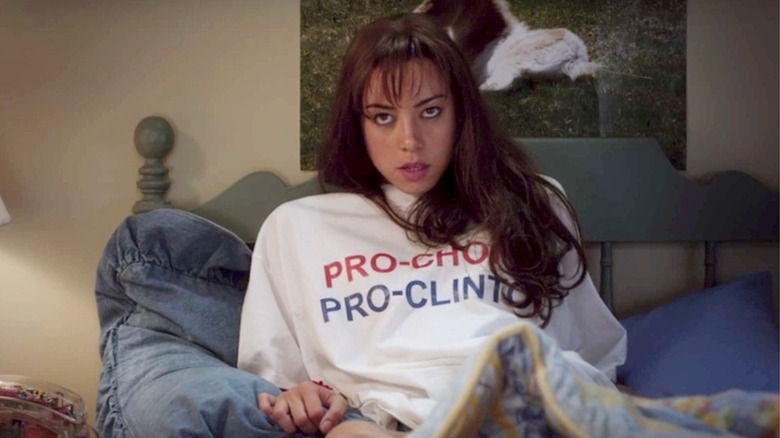 CBS Films
(Welcome to The Daily Stream, an ongoing series in which the /Film team shares what they've been watching, why it's worth checking out, and where you can stream it.)
The Movie: "The To Do List"
Where You Can Stream It: PlutoTV
The Pitch: Picture it: 1993. We're finally out of the throws of Reagan-era conservatism and women have recently launched the third wave of feminism. High school valedictorian Brandy Klark has spent her entire life striving to be the ideal woman, worshiping at the altar of first lady Hillary Rodham Clinton. Brandy has spent her entire life working up toward her college ambitions, doing everything she's supposed to do, and earning an uptight reputation in the process. 
Realizing that she's wholly unprepared for the expected sexual adventures of campus living, Brandy, always pragmatic, decides to come up with a list of sexual activities she needs to try before moving out on her own. Unfortunately, this is the one area in Brandy's life where she's completely in over her head, and seeks the advice of her best friends Fiona and Wendy (Alia Shawkat and Sarah Steele), her sister Amber (Rachel Bilson), and her boss Willy (Bill Hader). For Brandy, her sexual exploits are purely for research purposes, which complicates things when her longtime lab partner Cameron (Johnny Simmons) admits that he has real feelings for her.
Why it's essential viewing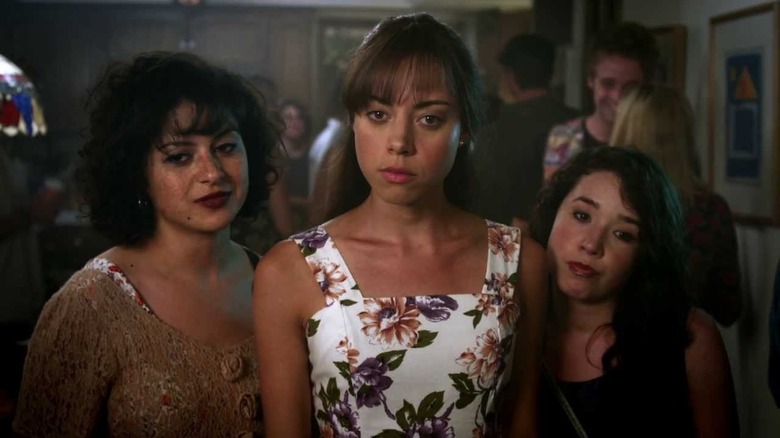 CBS Films
Back in 2013, Will Ferrell was invited to the MTV Movie Awards to accept a legacy award for "Comedic Genius." In the middle of his speech, Aubrey Plaza stormed the stage in an attempt to recreate the infamous Kanye/Taylor Swift VMA interruption moment, with #TheToDoList written on her chest with what looked like smudged black eyeliner. It, uh, didn't work, and as such, "The To Do List" sort of fell off the radar of just about everyone. 
It's unfortunate, because "The To Do List" had the potential to usher in a new wave of women-led sex comedies, evening the playing field of films like "Superbad," "The 40-Year-Old-Virgin," and "Zack and Miri Make a Porno." Written and directed by Maggie Carey ("Brooklyn Nine-Nine," "Unbreakable Kimmy Schmidt," "The Sex Lives of College Girls"), "The To Do List" is one of the few instances of a sex comedy centering solely on the pleasure pursuit of a young woman.
"The To Do List" received mixed reviews. Some found the film too filthy, others too safe, some believed the film made sex seem too important, while others found it trivializing the activity. But everyone seemingly agreed that Aubrey Plaza delivers a fantastic performance, which she does, and it deserves to be celebrated. "The To Do List" serves as somewhat of a litmus test for the viewer, where your own personal feelings about sex, namely, women's pursuit of sex, will determine how you feel about the movie. The film is filled with all of the usual gags of gross-out, awkward cringe, and spontaneous moments of heart that we see in teen boy sex comedies, but shown through the perspective of someone who hasn't been socially encouraged to "want" sex their entire life.
An ensemble of greatness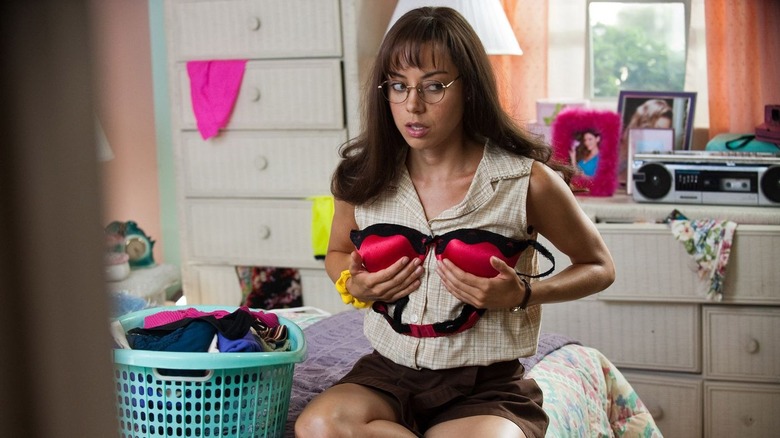 CBS Films
"The To Do List" works not only because the script is genuinely great (it wound up on The Blacklist in 2010 as "The Handjob") but because every person in the cast knows exactly what kind of movie they're making. Johnny Simmons ("Jennifer's Body," "Scott Pilgrim vs. the World") is playing right in his element as the pathetic nerd who actually likes Brandy for who she is, and deserves a place in cinematic fake orgasm history for his reaction to a well placed use of movie theater butter. 
But the real standout is Rachel Bilson as Brandy's "slutty" older sister, who delivers an absolute masterclass in big sister beeeyotch attitude. Brandy and Amber's interactions fit right at home with Ryan Reynolds and Chris Marquette in "Just Friends," with just as much love as there is full-contact physical rivalry. Okay, her use of "f*** t*rd" is not super great, but all aughts era comedies are like playing Russian Roulette with a gun loaded with offensive language and homophobia.
The film turns into a proverbial who's who of comedic stars of the 2010s, with Donald Glover, Andy Samberg, Christopher Mintz-Plasse, Donald Glover, Lauren Lapkus, Jack McBrayer, and Brian Huskey also making random appearances throughout. Connie Britton and Clark Gregg are absolutely fantastic as Brandy and Amber's parents, with the Gregg's performance in the film's final moment worthy of a full belly laugh. There's truly no such thing as a "small part" in this movie, because everyone makes the absolute most of their screen time. Maggie Carey really made something special, and it's a shame that it's mostly flown under the radar. This one is set to leave PlutoTV soon, but no date has been announced, to be sure to give it a watch before it disappears.