The Best TV Shows And Movies Leaving HBO Max In August 2022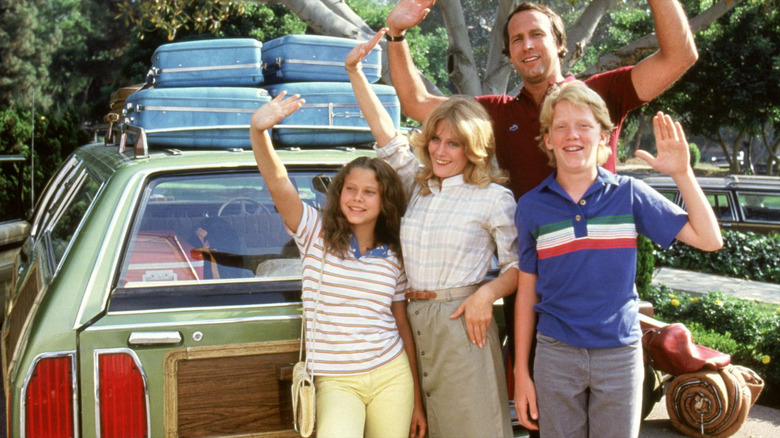 Warner Bros.
The streaming schedule lord giveth, and the streaming schedule lord taketh away. August is just around the corner which means the lineup of options on HBO Max will see a shakeup, before ushering in a new collection of goodies to enjoy. The August monthly purge is especially odd, because films that seem like they'd live on HBO Max forever (like the "Harry Potter" series), are going the way of the dodo. It's likely that the films leaving will wind up on a competing service, but there's always the risk that they'll end up like "Spice World," and be unable to stream anywhere. Here are five films you should definitely check out before they disappear.
Hairspray (1988)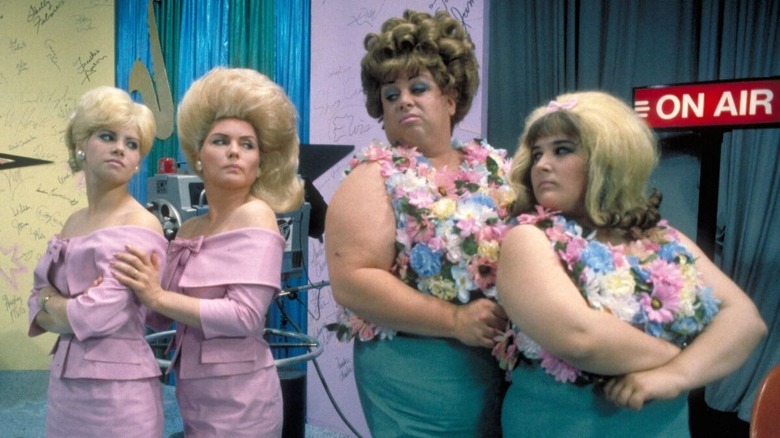 New Line Cinema
It's no secret that I worship at the altar of the Pope of Filth, John Waters, and his 1988 dance film "Hairspray" remains his biggest commercial success. No, I'm not talking about the musical with John Travolta that your mom loves, I'm talking about the much edgier movie that inspired the Broadway musical. Tracy Turnblad (Ricki Lake) is a pleasantly plump teenager in 1960s Baltimore who successfully struts her way onto the teen dance show, much to the chagrin of the bitter and blonde Amber von Tussle (Colleen Fitzpatrick aka Vitamin C). After realizing the show segregates the white performers from the Black dancers, Tracy begins to push for racial integration, making her a hero to some and a huge problem to others, like Amber's conservative parents (Sono Bono and Deborah Harry). Most people know the "Hairspray" musical due to its popular movie adaptation and the "Hairspray Live!" performances on NBC, but Waters truly made something special with his 1988 original, and is the final performance of the legendary Divine in a John Waters film.
The Final Destination Franchise (2000-2011)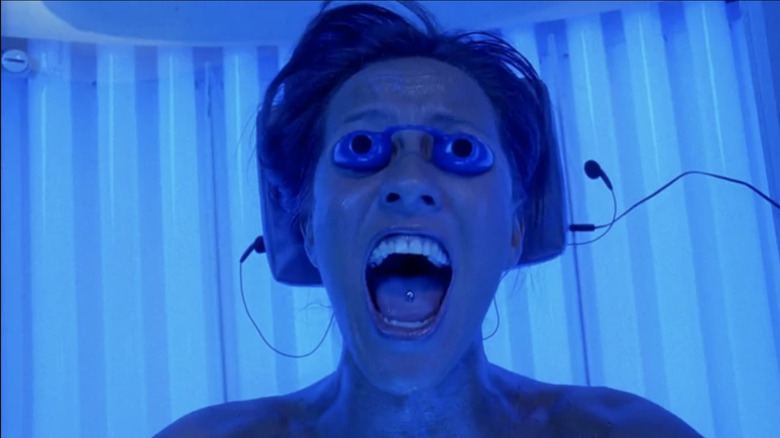 New Line Cinema
Asking me to choose my favorite "Final Destination" film is like asking me to pick between my children. Well, that's a lie. "The Final Destination" is the Cousin Oliver of that crew. All of the "Final Destination" films are an absolute blast and a half, and it's not often that the entire franchise is available on one streaming service. It seemed like "Final Destination 3" lived on Netflix for a hot minute, but having them all in one spot allows for the ultimate Rube Goldberg machine massacre marathon. The "Final Destination" series is impressive because it's one of the only horror franchises to endure without an easily identifiable slasher villain or a perennial survivor to root for, instead maintaining a fanbase on story and kill scenes alone. Catch them now, because who knows where they're all going to end up after this.
For A Good Time, Call...(2012)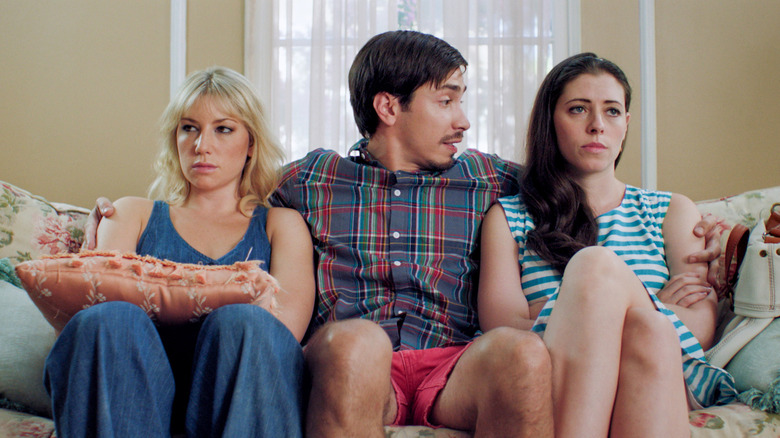 Focus Features
Run, don't walk to seeing "For A Good Time, Call...," the phone-sex bestie comedy starring Lauren Anne Miller and Ari Graynor that frequently falls off streaming and into the void of digital nothingness. The story follows two former enemies who agree to share an apartment in New York City because the cost of living has become too much to handle. What starts off as your typical "Odd Couple" story immediately shifts to a touching tale of female friendship, centered around their newly found success in the phone-sex business. Sex comedies moonlighting as movies about friendship are often reserved for men, which is likely why "For A Good Time, Call..." didn't get the big buzz it deserved. This film has a history of falling off the planet so if there's anything to prioritize, it's this one. Invite over some pals, make some popcorn, practice your own 1-900 number operating voices, and have a good time.
The Raid 2 (2014)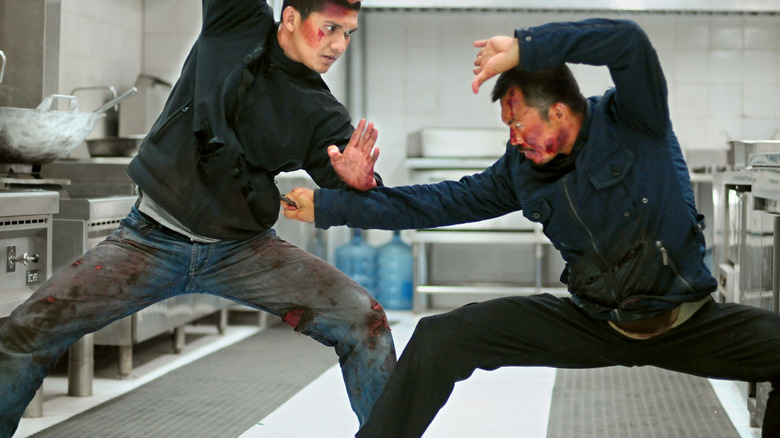 Sony Pictures Classics
At this point, either of "The Raid" movies should need no introduction. If you want to have your face melted off by the most incredible fight sequences ever put to cinema, "The Raid 2" is the movie for you. We pick up after the events of the first film, with rookie Jakarta cop Rama (Iko Uwais) trying to get back to a normal life. Unfortunately, his whole "not dying" in the first movie has made him a target of a criminal empire, and is forced to go undercover as a means of keeping his family safe. He intentionally gets put in prison where he befriends the son of a criminal kingpin, finding his way into their world to dismantle the empire from the inside out. "The Raid 2" f****** rules. There's really no other way to put it.
Tickled (2016)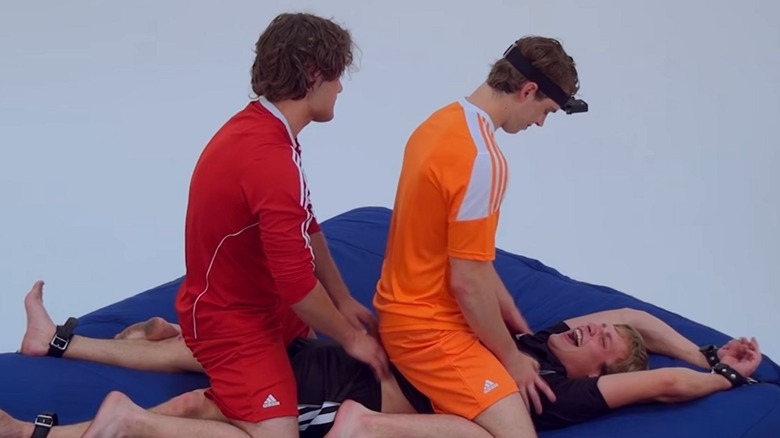 Magnolia Pictures
Some documentaries have to be seen to be believed, and "Tickled" is one of those stories. I first learned about the world of "competitive endurance tickling" after listening to the comedic American history podcast "The Dollop," which got a brief shout-out in David Farrier and Dylan Reeves' film about the peculiar subculture. If you're thinking this is your typical look into an atypical fetish or kink like something out of the National Geographic series "Taboo," think again. You cannot prepare for the wild twists and turns of "Tickled." Go in knowing as little as possible. Come out an entirely changed human being.
Everything leaving HBO Max in June 2022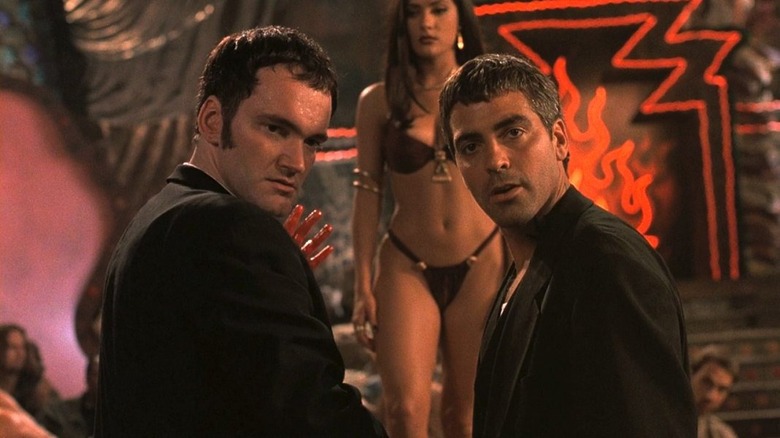 Miramax Films
August 2:
300: Rise of an Empire, 2014
August 3:
Aldnoah.Zero (Dubbed), 2014

Inuyasha, 2019

Mob Psycho 100 (Dubbed), 2019

Puella Magi Madoka Magica, 2012

The Promised Neverland (Dubbed), 2019
August 4:
August 6:
Hard Knocks: The Dallas Cowboys, 2021 (HBO)
August 12:
For A Good Time, Call ..., 2012 (HBO) Extended Version
August 17:
August 26:
August 27:
August 31:
17 Again, 2009

2 Days in New York, 2012 (HBO)

42nd Street, 1933

A Cinderella Story, 2004

A Cinderella Story: If the Shoe Fits, 2016

A Cinderella Story: Once Upon a Song, 2011

A Mighty Wind, 2003 (HBO)

Admission, 2013 (HBO)

Adventureland, 2009 (HBO)

Airheads, 1994 (HBO)

Alan Partridge, 2014 (HBO)

Alex & Emma, 2003 (HBO)

Alex Cross, 2012

America's Sweethearts, 2001

Another Cinderella Story, 2008

Army of One, 2016 (HBO)

Batman Begins, 2005

Beetlejuice, 1988

Being Flynn, 2012 (HBO)

Best in Show, 2000 (HBO)

Beyond the Black Rainbow, 2011 (HBO)

Birth, 2004 (HBO)

Blade, 1998

Blade II, 2002

Blade: Trinity, 2004

Bolero, 1984 (HBO)

Broadcast News, 1987 (HBO)

Bronson, 2009 (HBO)

Caddyshack, 1980

Charlie's Angels, 2000

Charlie's Angels: Full Throttle, 2003

City of God, 2003 (HBO)

Cloverfield, 2008 (HBO)

Cold Mountain, 2003

Danny Collins, 2015 (HBO)

Daphne & Velma, 2018

Deep Blue Sea, 1999

Defiance, 2008 (HBO)

Dennis the Menace, 1993

Dog Day Afternoon, 1975

Dolphin Tale, 2011

Dolphin Tale 2, 2014

Down a Dark Hall, 2018 (HBO)

Dracula Untold, 2014 (HBO)

Dumb & Dumber, 1994

El Cantante, 2007 (HBO)

Escobar: Paradise Lost, 2015 (HBO)

Fandango at the Wall, 2020 (HBO)

Fay Grim, 2007 (HBO)

Final Destination, 2000

Final Destination 2, 2003

Final Destination 3, 2006

Final Destination 5, 2011

Finding Neverland, 2004 (HBO)

Fool's Gold, 2008

For Colored Girls, 2010 (HBO)

For Your Consideration, 2006 (HBO)

Free Willy, 1993

Free Willy: Escape from Pirate's Cove, 2010

Friends With Kids, 2012 (HBO)

From Dusk Til Dawn, 1996

Fun Size, 2012 (HBO)

Gangster Squad, 2013 (HBO)

Get Carter, 1971

Getting Played, 2006 (HBO)

Gran Torino, 2008

Grumpy Old Men, 1993

Gun Shy, 2017 (HBO)

Hairspray, 1988

Harry Potter and the Chamber of Secrets, 2002

Harry Potter and the Deathly Hallows: Part 1, 2010

Harry Potter and the Deathly Hallows: Part 2, 2011

Harry Potter and the Goblet of Fire, 2005

Harry Potter and the Half-Blood Prince, 2009

Harry Potter and the Order of the Phoenix, 2007

Harry Potter and the Prisoner of Azkaban, 2004

Harry Potter and the Sorcerer's Stone, 2001

Harry Potter and The Sorcerer's Stone: Magical Movie Mode, 2001

Horrible Bosses, 2011

How to Deal, 2003 (HBO)

Huracan (AKA Hurricane), 2019 (HBO)

I Give it a Year, 2013 (HBO)

I Spy, 2002

Impostor, 2002 (HBO)

Julie, 1956

Just Married, 2003 (HBO)

Kajillionaire, 2020 (HBO)

King Kong, 2005 (HBO) Extended Version

Klute, 1971

Kong: Skull Island, 2017

La Musiquita Por Dentro, 2019 (HBO)

Lawnmower Man 2: Beyond Cyberspace, 1996 (HBO)

Lean on Me, 1989

Leap Year, 2010 (HBO)

Like Crazy, 2011 (HBO)

Los Cronocrimenes (AKA Timecrimes), 2008 (HBO)

Lost in Space, 1998

Mad Max 2: The Road Warrior, 1983

My Dog Skip, 2000

Mystic River, 2003

Nancy Drew and the Hidden Staircase, 2019

Nanny McPhee, 2006 (HBO)

National Lampoon's European Vacation, 1985

National Lampoon's Vacation, 1983

Not Easily Broken, 2009

Oblivion, 2013 (HBO)

Ocean's Eleven, 2001

Ocean's Thirteen, 2007

Ocean's Twelve, 2004

Page One, 2011 (HBO)

Pale Rider, 1985

Pariah, 2011 (HBO)

Paulie, 1998 (HBO)

Point Break, 1991

Prime, 2005 (HBO)

Project X, 2012

Quigley Down Under, 1990 (HBO)

Rabbit Hole, 2010 (HBO)

Red Dragon, 2002 (HBO)

Red Sonja, 1985

Ringo and His Golden Pistol, 1966

Romeo Must Die, 2000

Roots (Mini Series), 1977

Seeking a Friend for the End of the World, 2012 (HBO)

Serendipity, 2001

Sin Cielo, 2018 (HBO)

Son of Kong, 1933

Space Jam, 1996

Starship Troopers, 1997

Starship Troopers 2: Hero of the Federation, 2004

Super Fly, 1972

Taken 2, 2012 (HBO) Extended Version

Tales from The Darkside: The Movie, 1990 (HBO)

Tea for Two, 1950

The Amazing Panda Adventure, 1995

The Ant Bully, 2006

The Big Sleep, 1946

The Bridges of Madison County, 1995

The Brothers Grimm, 2005 (HBO)

The Dark Crystal, 1982

The Dark Knight, 2008

The East, 2013 (HBO)

The Extra Man, 2010 (HBO)

The Final Destination, 2009

The First Monday in May, 2016 (HBO)

The Fugitive, 1993

The Gay Divorcee, 1934

The Goodbye Girl, 1977

The Loft, 2015 (HBO)

The Man Who Would Be King, 1975

The Mask, 1994

The Outlaw Josey Wales, 1976

The Pelican Brief, 1993

The Raid 2, 2014

The Reader, 2008 (HBO)

The River Wild, 1994 (HBO)

The Town, 2010

This Must Be the Place, 2012

Tickled, 2016 (HBO)

Tom & Jerry: The Movie, 1993

Transformers, 2007 (HBO)

Transporter 2, 2005 (HBO)

Tweety's High-Flying Adventures, 2000

Two Weeks Notice, 2002

Underworld, 2003

Underworld: Awakening, 2012

Underworld: Rise of the Lycans, 2009

Undisputed, 2002 (HBO)

Unforgiven, 1992

Universal Soldier: Day of Reckoning, 2012

Valentine's Day, 2010

Vanilla Sky, 2001 (HBO)

View From the Top, 2003 (HBO)

Wall Street, 1987 (HBO)

We Are Marshall, 2006

What Women Want, 2000 (HBO)

Young Man with a Horn, 1949