The Best TV Shows And Movies Leaving Netflix In August 2022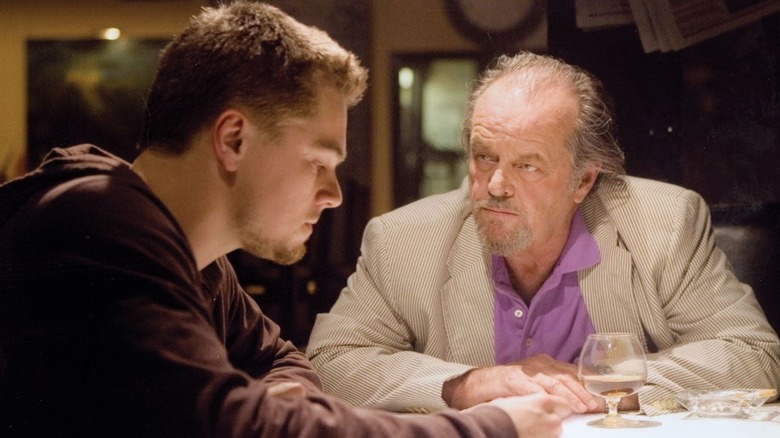 Warner Bros.
We're getting to the end of the month, which means another month of turnarounds in the Netflix library of titles. With economic problems looming over the company's blockbuster-making future, and every studio having their own streaming service, old licensing deals are not being renewed like they were before, meaning lots of wonderful movies not produced by Netflix are leaving the service, some temporarily and some forever.
This August sees a number of both beloved and underrated movies and television shows get the boot, so let this serve as your official warning to watch them for the first time already, or give them yet another look before it's too late.
Kung Fu Panda 2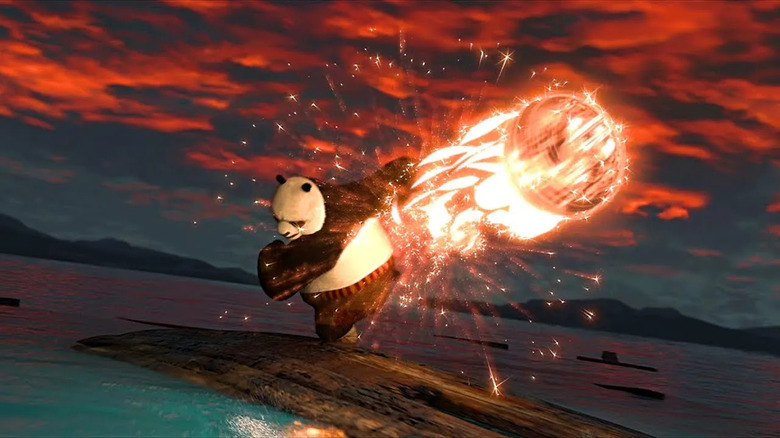 DreamWorks Animation
"Kung Fu Panda" is without a doubt the best trilogy DreamWorks has produced (except for maybe "How to Train Your Dragon") and it is the rare film where its sequel is even better than the original. "Kung Fu Panda 2" introduces Gary Oldman as a psychotic villainous peacock that wants to conquer China with the use of a mystical new weapon (cannons) that can take down even the most skilled kung fu masters.
Not only is Gary Oldman a phenomenal villain, but the film connects his story directly to Po through an emotionally devastating backstory brought to life beautifully via stylish 2D flashbacks. This sequel also improves its tone, with jokes landing harder, but not getting in the way of the emotional story at the center of it all, which gets surprisingly dark for a DreamWorks movie. "Kung Fu Panda 2" also gives us some of the best fight scenes in a mainstream American animated movie, with choreography inspired by Stephen Chow movies, a fantastic use of color, and one of the best scores produced by John Powell and Hans Zimmer. The film also stars Angelina Jolie, Dustin Hoffman, Seth Rogen, Lucy Liu, David Cross, James Hong, Jackie Chan, Jean-Claude Van Damme, and Michelle Yeoh.
The Departed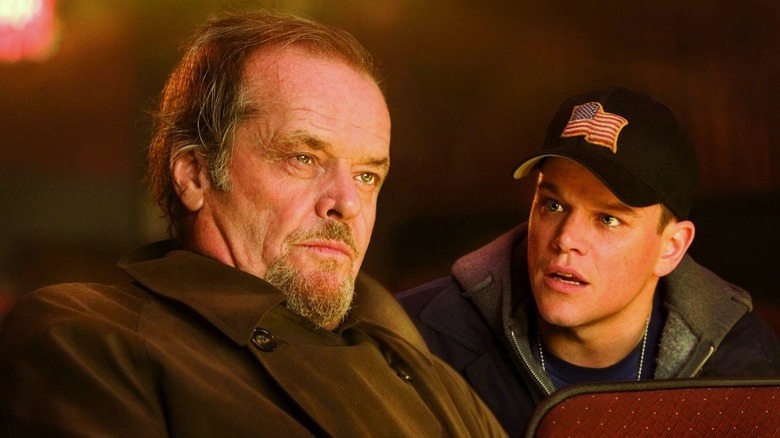 Warner Bros.
We all love to complain about remakes, especially when it's remakes of international films, but sometimes they add a fresh new perspective that adds to the original. Case in point, Martin Scorsese's "The Departed," which is a remake of the Hong Kong thriller "Infernal Affairs," and follows a cop and a criminal each risking their lives by acting as informants for each side of the law, both slowly consumed by their double lives and putting their lives in extreme risk. The film has a spectacular cast that includes Leonardo DiCaprio, Matt Damon, Jack Nicholson, Mark Wahlberg, Martin sheen, Vera Farmiga, and Anthony Anderson.
The film that finally gave Scorsese his Oscar for Best Director, "The Departed" is loosely based on the story of the real-life Winter Hill Gang, and it manages to put an inherently American spin on the original, focusing on the ways we deceive ourselves and also the ways we betray ourselves and others to get what we want. Scorsese's signature blend of humor, character drama and thrilling tension makes for a rather bleak movie, one that ends on a hilarious note that continues to be controversial to this day.
Starship Troopers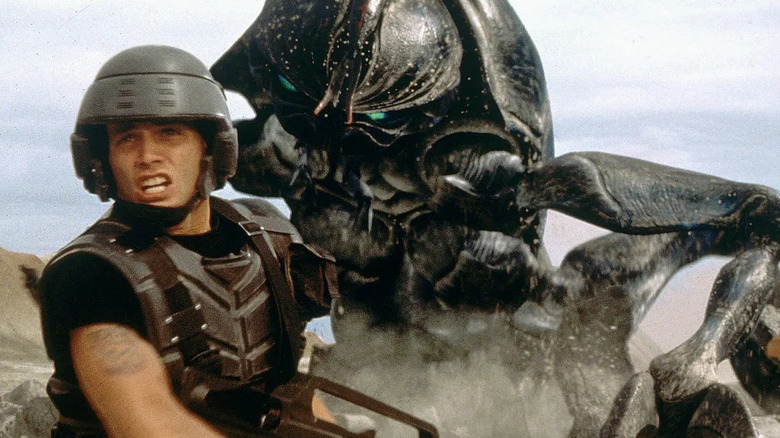 Sony Pictures Releasing
No one does satire like Paul Verhoeven, and there may be no satire as angry, biting, and misunderstood as "Starship Troopers." An extremely loose adaptation of Robert A. Heinlein's 1959 novel of the same name, the film follows a young soldier of a futuristic military who gets radicalized and rises through the ranks while engaged in an interstellar war between humanity and an insectoid alien species.
Where the original novel is infamously right-wing, militaristic, and nationalistic, Verhoeven turns it on its head by turning every single aspect of the film up to 11. The acting is ridiculously blank, the dialogue is wooden, the action is over-the-top, the framing of the alien monsters is straight out of cheesy sci-fi B-movies from the 1950s, and the nationalism and sense of propaganda is rampant. But that is exactly what makes this such a brilliant sci-fi film, and an even better satire. Verhoeven puts the macho and fascist politics of the source material front and center and exposes how ludicrously stupid they really are, making sure every scene feels bombastic and over-the-top, but also extremely poignant in how it really connects to our world. From imagery that could speak to current America, but also literally using SS uniforms and doing shot-for-shot recreations of propaganda films like "Triumph of the Will," Verhoeven was decades ahead of his time, but that just adds to the timeliness and timelessness of "Starship Troopers." Would you like to know more?
Rise of the Guardians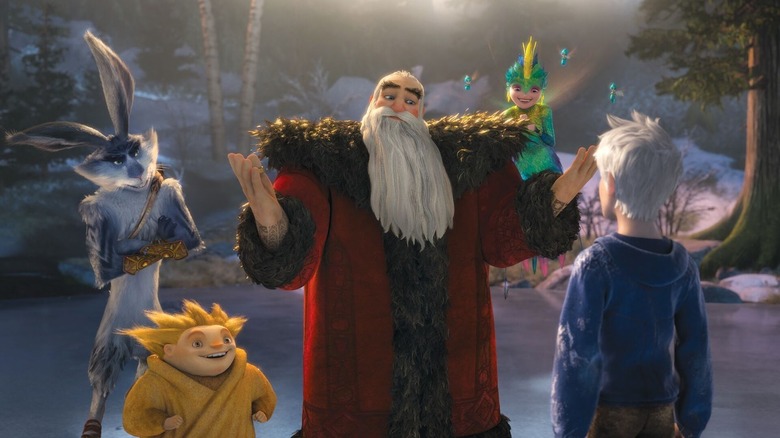 DreamWorks Animation
"Rise of the Guardians" is one of the best holiday movies not many people have seen, and what better way to spend this record-breaking hot summer than by watching a fantastic movie about the chilly winter? "Spider-Man: Into the Spider-Verse" co-director Peter Ramsey helms this adaptation of William Joyce's "Guardians" stories, which follows Santa Claus, the Easter Bunny, the Tooth Fairy, and the Sandman — collectively known as the Guardians — as they come together to ask the mischievous Jack Frost for help in fighting against Pitch Black.
The film has a stellar cast that feels like more than just stunt casting for big names, with Chris Pine infusing Jack Frost with humanity and regret, while Hugh Jackman brings a Ryan Reynolds-esque self-referential comedy to his very Aussie Easter Bunny, and Jude Law makes Pitch Black a creature straight out of your worst childhood nightmares. The film has a nice balance between all-ages fun, darker themes and subject matter, and exciting action with the kind of choreography you see in films like "Lord of the Rings." When paired with a fantastically grand score by Alexandre Desplat, "Rise of the Guardians" is a holiday adventure worth watching no matter the time of year.
Titanic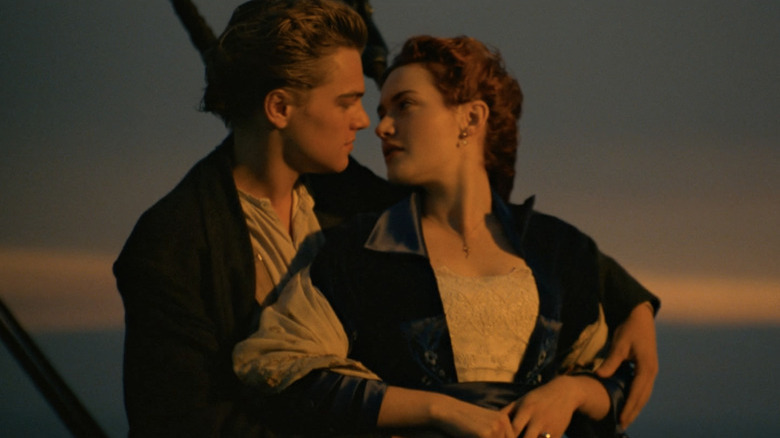 20th Century Studios
Do we really need to sell you on the idea that "Titanic" is good? Fine. As Bill Hader's Stefon would put it, this movie has everything: James Cameron, Leonardo DiCaprio at the height of his boyish romantic charms, Kate Winslet doing an American accent far worse than the one she did in "Mare of Easttown," beautiful gowns, a doomed romance, wealthy British jerks dying horrible deaths, a massive boat sinking to the bottom of the ocean, Kathy Bates as a badass, James Horner breaking all our collective hearts with his score, Victor Garber as the MVP, and an iconic song that almost didn't make it to the film.
Though it was considered a disaster at almost every step of production, there is a reason the film became a cultural phenomenon. James Cameron manages to turn a tragic historical event into his masterpiece, a film that is as good at being a heartfelt romance as it is at being an exhilarating and terrifying disaster movie. There is no subtlety, no minimalism here, but a master of his craft playing on the biggest canvas he could build, telling an intimate story amidst a huge backdrop. More than two decades later, "Titanic" remains as engrossing as it was when it first was released in theaters.
Movies and TV shows leaving Netflix in August 2022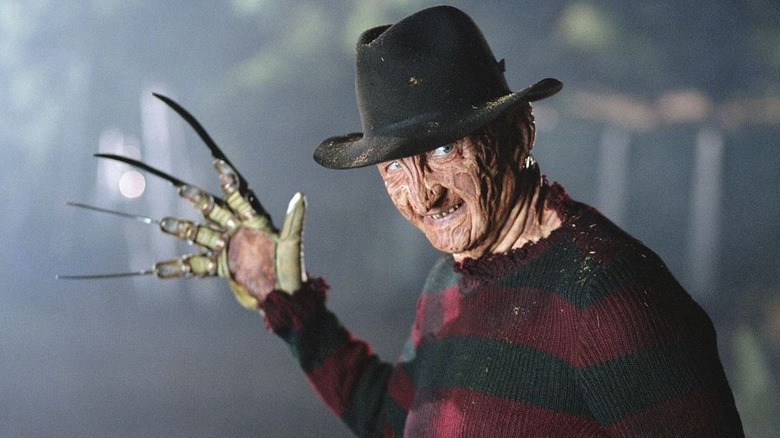 New Line Cinema
Leaving 8/4/22
They've Gotta Have Us: Season 1
Leaving 8/5/22
Leaving 8/7/22
Leaving 8/9/22
Leaving 8/10/22
Leaving 8/15/22
Leaving 8/20/22
The Conjuring
Leaving 8/23/22
Young & Hungry: Seasons 1-5
Leaving 8/24/22
The November Man
Wheel of Fortune: Season 35-37
Leaving 8/25/22
Leaving 8/27/22
Leaving 8/30/22
In the Line of Fire
Leaving 8/31/22
A Nightmare on Elm Street
A Nightmare on Elm Street
A Very Harold & Kumar Christmas
Agatha Christie's Crooked House
Anchorman: The Legend of Ron Burgundy
Cliffhanger
The Dark Knight Rises
The Departed
GoodFellas
Grown Ups
Halloween
Just Like Heaven
Kung Fu Panda 2
Major Dad: Seasons 1-4
Mission: Impossible – Ghost Protocol
Mission: Impossible
Mission: Impossible II
Premonition
Public Enemies
Rise of the Guardians
Soul Surfer
Starship Troopers
Titanic
We Are Marshall
Wyatt Earp