Why Titanic Almost Left Out Celine Dion's 'My Heart Will Go On' Completely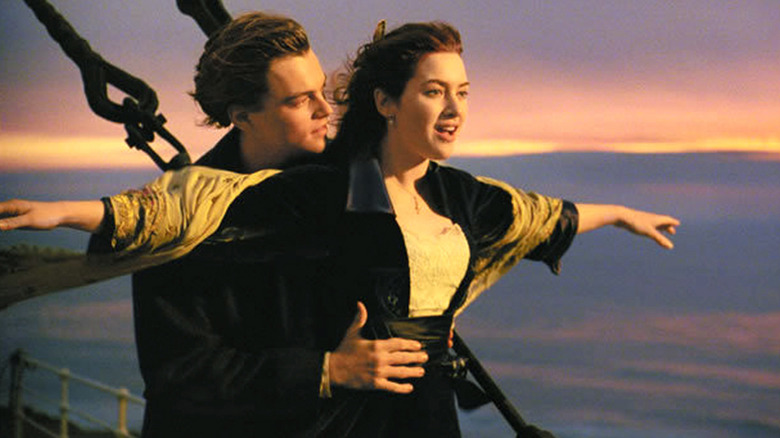 Twentieth Century Fox
The sentimental end credits song "My Heart Will Go On" played a huge role in cementing "Titanic" in pop culture history. Composed by James Horner with lyrics by Will Jennings, Celine Dion's powerful love anthem became one of the best-selling singles of all time, and it's regarded as one of the greatest movie songs ever made. But it almost wasn't in the film.  
In an interview on "Watch What Happens Live With Andy Cohen," Dion confesses that she initially hated the song and did not want to record it, "It didn't appeal to me. I was probably very tired that day. I don't know, very tired." According to Billboard's oral history of the song, Dion revealed, "I was mad! I don't feel good. I had belly pains. My girly days are starting to happen." She was also hesitant to perform for another film soundtrack because she had just released "Because You Loved Me" for "Up Close & Personal" and "Beauty and the Beast" for Disney. 
Much to her chagrin, Dion's husband and manager René Angélil arranged for her to record a demo, which was completed in one take and left the entire room weeping. But even with this incredible demo (which ended up as the final recording), the most important person behind "Titanic" did not want to end his film with a pop song. 
Writer and director James Cameron was completely against the idea, fearing that it would be too cheesy or commercialized. "My movie is big enough, I don't need something bigger, I don't need any singer," Billboard reported him saying. Cameron also felt it would be inappropriate to place at the end of a tragic historical drama, asking, "Would you put a song at the end of 'Schindler's List'?" But he was also facing pressure from the studio to find another marketing tool, and a Celine Dion ballad would boost soundtrack sales.
Cameron was moved by Dion's performance. "He felt like it gave a resonance to the rest of the movie," said "My Heart Will Go On" co-producer Simon Franglen. Actor Billy Zane recalled that when the song played during the premiere:
"People were reduced to jelly. The most stoic and stalwart pillars of the industry ... they were beside themselves. When she hits the high note in 'Near, far, wherever you are' — bam! The floodgates open." 
What is it about "My Heart Will Go On" that touches audiences so much?  
A song that will go on and on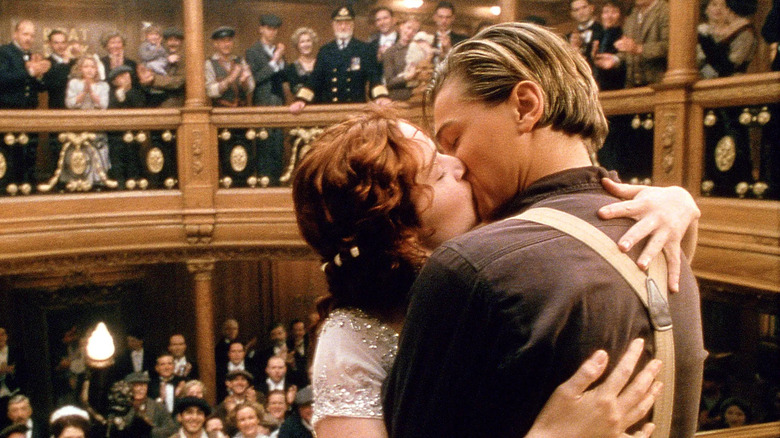 Twentieth Century Fox
The simple answer is, of course, Celine Dion's incredible voice. But it's also the way the song is written, which Jennings describes in Billboard as being "from the point of view of a person of a great age looking back so many years." Celine Dion's song perfectly captures the film's themes of memories, true love, and loss. The lyrics communicate Rose's love for Jack, which might be brief, but it's a love that's as deep as the ocean and will remain in Rose's heart for a lifetime.
Dion opens the song with soft whispers and builds up to a soaring ending that features "one of the most glorious key changes in recorded music history," as noted by Vulture. The singer's voice skyrockets in the final verse, projecting Rose's dedication to Jack and determination to fulfill his promise. 
In the final scene of "Titanic," the camera moves past vintage photographs of Rose riding a horse with a roller coaster in the background, just like she and Jack talked about, as well as her piloting an airplane, and a glamour shot that feels straight out of classic Hollywood. She survived and lived her life to the fullest, despite the loss of her great love. "My Heart Will Go On" provides an uplifting message about continuing life after tragedy. 
It's difficult to imagine "Titanic" without this propulsive ballad. Composer James Horner explained that a song, instead of just an orchestra reprise, would leave more of a lasting impression on the audience (via Yahoo!): 
"When you see the last scene of the movie, my job is to keep the audience in their seats and not let them off the hook. It's my personal belief I should never let anyone put their coats on. They have to be as in it as they can be." 
Producer Jon Landau agrees, telling Billboard, "The movie had a punch ­[without the song]. What it did not have was something you could take home with you."
Horner ties everything together by using instrumental motifs of "My Heart Will Go On" throughout key moments of Jack and Rose's heart-wrenching love story. Some critics argue the song is too saccharine and over-the-top, perhaps like the film itself. The song certainly leans into the melodramatic genre elements of Cameron's sweeping epic, but that is part of the film's classic Hollywood-esque charm. However you feel about "My Heart Will Go On," there's no denying that it left an indelible mark on popular culture.