There's A Matchbox Cars Movie In The Works, Because Why Not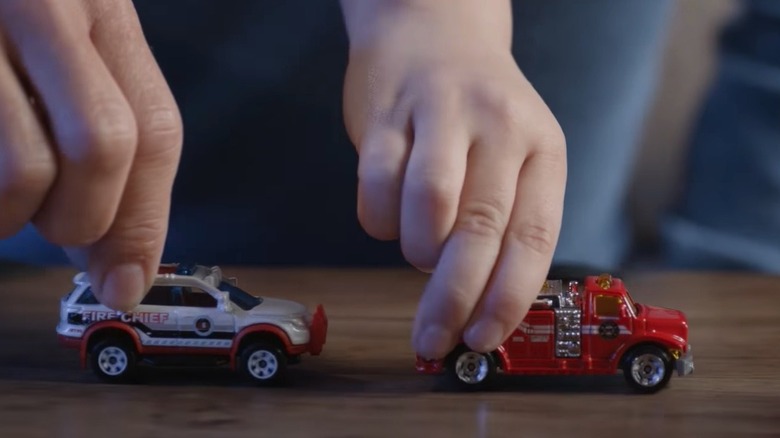 Mattel
There is a Matchbox car movie on the way from Mattel Films and Skydance Media, according to Variety. Do not confuse this upcoming tiny toy car movie with the other upcoming tiny toy car movie about Hot Wheels, which is also a Mattel brand. Feel free to take a second to let your eyes roll back down from the top of your skull. 
Though it's very likely that you have played with Matchbox cars, here's a little background. These tiny die-cast toys were created in 1953, and were small enough to fit into a matchbox. They were first owned by Lesney Products, and Mattel bought them in 1997. There are other vehicles besides cars now, with playsets and different sized products as well.
Mattel isn't playing around when it comes to making their products into films, with the site mentioning other properties including the aforementioned Hot Wheels, American Girl, Barney, Magic 8 Ball, Major Matt Mason, Masters of the Universe, Polly Pocket, Rock 'Em Sock 'Em Robots, Uno, View-Master and more. Oh, and then there's the upcoming "Barbie" movie starring Margot Robbie and Ryan Gosling.
This all sounds very silly, of course, but there is at least one interesting thing to note here. It's the screenwriter.
Vroom vroom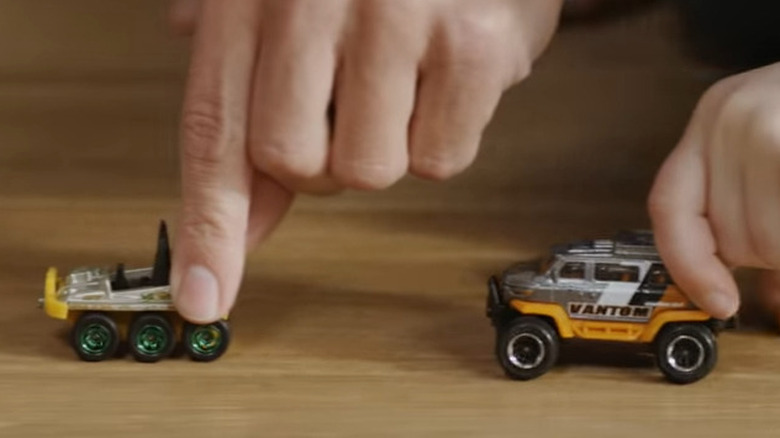 Mattel
David Coggeshall, who wrote "The Haunting in Connecticut 2: Ghosts of Georgia," "Scream: The TV Series," the upcoming "Orphan: First Kill" and "Demon House," is writing the Matchbox movie. Could this film about teensy metal cars have a horror element? What Coggeshall has done in the past doesn't mean it will continue to be so in all his future movies, of course, but it's certainly something to note. Do the cars have little people trapped inside of them? Are they haunted? Do they steal your soul and drive off with it into your attic where the giant mice will try to devour it? I admit I would totally watch something like that. 
While the first words that pop into my head every time I hear about another film based on a toy line are "cash grab," it's possible that this could work. If you have a fun story, a brand is just something to wrap around it so it gets noticed. Would you not watch a movie about tiny, haunted cars? Please note, this is complete speculation on my part, based on the screenwriter, but it does bring up a point; any story can work if it's well-written and fun. 
There is no actual info about the plot or any cast members for the film yet. 
I complain as much as the rest of the world about toy brand narratives, but there have been some really enjoyable ones. I loved "The LEGO Movie," and even the brand mashing of "Star Wars" and "LEGO" has been a blast to watch. The "My Little Pony" series was delightful. I'm very excited for the "Barbie" movie, and all I've seen are pictures. It's probably more the sheer volume of upcoming toy-based films that feels so ... corporate, I guess.  
Okay, cars, sure ... but an Uno movie?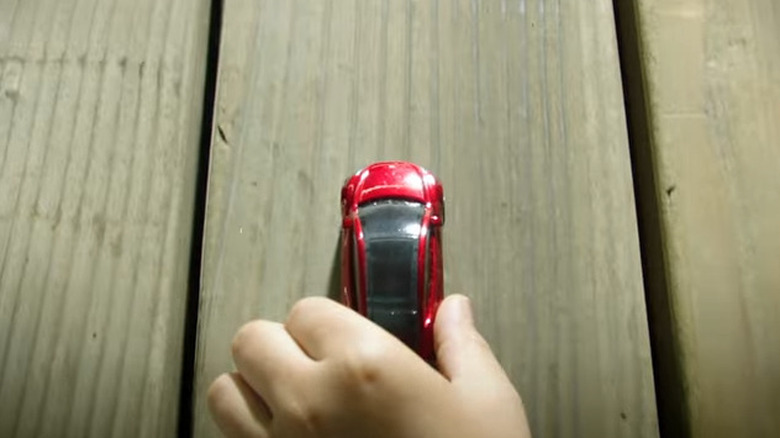 Mattel
The Matchbox film will be overseen by VP Elizabeth Bassin and creative executive Andrew Scannell for Mattel Films. David Ellison, Dana Goldberg, Don Granger, and Aimee Rivera will oversee for Skydance. Granger said of the project in a statement:
"We are thrilled to be working with Robbie Brenner and her amazing creative team at Mattel. Pairing Skydance's unique brand of premium, elevated action-adventure entertainment with the incredible legacy of the Matchbox brand is a fantastic opportunity. There is a shared experience for everyone who has played with a Matchbox vehicle or playset, where they create their own inventive action sequence and we're excited to craft a worldwide adventure film worthy of such imagination."
Other people created "their own inventive action sequence?" They didn't just throw them at their siblings and get grounded for it? (Not that I did that. No one call my parents.) 
Who knows? Maybe it will be fun to see these little cars in a film. I think it's just the idea of every product we've ever loved or played with being given the big screen treatment that causes that eye-rolling. In the meantime, brace yourself for a toy line that's becoming a movie, that will probably release a toy line for the movie about the toy line, and in 30 years, we might get a movie about that toy line.