Ferrari: Everything We Know So Far About The Apple TV+ Series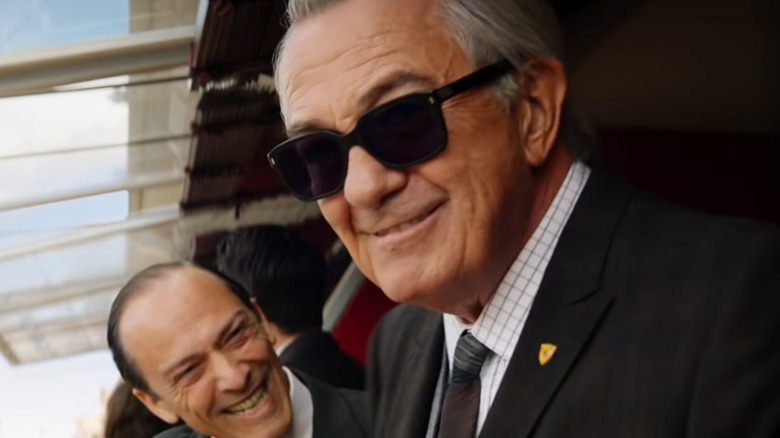 20th Century Fox
We may receive a commission on purchases made from links.
There are some cars that just scream, "I'm successful." You've got your Lamborghinis, your Jaguars, and your Teslas, but the one that has always sounded super fancy to me as someone who isn't car-savvy is the Ferrari. We've seen a fictional version of entrepreneur Enzo Ferrari in the 2019 film "Ford vs. Ferrari," and in the 2003 Italian biopic "Ferrari." Now we're getting another version of his life in the upcoming Apple TV+ series "Ferrari," according to Variety.  
The new Apple project has gotten a straight-to-series order. It will examine the fascinating life of the race car driver who ended up creating a luxury brand, his tragic backstory, and the wild company upheaval called "the great walkout" he experienced in 1961.
In "Ford vs. Ferrari," Ferrari was played by Remo Girone (pictured above), with Sergio Castellitto playing the role in the Italian biopic. His story will also be told in an upcoming film starring Adam Driver from director Michael Mann, with Brazilian actor Gabriel Leone playing one of his lead drivers, Alfonso De Portago, according to Deadline.
What we know about the cast and crew of Ferrari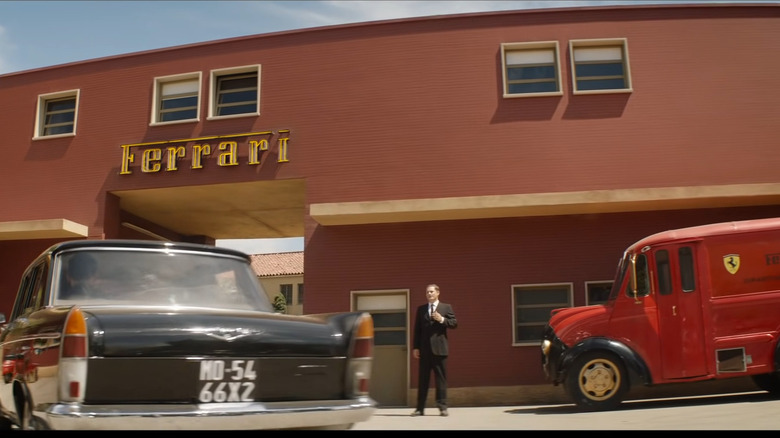 20th Century Fox
The upcoming series "Ferrari" comes to us from writer Steven Knight, who is known for creating the series "Peaky Blinders" and "See," which airs on Apple TV+, among other projects. It's based on the biography titled "Ferrari Rex" by Luca Dal Monte and published by Giorgio Nada Editore and by Giunti. It's currently listed on Amazon in its Italian version only.
Knight will also serve as an executive producer on "Ferrari," along with Lorenzo Mieli, Nicola Guiliano, Paolo Sorrentino, Giulio Marantonio, and Lorenzo De Maio. Stefano Sollima will direct and executive produce as well. Author Dal Monte will act as historical consultant for the series. "Ferrari" is produced by Lorenzo Mieli for The Apartment Pictures, in co-production with Nicola Giuliano for Indigo Film and Fremantle. 
Of the series, Knight said:
"I am thrilled to be telling such an evocative story about this legendary man and his iconic brand. Enzo Ferrari's utterly extraordinary life was defined by his dramatic personal and professional journey, and 'Ferrari' is a celebration of an incredibly complex and fascinating human being."
What we think Ferrari is about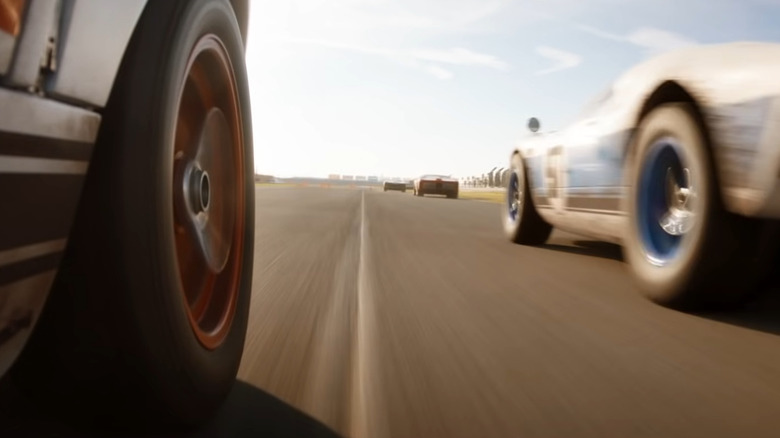 20th Century Fox
According to Variety, the show will center on Enzo Ferrari, who began his career as a test driver, then a race car driver, then created the Ferrari brand and racing team.
"Ferrari" will look at the impact of the death of his son Dino at 24, and how he managed to rebuild his company. I would be surprised if the film doesn't also discuss his relationship with Benito Mussolini's fascist government, and how his factory was made to build for the regime during World War II. 
Director Stefano Sollima said of the series:
"As an Italian I feel honored to get to tell this story of Enzo Ferrari, a shining example of Italian excellence. Through his relationship with Ferrari Spring Team, the five drivers Enzo 'adopted' in his scuderia after the loss of his firstborn son, we will explore the unique qualities, the great genius and the dark obsession that turned this man into a legend."
There is no information yet as to when the series will shoot or premiere, but we'll keep you updated as information is released for "Ferrari."