Why Jason Momoa's Apple TV+ Series See Is Ending With Season 3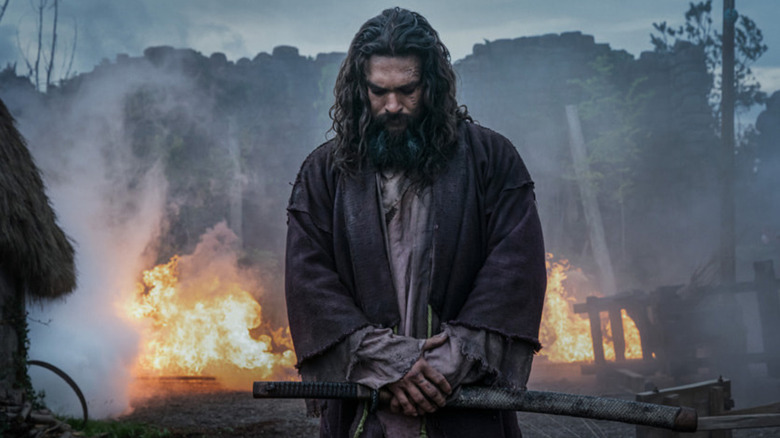 Apple
Looks like we won't be seeing any more of "See" in the future. Ha, get it? It's a play on the title.
Well, anyways, the upcoming third season of the Apple TV+ series "See" has been confirmed to be its last. The news came on the heels of the release of a new trailer for the season showcasing Jason Momoa's Voss as he deals with what final plans the sinister Trivantians have lined up for him and his village. It sounds and looks pretty intense, so fingers crossed that this upcoming conclusion lives up to the hype.
Apple TV+ has not given a reason as to why "See" will be ending with season 3, but it's possible that a three-season arc was the plan all along. Showrunner Jonathan Tropper wrote on Instagram in November 2021 that they had "shot [their] last shot" before moving the show into post-production. However, it's still unclear whether he meant the third season or the series as a whole.
While the exact reason why "See" will be ending at three seasons is still unknown, there are a few clues that we can draw a potential explanation from. However, it might not make fans of the show all that happy.
Was it good enough to keep around?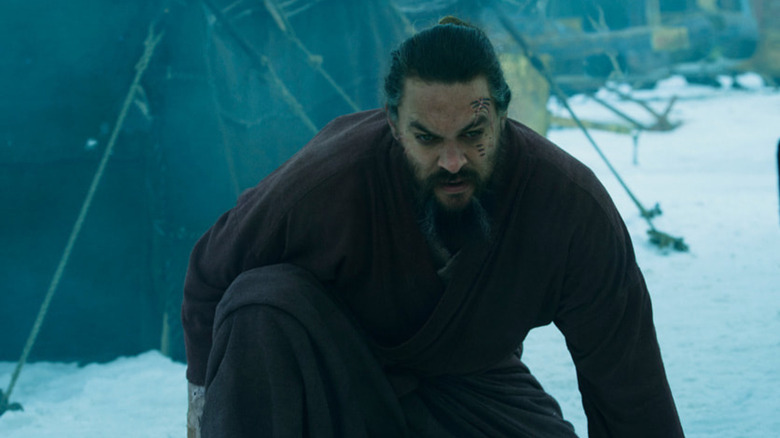 Apple
So yeah, just laying that out there right now. While the show did bring in some high ratings for Apple TV+, critics weren't that impressed by "See" when it first premiered in 2019. The mediocre reviews are probably why the first and second seasons have such a steep rating increase on Rotten Tomatoes — while the second season has an 83% approval rating, the aggregate only recorded six reviews, a sharp decline from the 52 reviews processed for its first season.
The fact that exact ratings were never given for the show, despite Apple TV+ claiming it to be its most-watched returning drama as of September 2021, also bodes poorly. Streamers often don't provide public viewership data for their original library, which isn't a bad thing per se, but the claim isn't nearly as impressive if it comes without any evidence. While I don't doubt there are fans of the show, there might not have been enough to justify keeping it around much longer, considering it's a high-budget show with a big-name star.
However, until Apple TV+ comes out and says that "See" ended at three seasons for a specific reason, the truth will not be known. That being said, it's still fun to speculate. The third and final season of "See" premieres on August 26, 2022.