Michael Mann's Ferrari, Two Decades In The Making, Loads Up Its Cast With Adam Driver, Penélope Cruz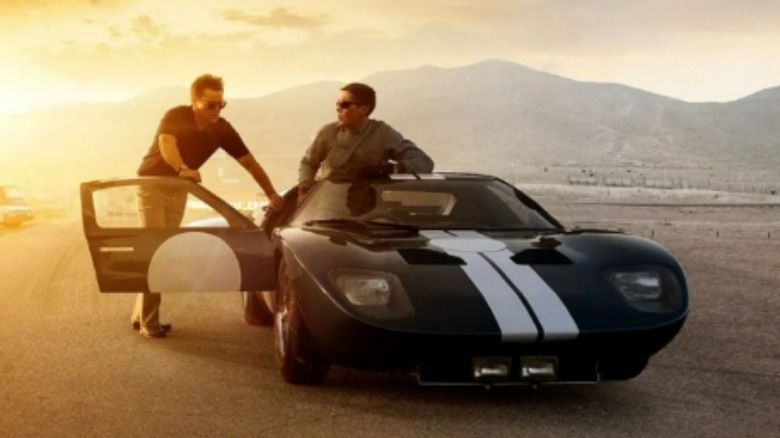 20th Century Studios
Never count out director Michael Mann. It's been seven long years since his last feature film, "Blackhat," but the acclaimed filmmaker is making his grand return on the small screen with HBO Max's "Tokyo Vice," of which he directed the first episode. Mann fans (you know, the kind who would ardently follow a Twitter account called "Michael Mann Facts") also know that the director has long attempted to get an Enzo Ferrari biopic off the ground, based on the life of the groundbreaking racecar driver. The project has languished in various stages of development for decades at this point, seemingly killed for good when James Mangold boarded one iteration of the project and went on to direct 2019's "Ford v Ferrari" starring Christian Bale and Matt Damon (for which Mann is credited as an executive producer). Mann's film shares some overlap with that subject material, but many have wondered about how his unique approach to Enzo Ferrari's life would come together — if at all.
Today, we've received our most exciting and most concrete update yet. Fans can rest assured that Mann's "Ferrari" is still on its way to becoming a reality, thanks to the additions of some big-name actors to the cast and a new domestic distribution deal to go along with it. First, Deadline brings the news that Adam Driver, Penélope Cruz, and Shailene Woodley have all joined the production. We previously reported that Hugh Jackman would star in this film (who, in turn, actually would've replaced Christian Bale, ironically enough), but Driver has since taken his place as Enzo Ferrari. Cruz, who most recently put on a fantastic performance in "Parallel Mothers," is attached to play Ferrari's wife Laura, while Woodley will play a mistress named Lina Lardi. Deadline reports that production in Italy is set to begin in May. Mann had this to say about the casting:
"Being able to have these wonderfully talented artists, actors Adam Driver, Penélope Cruz, and Shailene Woodley, bring to life these unique characters on location in Modena and the Emilia-Romagna is a vision fulfilled."
Michael Mann's Ferrari (The Movie. We Don't Know What Kind of Car He Owns)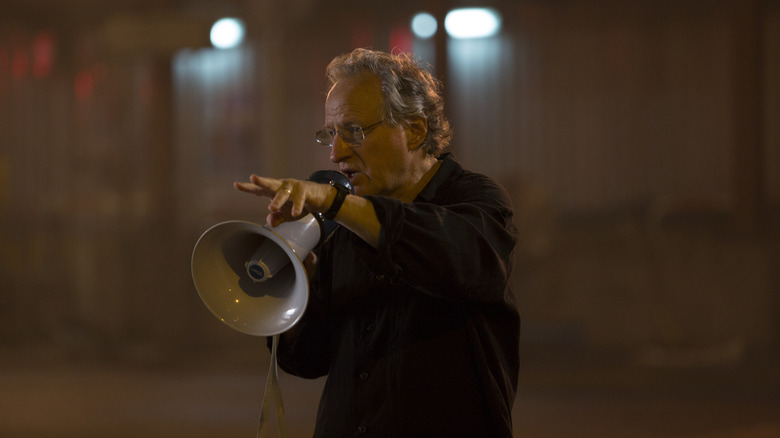 Universal Pictures
Look, is anyone else wondering if Michael Mann is a huge admirer of "The Fault in Our Stars"? First, the director paired up with Ansel Elgort for "Tokyo Vice" and now he's bringing along Shailene Woodley for "Ferrari." We can't help but wonder who might be next: Willem Dafoe? Laura Dern? In addition to the casting news, the original report also reveals that STX, which is already handling international distribution, has also picked up the domestic rights to the film in a new deal with Michael Mann.
Deadline describes the plot of "Ferrari" as:
"...set during the summer of 1957. Ex-racecar driver, Ferrari, is in crisis. Bankruptcy stalks the company he and his wife, Laura, built from nothing ten years earlier. Their tempestuous marriage struggles with the mourning for one son and the acknowledgement of another. He decides to counter his losses by rolling the dice on one race — 1,000 miles across Italy, the iconic Mille Miglia."
Mann will direct "Ferrari" from a script by himself and the late writer Troy Kennedy-Martin (the original 1969 "The Italian Job"), based on a book from author Brock Yates titled "Enzo Ferrari — The Man and the Machine." "Ferrari" doesn't have a release date just yet, but Mann's "Tokyo Vice" premieres on HBO Max in April of 2022.