Hugh Jackman May Replace Christian Bale In Michael Mann's 'Ferrari'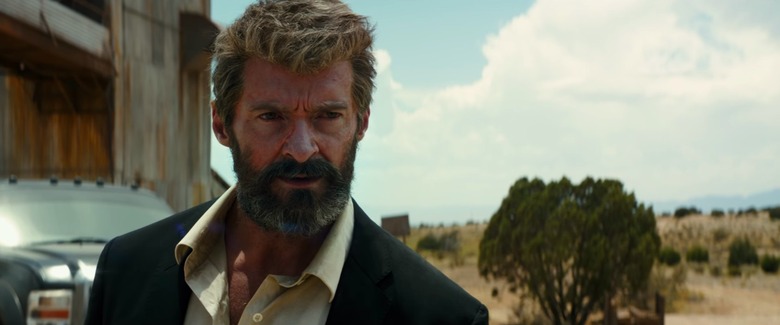 Following a huge weekend at the box-office with Logan, Hugh Jackman is in talks for the lead role in Michael Mann's Enzo Ferrari biopic. The actor would replace Christian Bale, who exited Ferrari a year ago over weight gain concerns. If a deal is struck, then Jackman will get to work with actress Noomi Rapace (The Drop) on Mann's film.
Below, learn more about the Hugh Jackman Ferrari movie.
Deadline reports there have been some discussions about Jackman starring in the film for a few months now, but those talks have recently grown more serious. While Mann was initially working towards 2016 start date, production got pushed back and may get started next summer with Jackman possibly in the lead role.
The Logan star joins a group of great actors, including Robert De Niro, attracted to playing the founder of Ferrari. Back in 2004, Al Pacino was set to play the driver and businessman for director Sydney Pollack, but that iteration of Ferrari never came to fruition before Pollack's passing in 2008. The biopic, based on Brock Yates' book "Enzo Ferrari: The Man, the Cars, the Races," is now Mann's combination of two scripts written by Troy Kennedy Martin (The Italian Job) and David Rayfield (Out of Africa).
According to Deadline, Mann focuses heavily on the relationship between Ferrari and his estranged wife Laura, who were legally married until her death in 1978. The story takes place in 1957, which is a year after their 24-year-old son, Alfredo, died from muscular dystrophy. It was also the year of the tragic Mille Miglia race. When Alfonso de Portago's 4.0-litre Ferrari 335S blew a tire, the crash killed him, his co-driver, and nine spectators, including five children. Enzo Ferrari got charged with manslaughter, but the prosecution was dismissed in 1961. In '57, he faced failure and death along with all of his success.
For a long time, Mann has been interested in Ferrari's story. At one point, he was going to direct another project, Go Like Hell, about Ferrari and his rivalry with Henry Ford II, based on A.J. Baime's "Go Like Hell: Ford, Ferrari, and Their Battle for Speed and Glory at Le Mans." In 2008, he even directed a Ferrari commercial, which was two years after he had Sonny and Crocket cruising around in one of their beautiful cars in Miami Vice. Let's hope he can get Jackman behind the wheel of one next summer because Ferrari could be a great, dramatic role for the actor. Whenever he plays ambitious, obsessive, or extremely flawed characters, we tend to see his best work.
Here's a description of Yates' book, which gives a minuscule idea of Ferrari's journey:
To his legion of admirers, Italian auto titan Enzo Ferrari (1898-1988) was a genius who personally created marvelous cars of advanced design. But as Car and Driver columnist Yates points out in this captivating, demythologizing biography, none of Ferrari's racing cars "was a glittering example of daring technology," and he had almost no hand in the making of the later road cars that bore his name. Revealed as a hot-tempered megalomaniac given to loud belching and countless amorous conquests, Ferrari fathered an illegitimate child and led a shadowy second life as a respite from the "simmering hatred" of his marriage. He portrayed himself as a loyal "motorized knight-errant," defending Italy's national honor, but in Yates's esimate he was interested solely in winning races and sometimes pushed his drivers to dangerous extremes. Yates deftly records the carnage of major races, business wheeling and dealing, and the political dimensions of motor racing from the pre-WW II Rome-Berlin Axis to today's ribbon-waving nationalism.