Regé-Jean Page Is Totally Cool With His Bridgerton Role Being Recast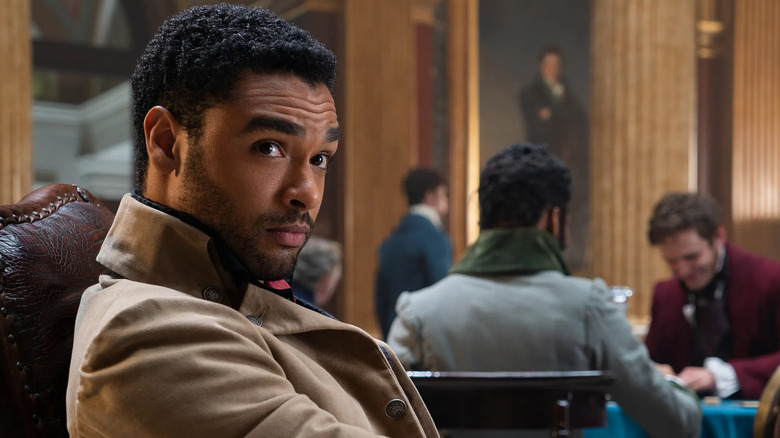 Netflix
Maybe it was his suave demeanor, his meticulously sculpted facial hair, or the fact that he was playing a Regency-era bad boy with ridiculous levels of self-assured charm. Maybe it was the pandemic-caused isolation and our need to rally around something that everyone could get behind. Maybe it was the string-quartet rendition of Billie Eilish's "bad guy" playing in the background. Maybe it was Maybelline. Whatever you consider the cause, the fact of the matter is the entire world seemed to fall in love with Regé-Jean Page's portrayal of The Duke of Hastings all at once. So when Netflix announced that the raging success of "Bridgerton" had indeed guaranteed a season 2, it was a real blow to learn that its return would not include the handsome duke at the center of the initial love story. How could life (i.e "Bridgerton") possibly go on without him?!
Just kidding, it was pretty easy actually. Honestly, it made a lot of sense given the nature of the series is to shift the focus of each and every season to a completely new love story. The second season of "Bridgerton" came and went, no Simon Bassett in sight, and even found another star in Simone Ashley, who more than filled the void by dazzling the audience as one half of a new couple. It's almost like there's no reason to think about the Duke at all.
Alas, with season 3 on the horizon and Regé-Jean Page doing press for his upcoming action-packed turn in "The Gray Man," he inevitably has to provide an answer to the question still hanging on people's lips: is there any chance that Simon Basset, The Duke of Hastings, will reappear in "Bridgerton"?
The Duke could return, but Regé-Jean Page won't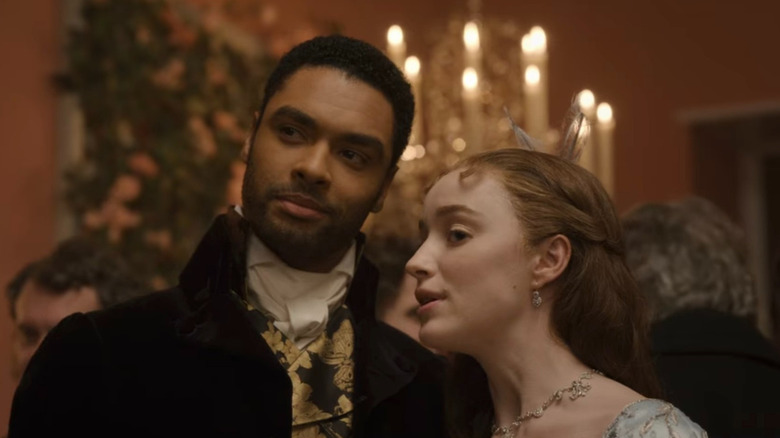 Netflix
For the most part, Regé-Jean Page's answer remains the same. When his departure from the series was first announced he stressed that he always knew he was signing on for a one-season arc. The Simon and Daphne love story was the heart of the first season just as it was the first novel in Julia Quinn's book series. Simon went through his big transformation and ends the story happily married — for Page, this still marks the end of his story, so he has no intention of returning.
At the premiere of his upcoming espionage thriller, the question changed. Page was instead asked if he would have qualms with the series recasting Simon going forward. The actor told Variety: "They're free to do as they like." But he also seemed doubtful that recasting would be the next move, considering Shonda Rhimes has always backed his decision to leave the show.
"Shonda [Rhimes, executive producer on 'Bridgerton,'] and I had a wonderful conversation at the end of Season 1. We were quite happy with how we stuck the landing on that one.
"Bridgerton" has certainly dabbled in recasting before, but under very different circumstances. For the upcoming third season, Hannah Dodd has taken over the role of Francesca Bridgerton from Ruby Stokes — but Francesca has only played a minor role thus far, with the promise of her own love story being the focus of a future season. It's totally possible that fans won't even notice that Francesca has a different face: she's been absent from the majority of the first two season. Meanwhile, Simon was the face of the show for most of its first season, so people might not react as mildly to big news about someone new stepping into the role. Especially considering Simon's already had his spotlight story arc.
Leave Simon's happily ever after alone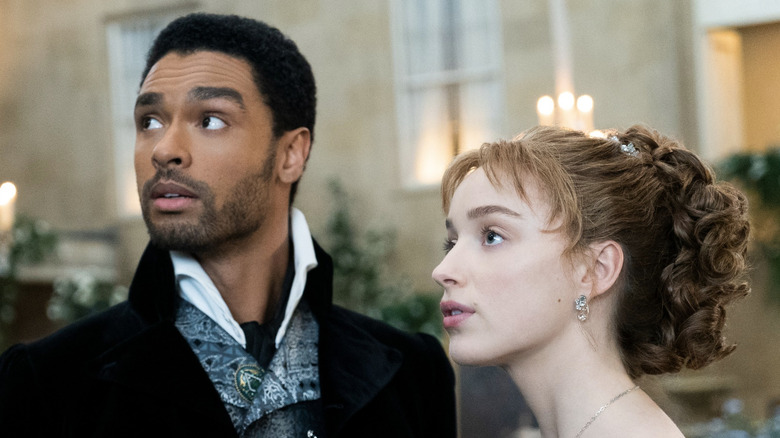 Netflix
Not only did Simon and Daphne already live out their tumultuous love tale to its natural happily ever after, Simon went through a whole season-long redemptive arc. During the same interview, Page made a point of saying that he and Rhimes were satisfied with Simon's ending and wouldn't want to alter it. Hilariously, he argued that it was so good at rehabilitating Simon that people have completely forgotten how much was wrong with him.
"We did so well on that redemptive arc that people forget that Simon was kind of horrific. He was the best example of a Regency f***boy that any of us had come across. And so, because we came around full circle so well, because we stuck that landing, you're left with this great feeling. You really do have to be brave about ending stories like that."
Sure it's a little weird for Daphne to keep hanging around while brushing off the absence of her husband and son, but I'm pretty sure we can suspend our disbelief enough to pretend Simon's just really busy with his Dukely duties. Anyway, "Bridgerton" has so many characters and ongoing plot threads that there's hardly time left to check in with the dramas of the Basset family. Ahem, all that being said, if Regé-Jean Page ever changes his mind and decides to pop in for an episode or two in the future, I will immediately revoke said statements.
Page in the Gray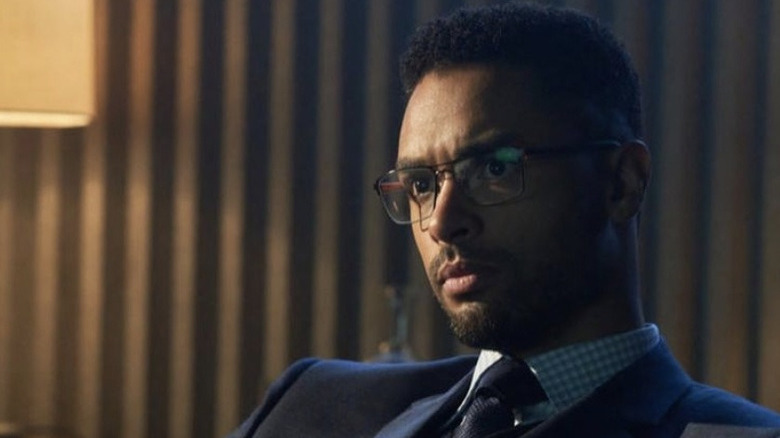 Netflix
As for those still dying to see Page onscreen, he stars in Netflix's "The Gray Man," alongside an all-star cast including Ryan Gosling, Chris Evans, and Ana de Armas. But judging by the early reactions to his role in the film (described in our /Film review as "surprisingly charmless") you might want to just revisit season 1 of "Bridgerton" instead.
"The Gray Man" begins a limited theatrical engagement on Friday, July 15 2022, then debuts on Netflix on July 22, 2022.