Bridgerton Will Run At Least Eight Seasons, If Shonda Rhimes Has Her Way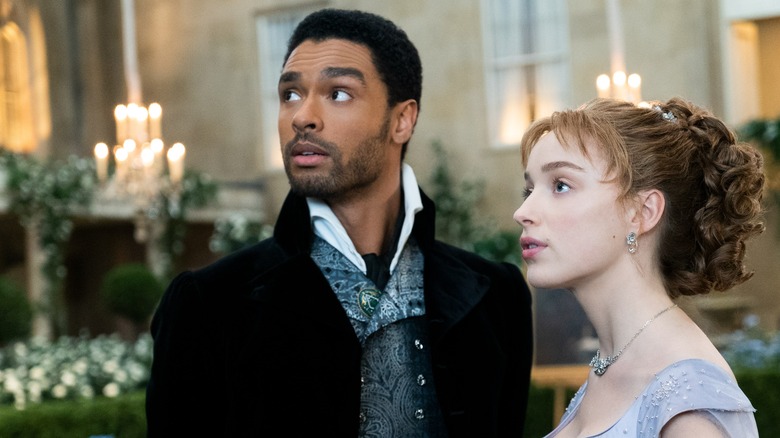 Netflix
"Bridgerton" will run at least eight seasons, if series creator Shonda Rhimes has her way.
And also my way, because I could watch those hot people wear ridiculous clothes and bone down to string versions of pop songs for what feels like the rest of my life. And I'd like Shonda to put that to the test. If you missed out on all of the ruckus about "Bridgerton," which involved Kim Kardashian posting multiple Instagram stories about her obsession with the show or you've simply forgotten about it because you've been stuck in a "Squid Game" time loop, it debuted on Netflix in December 2020 and it was an immediate hit. Obviously 2020 was an especially rough year, and I'd wager December was especially difficult considering how many people weren't able to celebrate the holidays with their loved ones due to COVID. So it turns out that a Shonda Rimes show set vaguely in Regency Era London with incredible costuming and a cast so hot it's dumb is just what the doctor ordered.
"Bridgerton" was almost immediately renewed for another season (which will pop up on Netflix sometime in 2022), and then Netflix just decided to tack on a third and forth season while they were at it. Recently, in an interview with Variety, Rimes pushed that "Bridgerton" timeline even further, candidly saying, "There are eight Bridgerton siblings, and as far as I'm concerned, there are eight 'Bridgerton' seasons. And maybe more."
Eight Season And Beyond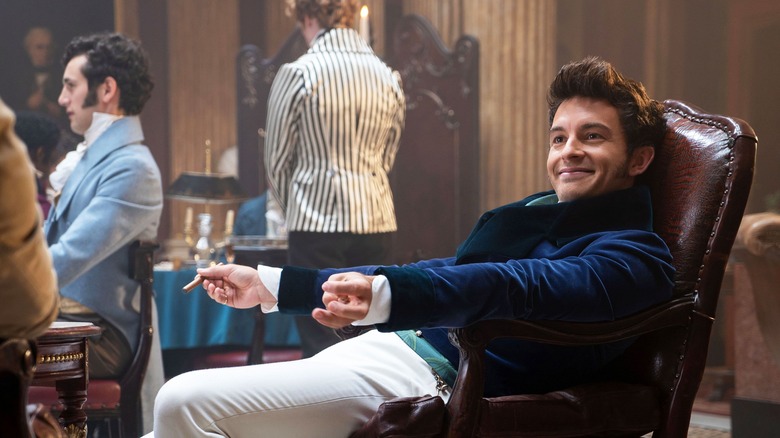 Netflix
If you're not familiar with the "Bridgerton" novels the series is based on, that number might sound shocking, but it does make sense. Julia Quinn, the author of the series, wrote eight "Bridgerton" novels, one focused on every sibling in the Bridgerton family. Like the first season of the show, the first novel "The Duke and I" tells the story of Daphne Bridgerton (played by the coquettish Phoebe Dynevor) and her complicated romance with the duke Simon Basset (played by the breakout star of "Bridgerton," the insanely good looking Regé-Jean Page). 
The second novel, "The Viscount Who Loved Me," focuses on Daphne's older brother Anthony (played by the rakish Jonathan Bailey). Besides the core eight books, Rimes herself is busy writing a prequel to the "Bridgerton" story that focuses on Queen Charlotte (played by the delightful Golda Rosheuvel), the real live wife of King George III. Charlotte doesn't appear in the original novels, but her character was crucial in the first season of the series. Of course, she's also working on "Inventing Anna," a fictionalized account of scammer Anna Delvey's rise and fall. She's a busy woman.
And if anyone could pull off eight seasons of historical romance, it would be Rimes. The first season of "Bridgerton" has that perfect cocktail mix of known genre conventions and mold breaking decisions. As Rimes explains: 
"What I loved was we were going to create this powerful, exciting, amazing romance ... And then for once in television, they were going to get to have their happily ever after versus — well, you know! In network television, you have to come up with 15 years of why a couple has to be apart."