Nathan Lane Holds An Emmys Record, But He Somehow Hasn't Won Yet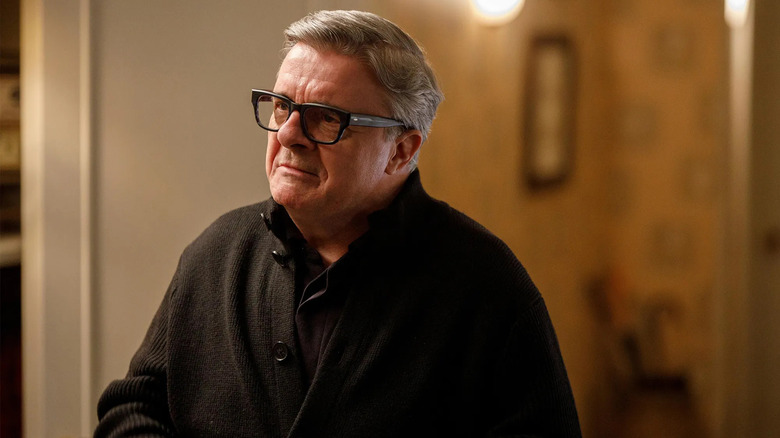 Hulu
Nathan Lane is one of the most beloved and revered comedic actors of our time — and he's secured himself a place in television history with the most nominations in history for the guest actor in a comedy category. However, the legend has yet to win once, a piece of trivia that seems totally wrong when you first hear it.
Lane told Vanity Fair that "it's a thrill just to be invited to the party and be in the conversation" when it comes to the nominations this year, as the actor was recognized for his guest role as Teddy Dimas on Hulu's "Only Murders in the Building." He added, "Seven nominations for the Primetime Emmy, which is ... you hope it doesn't turn into Susan Lucci."
Lucci was the star of the ABC soap opera "All My Children" throughout the series' run and was nominated for a whopping 19 Daytime Emmy awards before finally winning, just once, in 1999.
As for Lane, he has won two Daytime Emmys himself — one for "Timon & Pumbaa" in 1996 and another for "Teacher's Pet" in 2001 — but has yet to snag a Primetime accolade. In 1995, he was nominated for his guest role on "Frasier," followed by a 1998 nominated for an appearance on "Mad About You." In 2011 and 2014, he secured third and fifth nominations for a guest role on "Modern Family." Between those two, Lane was recognized for his guest drama work on "The Good Wife" in 2013.
Sharing the recognition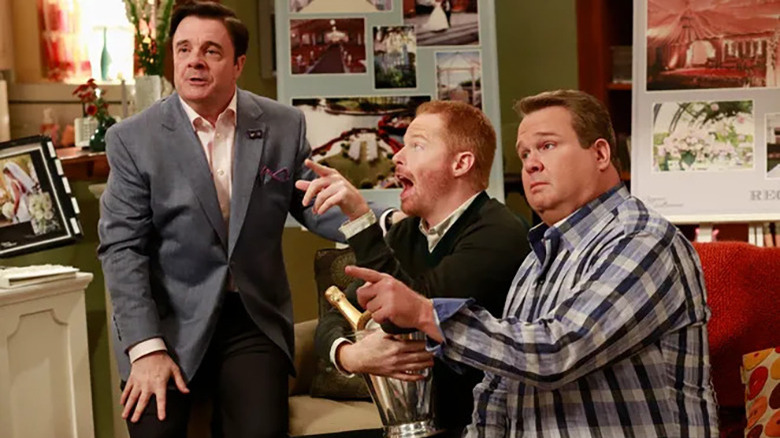 ABC
It's clear Lane is beyond deserving of a Primetime Emmy at this point in his nearly 50-year career — but on top of being an incredible actor worthy of awards praise, he's also a class act who seems to be a consummate scene partner. James Caverly, who played Lane's son in "Only Murders in the Building," was not nominated for his part, but Lane considers their work together to have been integral to his now award-nominated performance. He told Vanity Fair:
"The only disappointing thing about this is that James Caverly's name was not among the nominees, the young actor who played my son, because I just think he's such an extraordinary young actor and did such a beautiful job. I think of this nomination as for the both of us, since so much of what I had to do was about that particular relationship in the show."
Caverly would have been the first deaf actor to ever be honored in the category had he been nominated.