Every Netflix Exclusive Horror Movie Ranked Worst To Best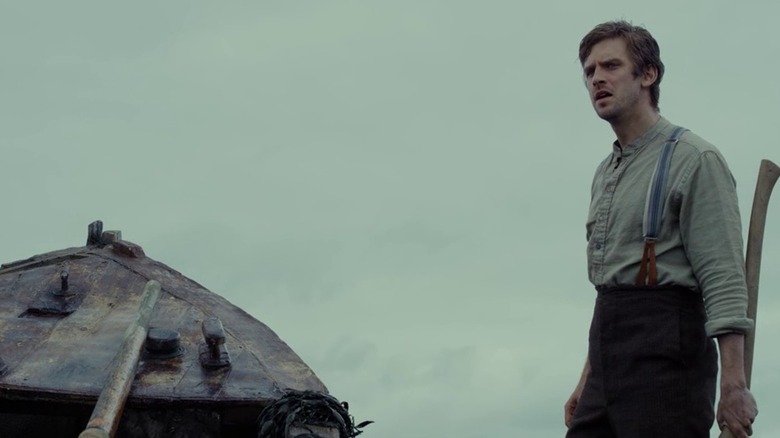 Netflix
There's trouble in paradise, yet Netflix remains a prominent force when it comes to its breadth of content. Whether you have an appetite for an under-seen movie or are desperately searching for your next weekend TV show binge, the streaming platform has something for every mood. The lineup may do a switcheroo from month to month, but you can be sure their originals are worth at least a one-time viewing.
Admittedly, Netflix Originals can be hit or miss, much like the content of any other streaming giant. We took the liberty of diving into the horror section, namely films explicitly labeled as horror or horror-adjacent categories (one film on this list was dubbed "slasher," for example). In total, we perused 36 titles and have ranked them worst to best and dissected them based on effective horror storytelling, visuals, character moments, and violence and gore. Some deserve a hard pass, while plenty others are so good we'll be talking about them for decades to come. Grab your popcorn, and let's dive in.
36. The Open House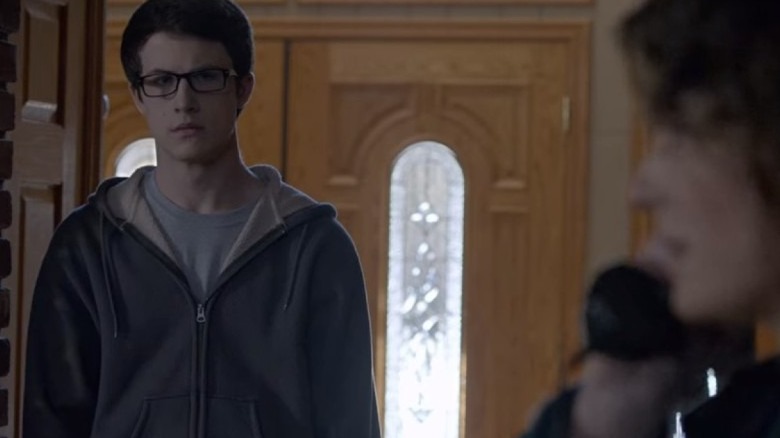 Netflix
"The Open House" is unequivocally the worst of the bunch, and it's unfortunate given the cast. Piercey Dalton leads as Naomi, a grieving mother whose husband recently died in a car accident. Struggling financially, she moves into her sister's secluded mountain home along with her son Logan (Dylan Minnette) while the house is on the market.
Sundays are always a big day. It's the open house, and Logan and Naomi are strangely required to vacate the premises for the entire day. Over the first few days, odd events begin happening around the property. The tight-knit family starts questioning whether ghosts exist and if their visions are simply a manifestation of grief.
Clocking in at 94 minutes, "The Open House" feels like an eternity. Minnette, known for "13 Reasons Why," does his best with mediocre material and a glacial pace. Nothing can save the story, and ultimately, the only appropriate emotional response is: that's it?
35. The Whole Truth
Netflix
Director Wisit Sasanatieng positions 2021's "The Whole Truth" as a fascinating dissection of family and trauma. However, any promise is short-lived from convoluted twists and too many subplots that have little to do with the overarching narrative. The camera work, courtesy of cinematographer Natdanai Naksuwan, who brings intensity to the framing and movement, is the most captivating aspect of the film.
The Thai film follows a small family led by a single mother named Mai (Nicole Theriault). When a car crash sends her into a coma, her two children Pim (Sutatta Udomsilp) and Putt (Mac Nattapat Nimjirawat) are placed in the care of their grandparents, whom they've never previously met. Almost immediately, Pim and Putt experience paranormal occurrences in the new residence and are taken down a dizzying hallucinatory rabbit hole into the past.
Yet, the compelling premise is quickly zapped of all intrigue. Melodramatic acting and flimsy characters do little to entice you to keep watching. It's a bummer of a film.
34. Ghost Lab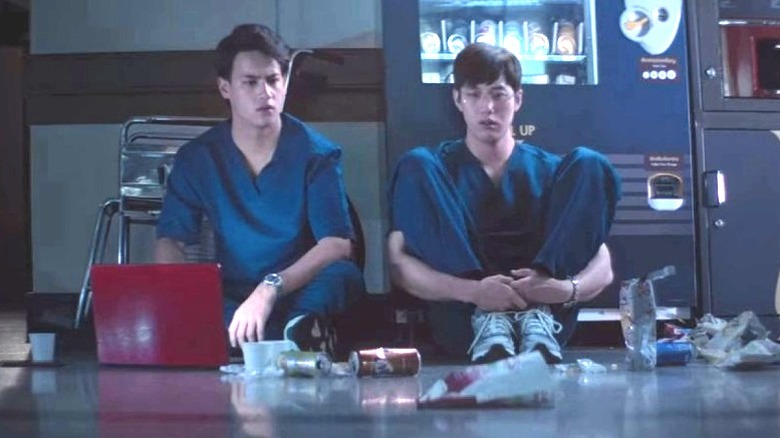 Netflix
Paween Purijitpanya's "Ghost Lab" attempts to walk the line between serious and silly, but it never fully commits. As a result, it's a two-hour death march instead of a campy excursion into the paranormal. Emotional depth is deflated by bright bursts of utter foolishness before swinging back again.
"Ghost Lab" centers on two doctors Wee (Thanapob Leeratanakachorn) and Gla (Paris Intarakomalyasut) and their experience seeing a ghost. Initially unbelievers, they mount a mission to document paranormal activity in their hospital. Classifying spirits based on emotional ties to the living, they firmly believe they can use their medical backgrounds to prove the existence of ghosts. Jump scares are never used for emotional punches or to drive the characters forward. Instead, the film is flooded with them and so they lose all impact.
As Wee and Gla nosedive further into their research, their day jobs as surgeons begin to suffer. In the end, much like the film itself, none of it is even worth it.
33. Nobody Sleeps in the Woods Tonight Part 2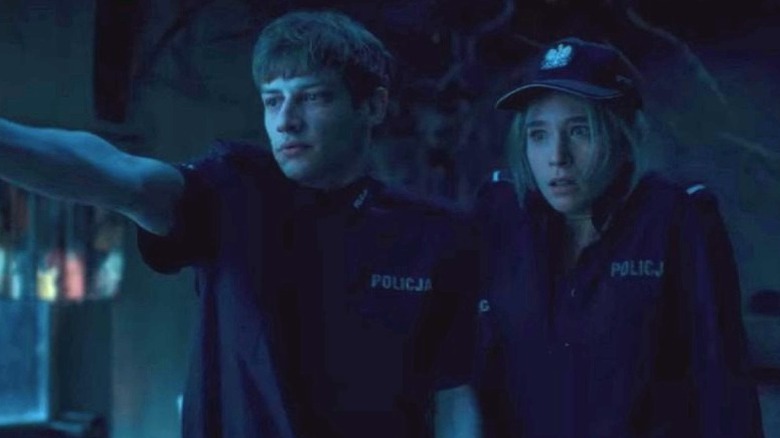 Netflix
"Nobody Sleeps in the Woods Tonight" is a fantastic modern slasher from Poland, and its finale sets up a promising sequel. Instead, what we get with "Nobody Sleeps in the Woods Tonight Part 2" is a totally bizarre, clunky, and confounding chapter that sucks all the air from the room. Director Bartosz M. Kowalski expands the universe and mythos surrounding the first film's monstrous creations but veers so far into left field that it's just too outrageous.
"Part 2" picks up immediately where its predecessor leaves off. Lone survivor, Zosia (Julia Wieniawa-Narkiewicz) goes to the police station to report the massacre, which leads to the two mutated twins being captured and locked in a jail cell. Sgt. Waldek (Andrzej Grabowski) then loads Zosia up in a police van and heads out to the crime scene to get her to repeat her statement. Meanwhile, a young cop named Adam (Mateusz Wieclawek) holds the fort with his wildly abrasive superior, Wanessa (Zofia Wichlacz).
When the sergeant doesn't return, Wanessa and Adam head out into the woods to track him down. Then, the film gets peculiar, turning into something of a creature-feature rom-com ripe for the Disney channel. 
32. Things Heard & Seen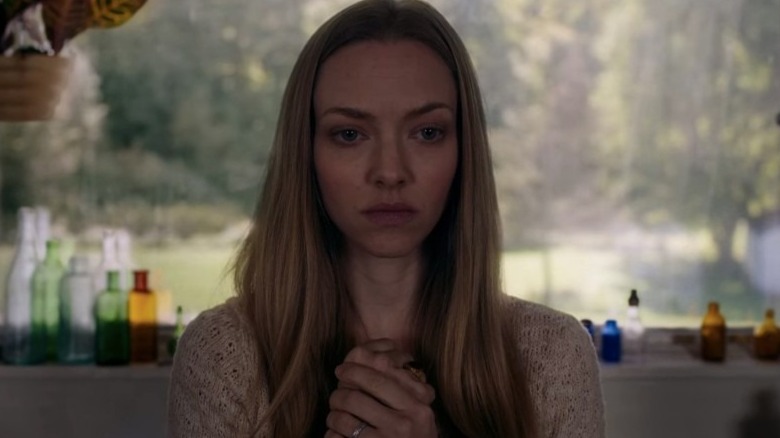 Netflix
You'd think a film co-starring James Norton and Amanda Seyfried would be a blessing. However, "Things Heard & Seen" is just a burden. Directors Shari Springer Berman and Robert Pulcini mount a haunted house story about spirituality, death, and the afterlife that flounders in cliches. Seyfried and Norton are magnetic and make a heroic effort to elevate the material.
The film follows a Manhattan couple, George (Norton) and Catherine (Seyfried), that moves to a farmhouse in upstate New York with George's daughter Fanny (Ana Sophia Heger). The rustic home is warm and welcoming on the surface, but it naturally harbors a dark, troubling, and murderous history. George is fully aware of this fact but decides to conceal the truth from his wife. As time goes on, a force seems to drive a wedge between the two, and Catherine loses herself in the house's spell.
"Things Heard & Seen" is not unlike "You Should Have Left," which also stars Seyfried alongside Kevin Bacon. Both are middling and tired fare.
31. Death Note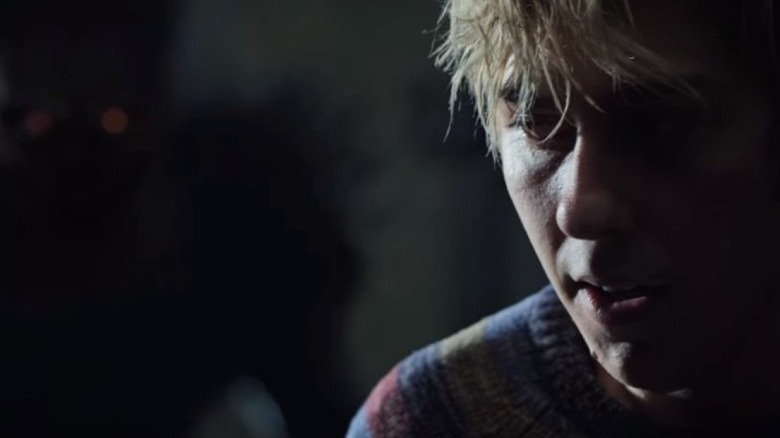 Netflix
"Death Note" is the kind of concept best left to print. Based on a manga series created by Tsugumi Ohba and Takeshi Obata, the 2017 feature film wants desperately to be "Donnie Darko" in grittiness and impact but falls woefully short. It seems that even director Adam Wingard can have a dud in his filmography.
Nat Wolff plays the lead character, Light Turner, who finds himself in a swirling cloud of death and power. When he discovers a mysterious note at his high school, he begins writing the names of those he wishes to die — and by what means. Soon, they perish. Ryuk (Willem Dafoe) is the demonic entity contained within the note's pages. The conversations between the two are absurd and strangely charming.
Nat befriends kindred spirit Mia (Margaret Qualley), and together, they engage on a worldwide rampage to kill murderers, sex offenders, and their ilk. The authorities quickly catch on, linking the mass slayings first to a god named Kira. "Death Note" spirals out of control (and not in a good way) as the plot drags on. What could have been a moody and compelling look into human desperation ends up being a draining experience.
30. Ghost Stories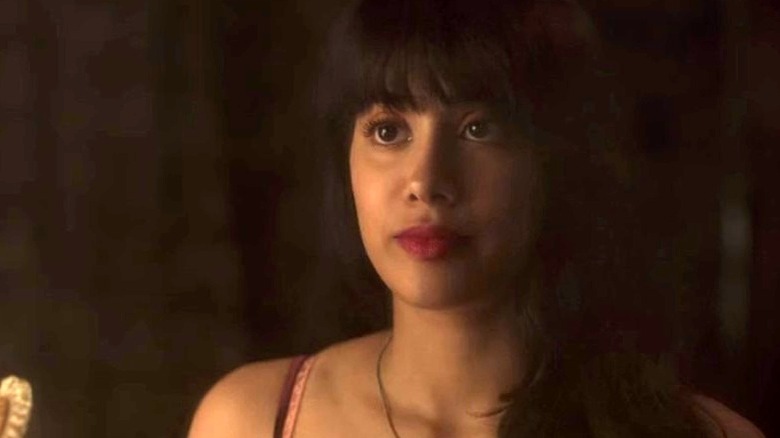 Netflix
Anthology films rarely hit the mark across the board. Typically, there are a few solid to great entries with the other offerings that fail to deliver or never quite live up to their potential. Unfortunately, the Indian film "Ghost Stories" lacks much bite outside of exquisite mood-building, atmosphere, and style.
Four stories, directed by Zoya Akhtar, Anurag Kashyap, Dibakar Banerjee, and Karan Johar, look into death, the evil child archetype, a deserted, post-apocalyptic town, and an arranged marriage mixed with a rape-revenge tale. Each clocks in at around 30 minutes and most overstay their welcome. Only the first and fourth stories feel worthy of their runtime and contain star-turning performances with real gravitas.
The second story features some excellent body horror, while the third mesmerizes with fantastic creature designs. Still, something seems lost in translation and neither chapter sticks the landing. "Ghost Stories" is largely a huge disappointment.
29. Rattlesnake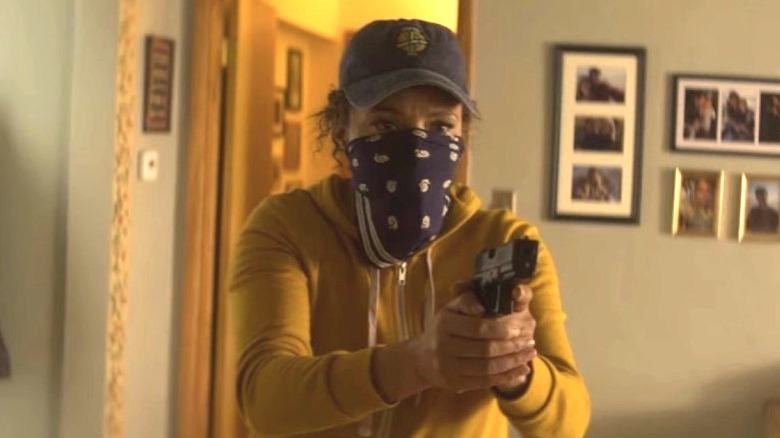 Netflix
A fascinating premise sets up what should have been a 30-minute short film. With "Rattlesnake," director Zak Hilditch attempts to analyze tragedy, desperation, and human limitation, but a bloated runtime ultimately derails the story. Katrina (Carmen Ejogo) and her daughter, Clara (Apollonia Pratt), are making their way through rural Texas when a flat tire leaves them stranded.
As Katrina attempts to change the tire, Clara wanders off into a field and gets bitten by a rattlesnake. Desperate and shaken, Katrina whisks her daughter off to a nearby trailer where she finds a mysterious woman who offers to save her daughter 一 for a price. "We'll discuss payment later," the woman whispers.
Later, once Katrina and Clara make it to the hospital, a finely-dressed gentleman approaches her about said payment, revealing that Katrina must take a life or else Clara will meet her fate. It's a gripping, grim, and moralistic inquiry, but a poorly-paced middle section makes "Rattlesnake" a sluggish watch.
28. Eli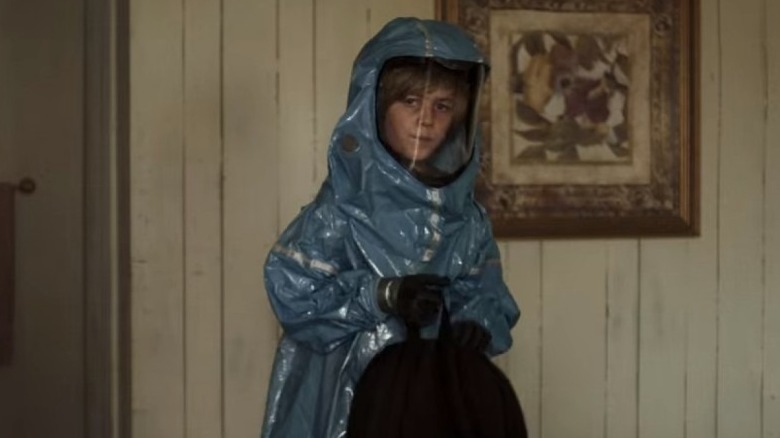 Netflix
"Eli" and "Brightburn," both released in 2019, bear a striking resemblance, thematically and stylistically. With "Eli," director Ciarán Foy mounts a story about a young boy named Eli (Charlie Shotwell) who suffers from a rare condition that makes him allergic to most things, including air. His parents, Rose (Kelly Reilly) and Paul (Max Martini), do their best to give him a good life.
Eli spends his every waking and sleeping moment living inside plastic bubbles or wearing a hazmat suit. When Paul tracks down a doctor who may have a treatment to finally cure Eli, the family travels to a sweeping estate to live for the duration of the medical procedure. There's only one entrance to the building contained within a contamination chamber, and a section of the house is sealed with plastic panels. Things are not as they seem, of course, and it appears the doctor may have sinister intentions.
Sadly, "Eli" is a run-of-the-mill thriller that overstuffs its third act. Even a guest appearance by the always excellent Sadie Sink as neighborhood kid Haley can't save the day.
27. Bulbbul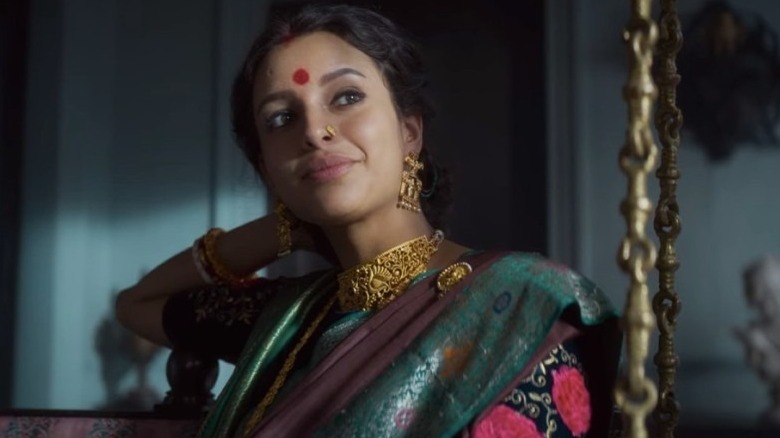 Netflix
The 2020 Indian film "Bulbbul" explores the real-world horrors of the 1880s Bengali presidency. Bulbbul (Tripti Dimri) is a former child bride who uses her power as the lady of the house to fight against a system of violence against women. With the help of cinematographer Siddharth Diwan, director Anvita Dutt sculpts a visual feast right out of a storybook.
Dutt utilizes a disjointed timeline to weave Bulbbul's life story, from her lavish marriage ceremony to a devastating life event and a series of murders occurring in her village. Legend has it that a vengeful witch lurks in the woods surrounding the estate, and she has a taste for the flesh of only men. Like all good ghost stories, it is a chilling tale passed down from generation to generation.
"Bulbbul" is at times quite confusing, and its jarring narrative is punctuated with graphic depictions of violence and sexual assault. The film is a chore to navigate, and the heart-rending, emotional finale is a questionable payoff.
26. The Privilege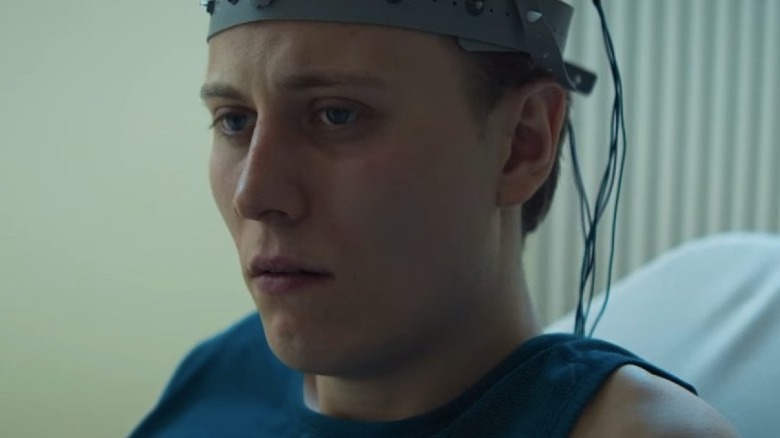 Netflix
"The Privilege" certainly lives up to its moniker. Touted as supernatural horror, the German film makes a pointed case about one's privilege in life, including race, class, and sex. Directors Felix Fuchssteiner and Katharina Schöne create a fine-tuned mystery centered on one rich family and their recovery from tragedy.
Having just turned 18, Finn (Max Schimmelpfennig) struggles with the traumatic death of his sister, Anna (Caroline Hartig), and suffers from disturbing nightmares. Weird occurrences begin happening in the community as well and, he soon suspects that the hallucinations in his head are something more real and far more horrifying, but his family doesn't believe him and forges ahead alone.
The film clearly isn't trying to reinvent the genre. It often feels familiar, a retread of (and better) films. However, in playing upon genre conventions and expectations, the filmmakers are able to deliver an engaging and complex story.
25. No One Gets Out Alive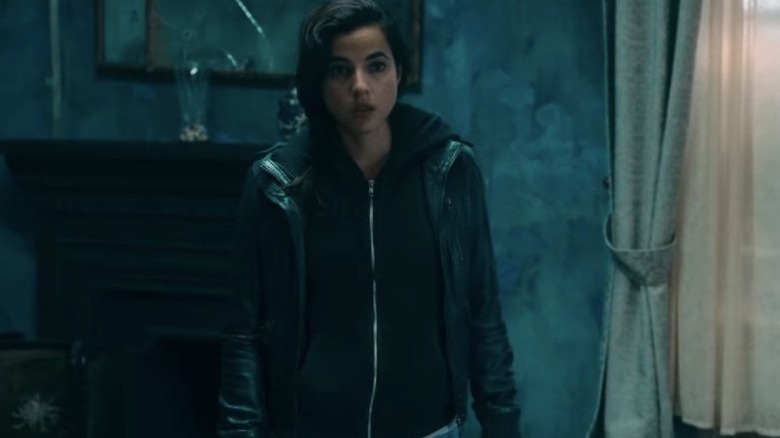 Netflix
Hotels and boarding houses are a breeding ground for horror tales. From "Psycho" to "The Shining," these locations allow filmmakers to get creative. With "No One Gets Out Alive" (based on an Adam Nevill novel), director Santiago Menghini tells a powerful, timely tale about an undocumented immigrant named Ambar (Cristina Rodlo) and her journey to forge a new life in Cleveland.
Following the death of her mother, she arrives on the doorstep of a derelict boarding house. The structure is crumbling, the carpet is frayed, and the wallpaper is peeling. No matter. She is hopeful as she quickly sets up residence and continues her day job in a sweatshop. All things considered, things seem to be on the up and up.
Between frightening visions in the boarding house and her co-worker stealing her cash savings, Ambar swiftly learns hard truths about living in America. "No One Gets Out Alive" is your usual haunted house story, but its message is one we all need to hear.
24. Texas Chainsaw Massacre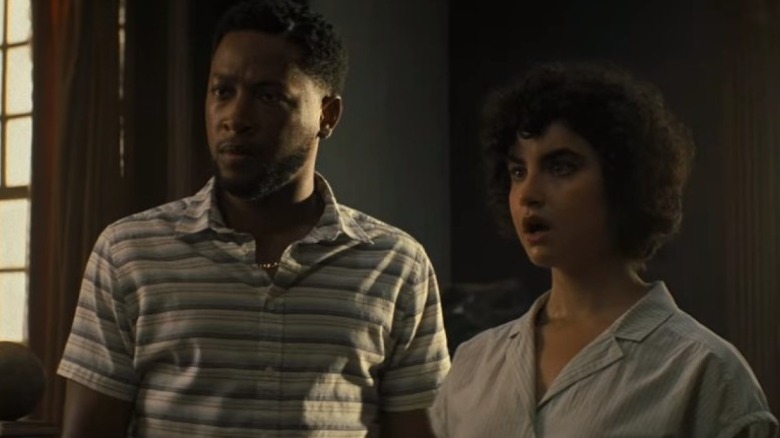 Netflix
The 2022 "Texas Chainsaw Massacre" tried to do something cool. Tapping into the legacy sequel trend, the film picks up nearly 50 years after the ill-fated summer day in 1973 when Sally Hardesty and her friends met Leatherface. Sally (this time played by Olwen Fouére) returns to avenge her friends' deaths but is sorely underutilized and sidelined for fresh faces.
The film instead follows San Francisco entrepreneur Melody (Sarah Yarkin), her sister Lila (Elsie Fisher), and a group of millennials and zoomers who decide to buy a largely-deserted small town and turn it into a hot-spot destination. It's as try-hard as it sounds with boiler-plate dialogue about the current socio-political climate. That's not to say a horror film shouldn't have something to say. The original is a clear commentary about the Vietnam war and its impact.
However, the film suffers from frustrating character decisions and a story that doesn't make a whole lot of sense in the first place. That said, there are truly wonderful sequences of violence, gore, and practical effects. The bus massacre is noteworthy, a particularly iconic moment in the franchise. Plus, the jaw-dropping ending will have everyone gasping.
23. The Babysitter: Killer Queen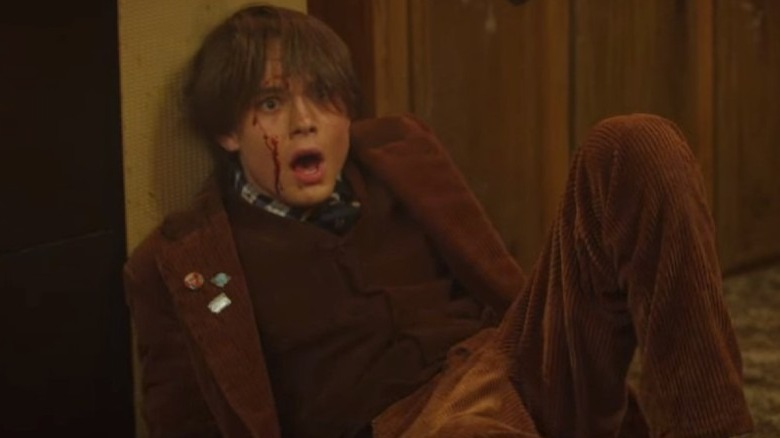 Netflix
You never know what you'll get with a sequel. Many are lazy knock-offs of the original film, but on rare occasions, there are those that either meet the same quality or surpass the first entry. "The Babysitter: Killer Queen" straddles the line between both categories in wildly different ways.
Judah Lewis reprises his role as Cole, and he's joined by several previous performers, including Emily Alyn Lind (as childhood friend Melanie), cult members Max (Robbie Amell), John (Andrew Bachelor), Sonya (Hana Mae Lee), and Allison (Bella Thorne). Samara Weaving makes only a very brief cameo in the film's finale as a resurrected Bee, and it is an anti-climactic moment that should have landed with more pizzazz.
Similar to the first film, Cole finds himself rounded up by a new crop of cult members that includes Phoebe (Jenna Ortega). This time, the story forgoes the suburban setting and opts for a more scenic, seaside location. The laughs are few and far between with the cast selling the hell out of the script. The gore, violence, and action are heart-pounding enough, though. All in all, it just doesn't live up to the perfection of the 2017 original.
22. In the Tall Grass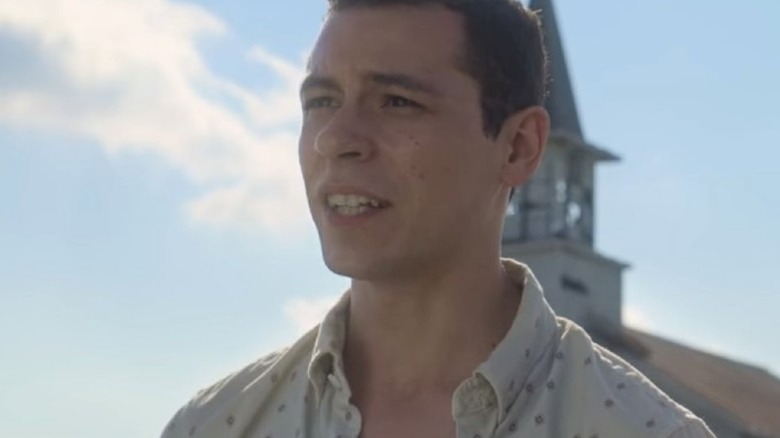 Netflix
This 2017 adaptation of the Stephen King and Joe Hill novella "In the Tall Grass" is decent enough fare. Directed by Vincenzo Natali, the film, with its visual storytelling and electrifying performances, is entrancing. A complicated time loop drags you into the story, and though half-baked dialogue nearly derails the proceedings, there are still aspects that keep it loosely barreling along to the final destination.
When a very-pregnant Becky (Laysla De Oliveira) and her brother Cal (Avery Whitted) travel across the country to San Diego, they make a stop near a secluded church in a cornfield. A young boy named Tobin (Will Buie Jr.) can be heard screaming for his life, effectively luring Becky and Cal to his rescue. Soon, they become trapped inside rows of corn, a reedy funhouse that sends them into an endless time loop. From there, their paths cross with many others who have fallen prey to the same fate. They must put the puzzle pieces together to find their way out.
"In the Tall Grass" is an inoffensive, if not particularly inspired, piece of filmmaking. It's good for a one-time viewing, and that's pretty much it.
21. Choose or Die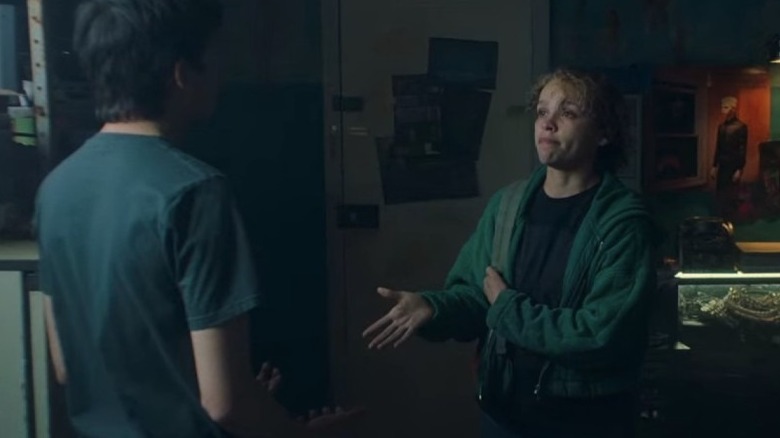 Netflix
In his directorial debut, filmmaker Toby Meakins explores the generational tug-of-war between boomers and millennials/Gen Z. "Choose or Die," co-written with Simon Allen and Matthew James Wilkinson, suggests a turning of the tide between old ways of thinking and a new wave of promising young talent.
Iola Evans stars as Kayla, a down-on-her-luck window cleaner with technological ambitions. Her good friend, Isaac (Asa Butterfield), is teaching her to code. Things are good until Kayla gets sucked into a virtual interactive video game, and it's not your usual game. Her in-game choices have devastating real-life consequences. Each choose-your-own-adventure decision escalates from the previous one, and soon Kayla must prove her will to live at all costs.
"Choose or Die" is not terribly inventive, and it's often woefully mundane and drab. Fortunately, Evans' lead performance keeps you locked in for the entire ride. Retro imagery and '80s nostalgia is the draw, and you stay for nothing more than a popcorn flick.
20. Vampires vs. the Bronx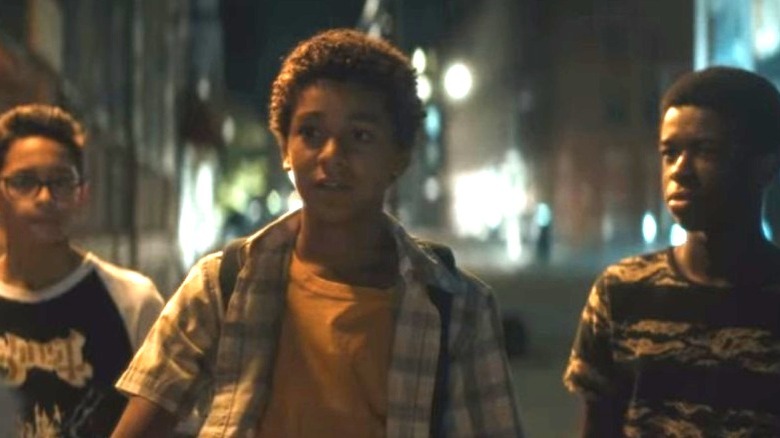 Netflix
Screenwriter and director Oz Rodriguez uses vampire lore to tell a sharp, relevant story about gentrification in the Bronx. Co-written with Blaise Hemingway, "Vampires vs. the Bronx" references such landmark vampiric tales as "Salem's Lot" while also bringing in its own spooky charm. It has just enough frightening imagery to hypnotize a wide audience but still speaks directly to a much younger demographic.
The story follows Miguel (Jaden Michael) and his friend Bobby (Gerald W. Jones III) in the lead-up to a big block party blowout. With a slimy real estate company buying out shops and residential buildings, gentrified businesses are cropping up in their place, but it's all a front for a darker, more blood-thirsty force 一 a horde of vampires.
When residents go missing, Miguel and Bobby alongside vampire expert and friend Luis (Gregory Diaz IV) quickly suspect the company's sinister intentions. Of course, no one believes them, and they are left to their own devices to save humanity. The film mostly works as a romping good time, even if the final battle fizzles out with a whimper.
19. Nightbooks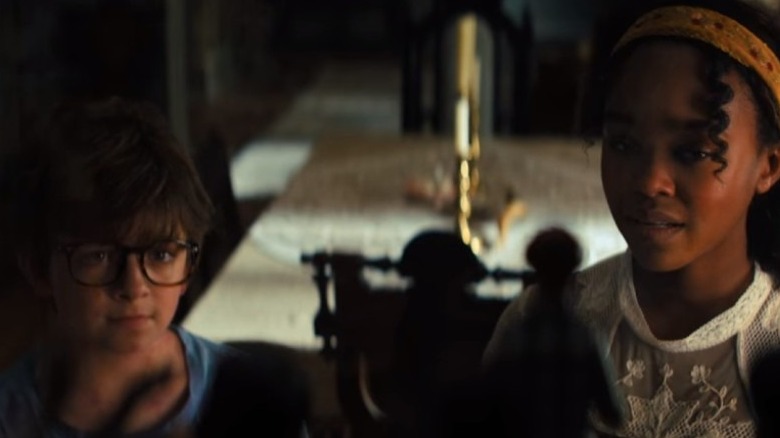 Netflix
David Yarovesky's "Nightbooks" (based on the J.A. White novel) makes for a perfect gateway horror experience. Aimed at younger audiences, it's both whimsical and scary in all the right places and features strong lead performances from its young cast.
Winslow Fegley plays Alex, a young boy with a love for all things horror. He also loves to write his own scary stories, compiling various short stories in notebooks he calls his "night books." When he's lured into apartment 4E by "The Lost Boys" and pie, a glam-rock witch (Krysten Ritter) traps him inside and demands he read her a terrifying story every single night. In his vain attempts to escape, he befriends another tortured soul, a girl named Yasmin (Lidya Jewett), and together they must figure out how to defeat the witch and make it home.
From fantastical setpieces to the charming chemistry of the cast, "Nightbrooks" works magic on the viewer. It is an absolute treat 一 and the witch's familiar Lenore is iconic. 
18. The Wasteland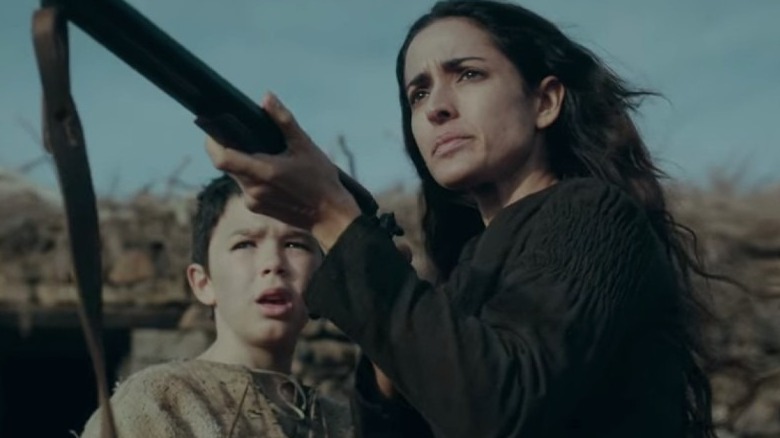 Netflix
Set in Spain in the 19th Century, the horror film "The Wasteland," directed by David Casademunt, blends a haunted folk tale with moving emotional themes. Where "The Babadook" uses a kid's book monster to address grief and coping, Casademunt's story retools a local legend about an evil beast to confront depression and break past cycles.
Diego (Asier Flores) and his parents Lucía (Inma Cuesta) and Salvador (Roberto Álamo) live in seclusion on a barren, gray landscape that is imposing but strikes a very claustrophobic feel. Wooden stakes mark the boundaries of their property, as war and famine rage elsewhere. It is Diego's birthday, and his father desperately wants the young boy to finally learn how to "be a man," but his mother tries valiantly to hold onto his innocence for as long as she can.
The monster, which Lucía describes as "tall and hollow," creeps closer to their doorstep and inspires the kind of fear you only experience in nightmares. Lucía and Salvador begin to emotionally unravel and have a hard time gripping reality. Diego must then fight to survive on his own. An expertly-crafted case study of mental health, "The Wasteland" is rich with character moments.
17. Little Evil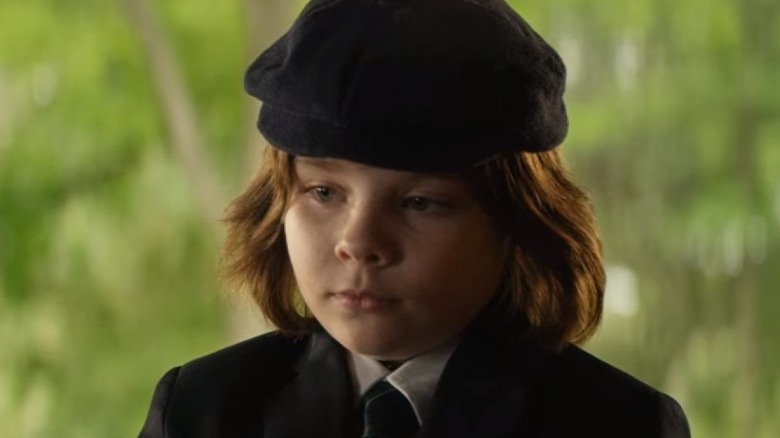 Netflix
Eli Craig's "Little Evil" is hokey satire at its finest. From riffing on such evil child films as "The Omen," this 2017 horror comedy is light on laughs but contains plenty of heart and electric chemistry among the cast. Adam Scott stars as Gary Bloom, who marries Samantha (Evangeline Lilly). Tensions boil over when Gary tries to warm up to her son, Lucas (Owen Atlas). Lucas has a detached and cold air about him and seems to resent the marriage, acting out in wild ways to express his feelings
"It is never the child's fault," Samantha spouts. To say Lucas doesn't care for Gary is an understatement. He tries to kill him on multiple occasions (including burying him alive), but Samantha brushes it off as typical childhood mischief. Gary eventually suspects that his new stepson may be the literal Antichrist and enlists a demon hunter named Gozamel to help.
Yes, you read that correctly. "Little Evil" pokes fun at everything about evil children, while also cementing itself as something unique.
16. Cadaver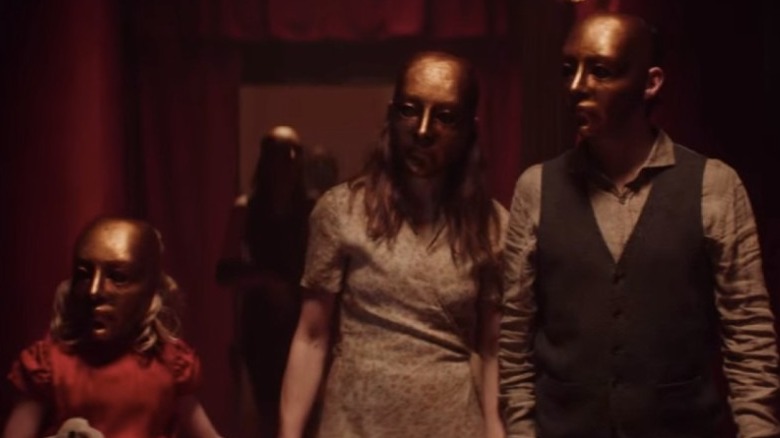 Netflix
The 2020 Norwegian film "Cadaver" (directed by Jarand Herdal) is essentially a metaphor for capitalism. We all suffer in the system but are forced to play by its rules 一 if we want to live, that is. In an apocalyptic wasteland, Leonora (Gitte Witt), Jacob (Thomas Gullestad), and their daughter Alice (Tuva Olivia Remman) barely survive from one meal to the next. Even more, they must scavenge the ruins of the city and combat more feral human beings.
When they're approached to partake in a dinner and a show, planned by former actor-director Mathias Vinterberg (Thorbjørn Harr), it seems too good to be true, but they need an escape. Even poor people deserve to have a little fun. Within the hotel's lavish halls, the family is greeted and treated to a dinner of steak and an immersive play. Actors dip in and out, leading the audience deeper into the upper levels. Everyone can make their own decisions. It's almost like a choose-your-own-adventure game.
It's the sort of outlandish premise that just works. "Cadaver" makes the viewer question the nature of humanity, savagery, and perception of reality.
15. Nobody Sleeps in the Woods Tonight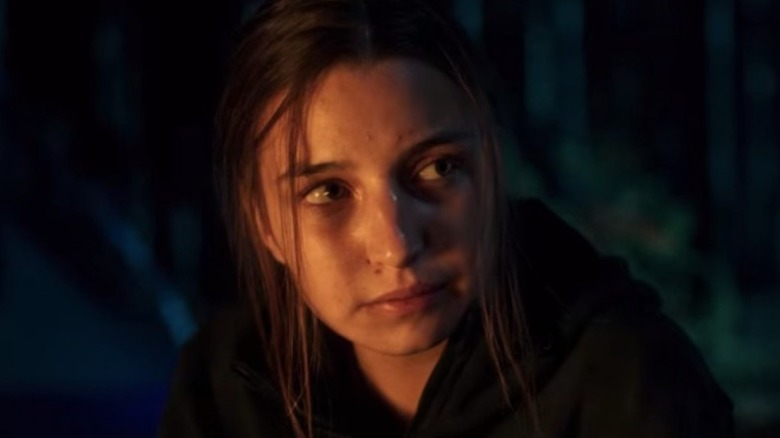 Netflix
The Polish horror film "Nobody Sleeps in the Woods Tonight" marries "Wrong Turn" with "The Texas Chainsaw Massacre." Directed by Bartosz M. Kowalski, who co-wrote the script with Jan Kwieciński and Mirella Zaradkiewicz, this woodsy slasher is a demented roller coaster of top-notch gore, violence, and heart-pounding chases.
The story follows a group of teens who venture out to a phone-free camp for the summer. It's the worst kind of detox, but no social media is the least of their concerns. In the surrounding woods, there live monstrous twins who once fell victim to a stray asteroid that crashed to the Earth and oozed a thick, black goo. As a result, the pair suffered physical deformities and transformed into human-ghoul hybrids. Even the language they speak seems to come from another world. Their only mission in life is the sheer destruction of humanity.
"Nobody Sleeps in the Woods Tonight" doesn't reinvent the slasher, but it is a guaranteed good time.
14. Malevolent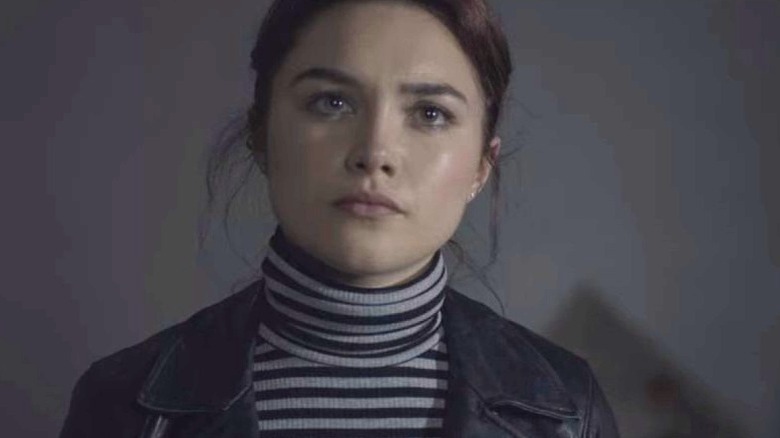 Netflix
There's nothing Florence Pugh can't do. In Olaf de Fleur Johannesson's 2018 film "Malevolent," Pugh plays a young woman and paranormal investigator Angela, who alongside her brother, Jackson (Ben Lloyd-Hughes), exploits the poor and the grieving for cash. When exploring the home of a father and daughter, Angela attempts to bring the late mother peace, but a far more demonic spirit latches onto her.
A character-based depiction of demonic possession, "Malevolent" slathers on a powerful thematic layer about mental health and generational trauma. In their next paranormal gig, Angela and Jackson investigate a home that once served as a boarding house for foster children and was the site of one of the most gruesome murders in history.
There are plenty of cliche-ridden jump scares, but what anchors the film is the complicated and emotionally raw dynamic between Jackson and Angela. Being in on the joke (regarding their faux-business endeavors) gives the story a boost as well.
13. Fear Street: 1666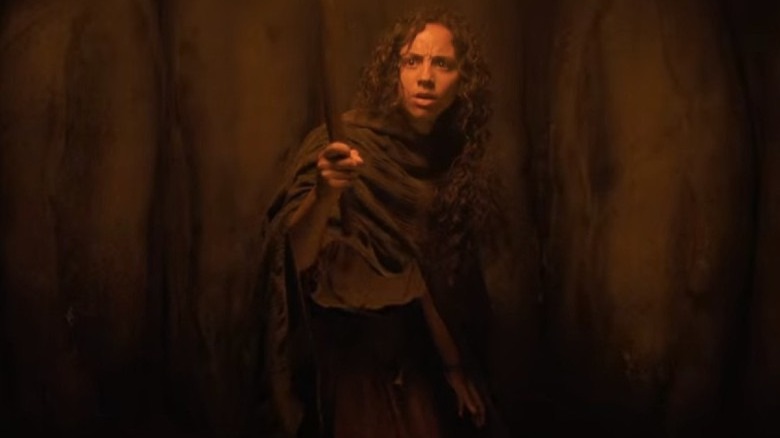 Netflix
The concluding chapter of Leigh Janiak's "Fear Street" trilogy finds Deena (Kiana Madeira) transported back to 1666 and living the life of Sarah Fier, the witch. Sarah's story unfolds exactly as one might expect: A downtrodden young woman is vilified for being a lesbian. Genre-wise, the film strays into folk horror with an air of the supernatural, much like "The Witch" and "The Wicker Man."
Compared to the previous entries, "1666" is stylistically drab, from the somber emotional performances to the general aesthetic and cinematography. Deena, as Sarah, and her younger brother Henry (Benjamin Flores Jr.) navigate the turmoil of everyday living, which includes a newly born litter of piglets. When strange occurrences happen around the village, the townspeople turn on each other and place the blame squarely on Sarah.
"Fear Street: 1666" explores fear-mongering and how humanity has always turned normal people into villains. The film bookends with "1994: Part 2," which concludes with Deena, Josh, and the group putting an end to the terror once and for all.
12. 1922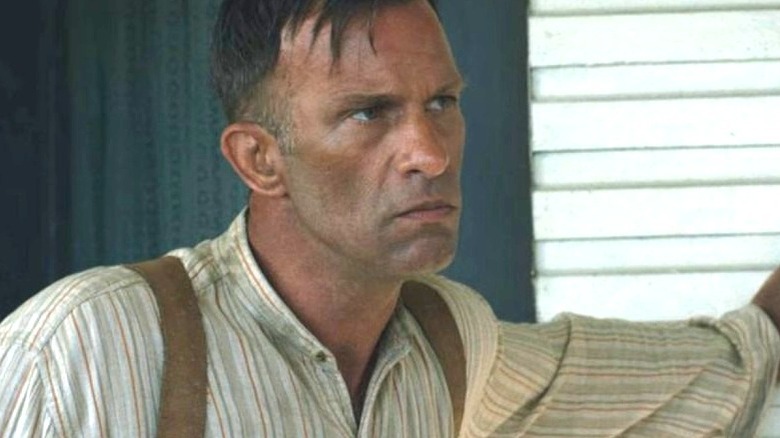 Netflix
Writer-director Zak Hilditch manages to take the source material, Stephen King's 2010 novella "1922," and make it even creepier. A foreboding unease hangs over every frame, a worrying element that makes even the brightest moments seem chilling and odd. In collaboration with cinematographer Ben Richardson, Hilditch's visual storytelling is top-notch.
The story follows a fledgling farmer named Wilfred "Wilf" James (Thomas Jane), his wife, Arlette (Molly Parker), and son Henry (Dylan Schmid). They've fallen on hard times, and Arlette pleads with Wilf to sell the farm and move into the city. He stands firm in his beliefs — until he hatches a plan to kill his wife. Wilf then enlists his 14-year-old son to help. When Arlette gets drunk one night, they follow through with their plan, and Henry is quickly wracked with grief.
Later, Henry decides to flee the farm with his girlfriend. Wilf turns to booze to numb the pain and guilt, falling into a terrible depression. Tortured ghosts rarely stay quiet, and throughout "1922," Wilf faces what he's done and accepts the ultimate punishment. It's one of the most gripping and relentless King adaptations.
11. Fear Street: 1978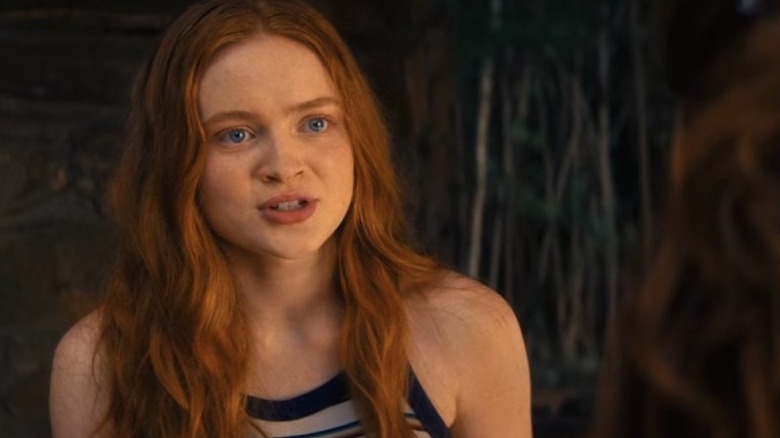 Netflix
While "Fear Street: 1994" feels like a capsule of the '90s slasher resurgence, Leigh Janiak's second installment, "Fear Street: 1978," honors the roots of the genre. The director plants the viewer right in the center of camp-themed slashers 一 think "The Burning," "Sleepaway Camp," and "Friday the 13th." It has style, irresistible needle drops, and characters worth dying for.
Picking up moments after "1994," "1978" follows Deena and Josh as they track down C. Berman (Gillian Jacobs), the lone survivor from the previous massacre. Presented as a flashback, C. Berman tells the tragic tale about how a week into summer camp, her sister and all her friends were dead. Sadie Sink plays Ziggy, a rabble-rousing misfit, and Emily Rudd portrays her older sister, Cindy. Both are Shadysiders, always pushed to the back and desperately clinging to the hope of getting out and making a better life, but the supposed witch has other plans. Cindy's boyfriend is possessed and goes on a rampage, leaving bodies and broken limbs in his wake.
"Fear Street: 1978" is a high-octane tribute to old-school slashers. It's gory and fun, with a tremendous amount of heart.
10. A Classic Horror Story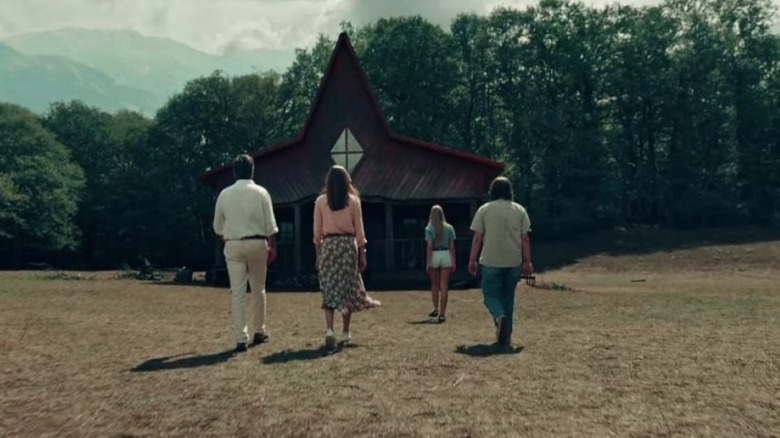 Netflix
"A Classic Horror Story" is not what you think. Co-directed by Roberto De Feo and Paolo Strippoli, this 2021 Italian horror film leans into typical genre conventions, from the secluded location to graphic violence, but relies on the unexpected to throw the audience for a loop. Perhaps the unexpected has become the expected, yet that doesn't detract from the ambition in which the film basks.
Elisa (Matilda Lutz) decides to get an abortion and heads to her parents' home. Through a rideshare app, she boards an RV and is greeted by a cast of characters that includes a travel blogger named Fabrizio (Francesco Russo). During the night, the group is somehow stranded in the middle of an overgrown forest with no recollection of how they got there.
The film veers into "Evil Dead" meets "Friday the 13th" territory before yanking the rug from underneath your feet. The twist is more than worth the price of admission and makes for one helluva thrill ride.+
9. There's Someone Inside Your House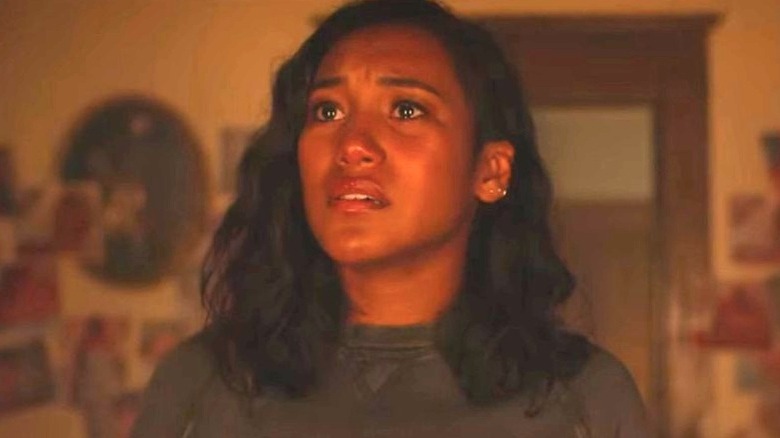 Netflix
In the post-"Scream" era, slashers must either be the products of reliable franchises (such as "Halloween") or reinvent the genre. Patrick Brice's "There's Someone Inside Your House" (based on a 2017 novel by Stephanie Perkins) unapologetically lands in the latter category. It's a smart, gripping slasher about secrets, accountability, and performative white allyship.
Makani (Sydney Park) is still relatively new to Osborne High, and the shadow of her past hangs over her life. Her group of friends, including Alex (Asjha Cooper) and Darby (Jesse LaTourette), are social outcasts, and each carries a secret of their own that could ruin their lives. Following an opening kill scene, it becomes apparent that the killer, who wears masks of his victims' faces, has a bone to pick with each of them.
Social commentary wraps around the usual tropes but elevates what would otherwise be a ho-hum slasher flick. "There's Someone Inside Your House" is a perfectly-crafted, tense, and stylish bloodbath.
8. The Babysitter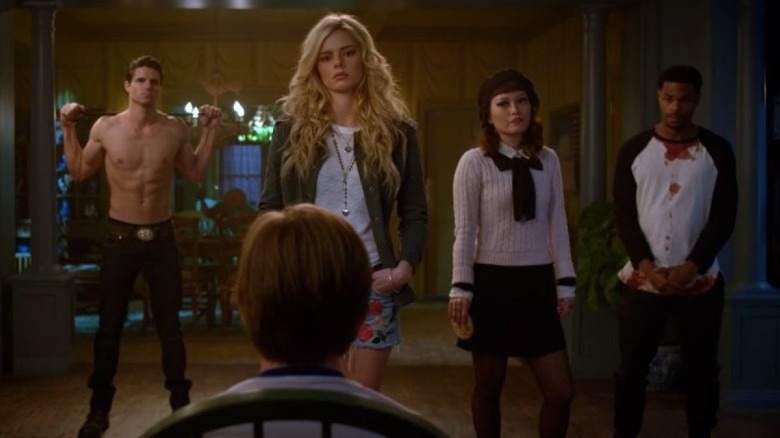 Netflix
2017 was a big year for Samara Weaving. Aside from starring in "Three Billboards Outside Ebbing, Missouri," she planted her flag in horror with a double dose of chaos with roles in "Mayhem" and "The Babysitter." It was the latter that sealed the deal for her stardom, and she hasn't looked back. In the film, a horror comedy directed by McG (best known for 2000's "Charlie's Angels"), Weaving plays hot babysitter Bee, who harbors a dark secret as a cult leader.
Cole (Judah Lewis), a pre-teen in the neighborhood, might be her ultimate undoing, though. While babysitting him, Bee invites over her friends and fellow cult members to perform a ritual sacrifice. Part of their ceremony requires siphoning blood from a virgin, and that puts Cole right in her sights. He gets the upper hand on Bee when he pretends to take a shot of liquor that she has laced with a sleeping drug. After he overhears their plans, he calls the cops but is then forced to fight for his life.
Packed with literal buckets of blood and plenty of laughs," The Babysitter" is hilarious pandemonium. In the '80s, this would have made for an audience-pleasing midnight movie.
7. Cargo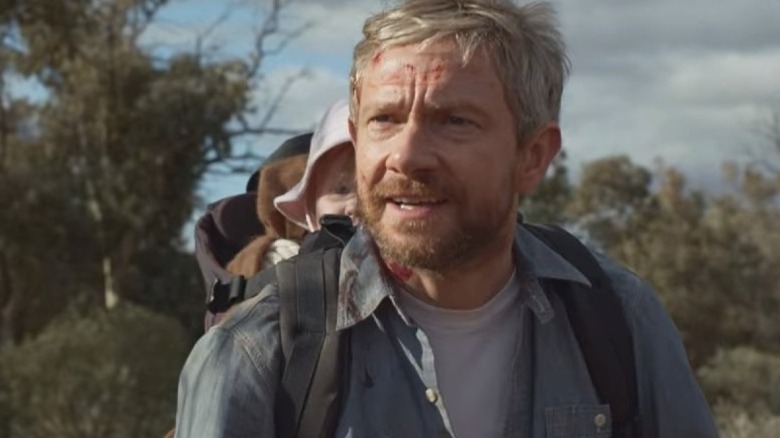 Netflix
Zombie movies are a dime a dozen, but 2017's "Cargo" is truly something special. Co-directors Ben Howling and Yolanda Ramke keep a hyper-focus on telling a deeply human tale about life, death, and survival. The walking dead are mere bit players (pun intended) in a much larger story about humanity and evil.
Andy (Martin Freeman), his wife Kay (Susie Porter), and their newborn baby, Rosie, are on a boat. They're on the run from the dead, and their supplies are getting low. As they make their way around the Australian coastline, they struggle to determine if it's time to take their chances on dry land. Kay expresses concerns that their food will only last a few more days. Andy pleads with her to wait it out and soon discovers a cooler filled with food and wine. It's a glimmer of hope in an otherwise futile existence.
An unfortunate turn of events forces the family to head for land, and it's a race against time before they lose their humanity. "Cargo" leaves an indelible mark on the heart. It's right up there with "Train to Busan." This film is not to be missed, and you will cry by the end.
6. Fear Street: 1994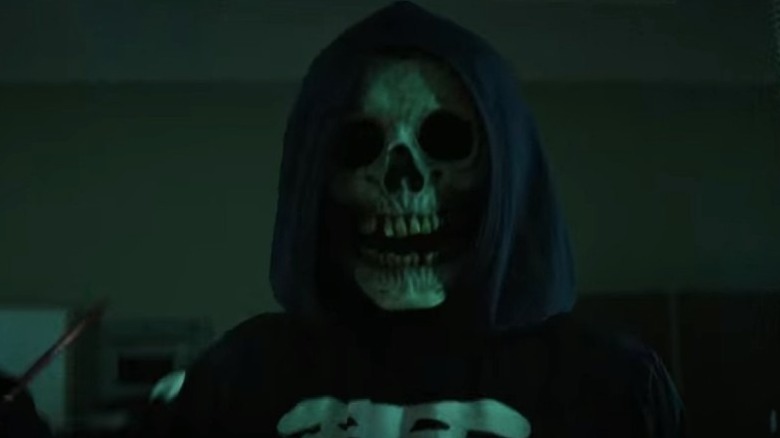 Netflix
There's no greater homage to '90s slashers than Leigh Janiak's "Fear Street: 1994," the first blood-soaked installment to her "Fear Street" trilogy. In the first film, we're introduced to Deena (Kiana Madiera) and her brother Josh (Benjamin Flores Jr.), teens in the beleaguered Shadyside neighborhood. They're living a typical teen life. There are chat rooms and romance and late-night shifts at the mall. Little do they know that the ancient curse of a witch is about to strike them.
Late one night, another teen named Heather (Maya Hawke) is closing shop at the Shadyside Mall when she's stalked by a killer in a cloak and skeleton mask. Her brutal death ignites another wave of mass murders. According to legend, the so-called one-handed witch possesses a Shadyside resident and wreaks absolute havoc. Reportedly, such devastation dates back to 1666.
Janiak has a firm grasp on slasher conventions, and "Fear Street: 1994" is a great addition to this horror subgenre. Who said slashers were dead?
5. Gerald's Game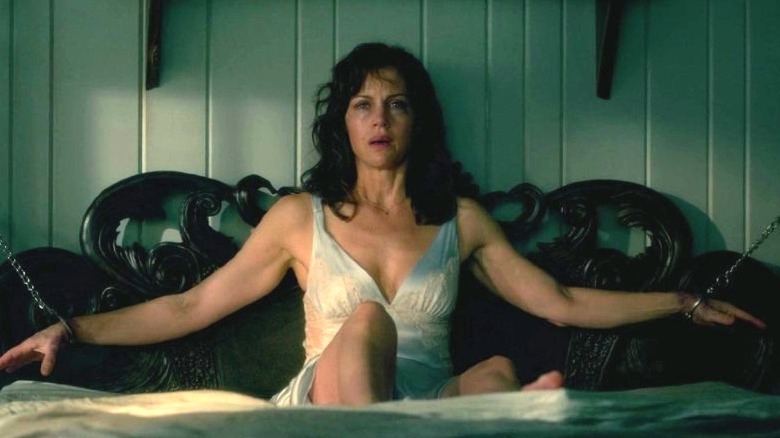 Netflix
Compared to the rest of Mike Flanagan's filmography, the 2017 psychological thriller "Gerald's Game," based on a 1992 Stephen King novel, is a relatively simple story (set in mostly one, intimate location). It's a deep dive into one woman's trauma and her will to survive at all costs. Jessie (Carla Gugino) and her husband Gerald (Bruce Greenwood) travel to their summer home for a romantic rendezvous to reenergize their sagging marriage.
The lovebirds engage in a sex game, with Gerald handcuffing Jessie to the bed. However, Gerald suffers a heart attack and dies. Jessie is left to fend for herself and figure a way out of the cuffs before she succumbs to exhaustion, hunger, dehydration, or worse. Throughout the film, Flanagan guides the audience through her mental state as she works out possible means of escape. Meanwhile, an escaped convict enters her home and taunts her.
"Gerald's Game" keeps things simple while managing to twist together the complexities of human nature and survival. It's as powerful as they come.
4. CAM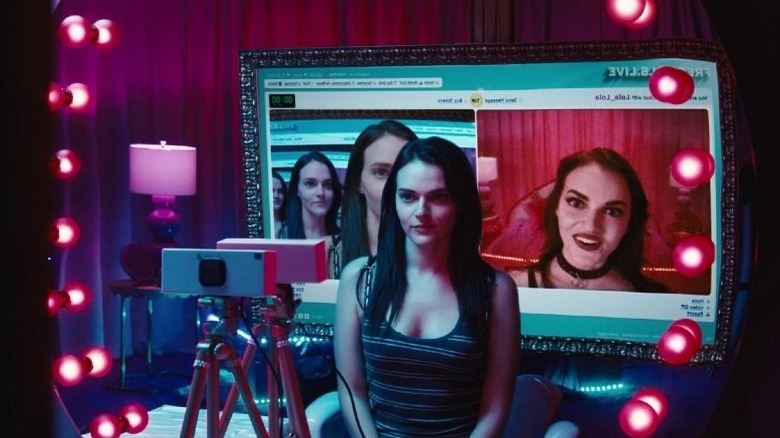 Netflix
A camgirl's ambition to become the web's most popular performer serves as the foundation for a deranged story about identity and morals. In Daniel Goldhaber's "CAM," written by Isa Mazzei, Madeline Brewer plays Alice, a camgirl who goes by the screenname Lola_Lola on a live streaming website. Her popularity is on the rise, but things could be better. After she simulates suicide on one of her broadcasts, she gets closer to toppling the No. 1 streamer.
Things take a very dark, troubling turn when her live stream account is hacked by her doppelganger. With her mom in the dark about her work, and her brother keeping it a secret, Alice is on her own as she attempts to reclaim her life. Mazzei's script truly humanizes sex work and draws the viewer into the behind-the-scenes commitment it takes to put on daily and weekly live streams as well as the emotional toll that comes with being a public figure. Goldhaber's plush lighting and camera work further accentuate the film's dazzling world, so when it all comes crashing down, it means something.
3. I Am the Pretty Thing That Lives in the House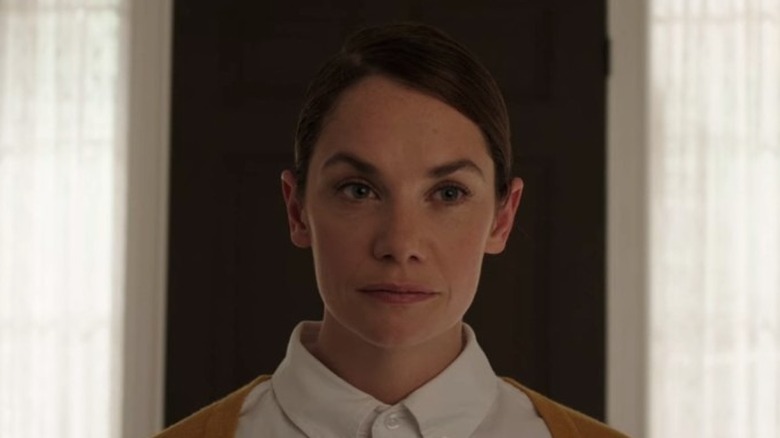 Netflix
Writer-director Osgood Perkins extends an invitation into a lyrical world. "I Am the Pretty Thing That Lives in the House" burns hot like a candle, slowly consuming a thematic wick similar to David Lowry's "A Ghost Story." Through the perspective of the slightly-eccentric Lily (Ruth Wilson), a hospice nurse, the audience is thrust into a novel. The film makes use of constant narration, a creative decision that may alienate some, but for those seeking a psychological tickle, this 2016 film hits a sweet spot.
When Lily becomes the caregiver for once prolific horror author Mrs. Blum (Paula Prentiss), who is stricken with dementia and a host of other severe illnesses, she finds herself falling into Blum's works to better understand her patient. "We make our own ghosts," Lily says in a voiceover. Therein lies the crux of the film's profound statement about death and dying, with our protagonist in the eye of a hallucinatory fever dream.
2. Apostle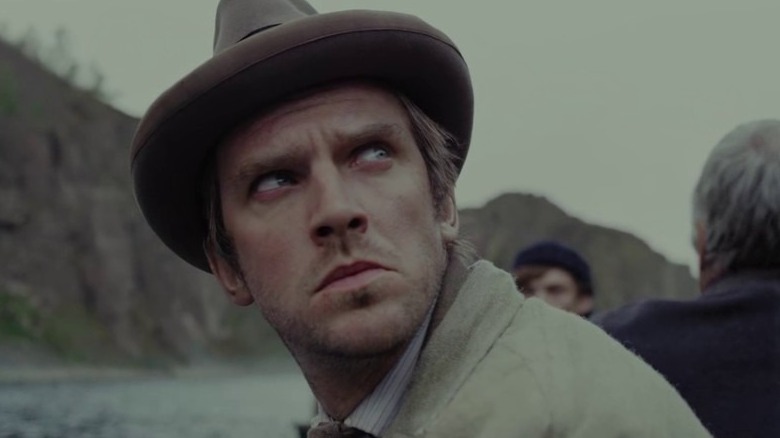 Netflix
Clocking in at over two hours, 2017's "Apostle" is a period epic that depicts former missionary Thomas Richardson's (Dan Stevens) expedition to save his sister from a cult. His journey takes him to a secluded Welsh island where he must not only combat villagers and cultists but also confront an ancient deity hidden within the Earth.
The film (written and directed by Gareth Evans) crackles as all good slow-burn stories do. It's heavy on style and mood, allowing the performances to carry even greater importance. Stevens delivers a career-defining performance alongside a cast that also includes Lucy Boynton, Mark Lewis, and Michael Sheen. As strong as Stevens is in the lead, "Apostle" is truly an ensemble piece about cycles of pain, shame, and rebirth in the modern world.
"Apostle" is the sort of picture that most certainly will not be everyone's cup of tea. Its excellence in visual storytelling alone should be commended nonetheless.
1. The Perfection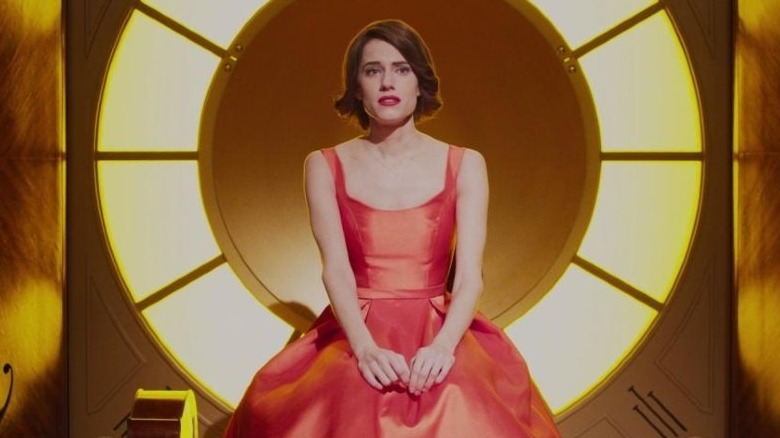 Netflix
Plenty of horror movies have unexpected twists, but "The Perfection" takes that to a whole other level. Helmed by director Richard Shepard, the 2018 film packs in so many twists the viewer is likely to get whiplash trying to keep up with them all. Yet, the story turns serve a specific thematic purpose.
Known for "Get Out," Allison Williams plays Charlotte, a once-rising famed cellist whose career is sidelined when her mother falls gravely ill. A decade later, she returns, and all her pent-up resentment and jealousy leads her to exact a terribly grim plot. Williams digs in to deliver the performance of a lifetime alongside Logan Browning's equally-provocative turn as another young prodigy named Elizabeth Wells. Together, they're a cyclone duo of epic proportions.
"The Perfection" is a wild, unhinged, and wonderfully-polished release. While appealing to a wide, commercial audience, it sharply addresses trauma and PTSD with crushing force.