Pedro Pascal Didn't Put Much Effort Into His Game Of Thrones Audition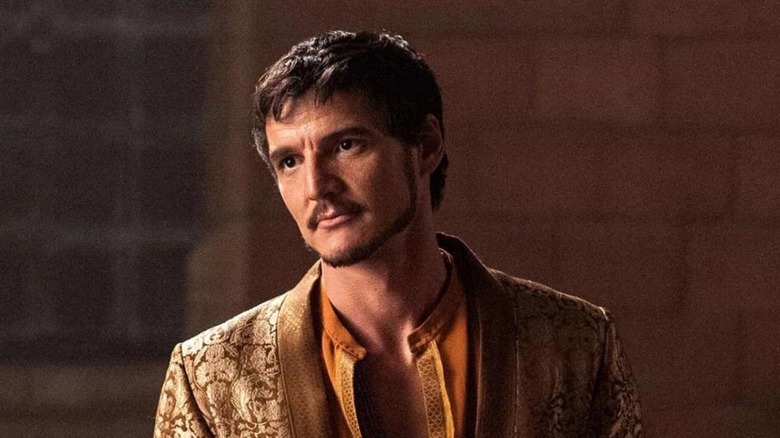 HBO
I, along with the rest of the general population, like to believe that there's nothing that Pedro Pascal cannot do. His filmography agrees. The Chilean-American actor has played a ravenous prince, a DEA agent, a lonely bounty hunter with fatherly tendencies, and a Nicolas Cage superfan. He's also going to play his most anticipated role yet, that of Joel Miller, in HBO's adaptation of "The Last Of Us," which is one of the biggest video games in the world. 
Pascal's mainstream success began back in 2014, thanks to his one-season run in "Game of Thrones," perhaps the most significant fantasy series in television history. The actor played Oberyn Martell, a prince from Dorne known for his notorious reputation for being dangerous and unpredictable. While his stint on the show kickstarted his career and brought him immense popularity, Pascal didn't put much effort into his audition. For starters, he filmed it on an iPhone.
This 'Game of Thrones' showrunner called the audition 'amateurish'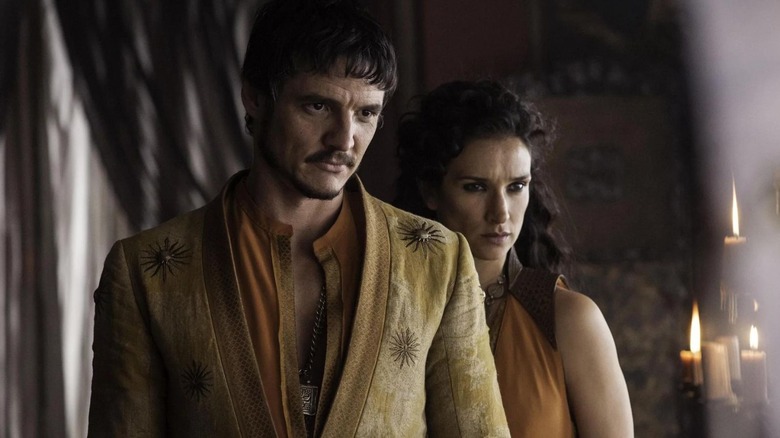 HBO
Even before his television success, Pedro Pascal had extensive stage experience as an actor and director, along with appearing in television shows that include "Buffy the Vampire Slayer." Back in 2013, when Pascal was cast in "Game of Thrones," the fantasy series was hugely popular — the actor was a fan too! You'd think Pascal would fight tooth and nail to bag the role, but instead, he strayed away from putting too much effort into his audition and sent in a video recording where he read his lines "casually."
The actor was given over a dozen pages of dialogue to memorize, but he knew it was impossible to get it done in the requested timeframe. So Pascal did what he could, taking a regular old iPhone video and reading directly from the pages. In an interview with NME, the actor shared:
"It's true! I had my friend tape me with my iPhone ... There were so many pages. They sent me like 20 something pages to do, which obviously, in the time that they wanted the tape to be turned in, I wasn't going to be able to memorize all those lines."
"So the easiest way was for somebody to sit in front of you with an iPhone and then just kind of like have the pages down here and read it casually."
He got the role anyway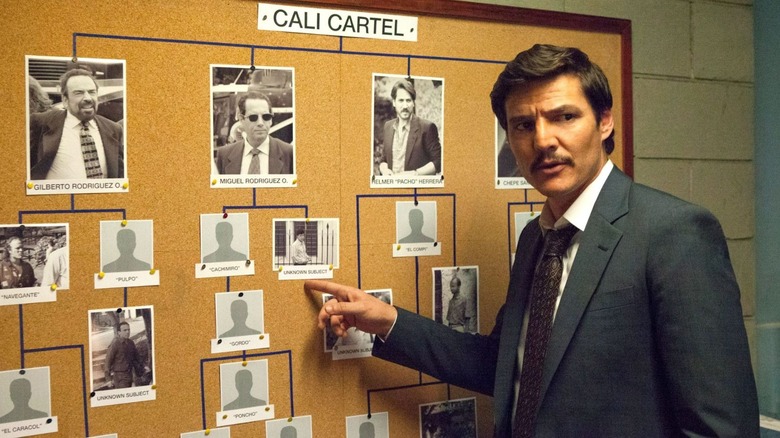 Netflix
Pedro Pascal also stated that David Benioff, who co-created "Game of Thrones" and served as showrunner throughout its run, once called his audition "amateurish." Despite the unimpressive video quality, Pascal's performance was just what the show needed to see in Oberyn Martell. So, of course, he got the role. The rest is history.
"And the suckers fell for it. Is that my fault? No, it's theirs," said the star.
Pedro Pascal portrayed Oberyn Martell throughout season 4 of "Game of Thrones" until he met an untimely, gruesome death at the end. His time on the show may have been short-lived, but it paved the way for his career in mainstream television and film, and we're all grateful for it!