Why Gentleman Jack Was Canceled After Two Seasons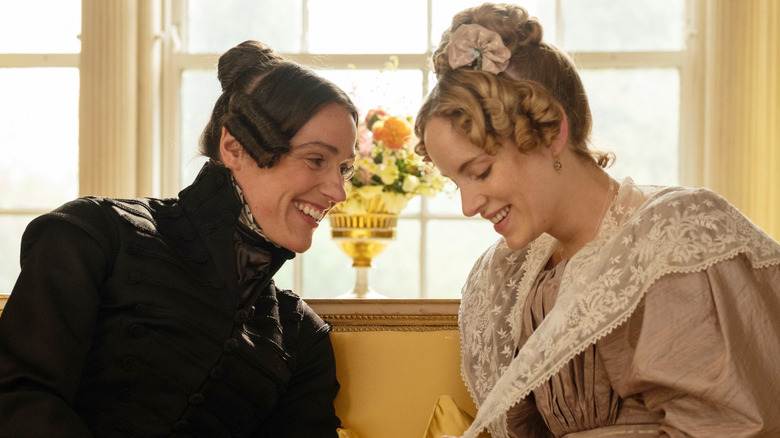 HBO
Sadly, it seems we've seen the last of our favorite chaotic lesbian couple, Anne Lister and Ann Walker. HBO has declined to renew "Gentleman Jack" for season 3, axing the period drama after two eight-episode seasons.
The TV show, for those not familiar, is based on the 19th-century diaries of the real-life Anne Lister (played by the magnificent Suranne Jones), an English landowner and industrialist dubbed "The First Modern Lesbian" by historians. Created and written entirely by Sally Wainwright, "Gentleman Jack" follows Anne as she courts and, in time, secretly marries a young heiress named Ann Walker (Sophie Rundle, also superb) in-between sinking coal pits, taking a vested interest in the future of the shipping industry, and power-walking back and forth across Halifax, West Yorkshire. Along the way, complications arise in the forms of business rivals, Ann's homophobic, money-grubbing relatives, and Anne's previous messy romances. There are also sub-plots about Anne's servants and tenants that involve pigs and murder — but let's not get into that.
The new WarnerMedia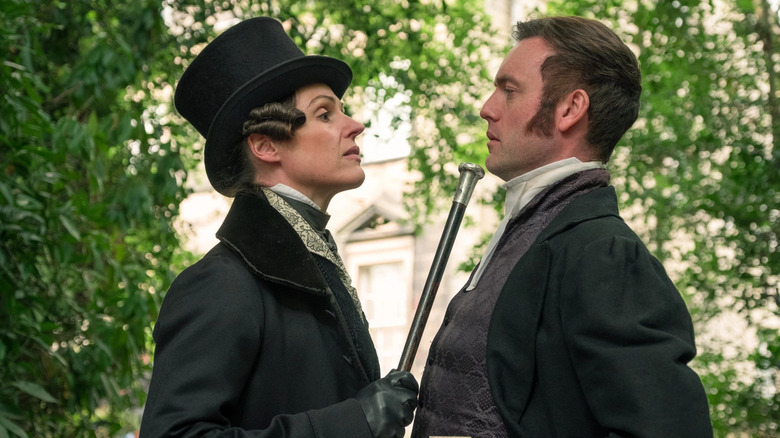 HBO
In a statement (via TVLine), HBO confirmed it had canceled "Gentleman Jack," expressing its gratitude to "the entire cast and crew for bringing Anne and Ann's story to life." Jones and Rundle also took to social media to comment on the show ending. In a post on her Instagram, Jones stated she has "never been involved in a show that has made such a huge impact and touched my heart like this one has" and praised Rundle, calling her "a true friend and a total star." Rundle returned the compliment in her own Instagram post, stating she "will be forever grateful to have been allowed to spend time in the eye wateringly talented orbits of Sally and Suranne, and the incredible team of people who brought this story to your screens."
Despite earning strong reviews across its first two seasons, the odds were always against "Gentleman Jack" getting a third chapter. While far less expensive than other HBO shows (not to mention it was co-produced by BBC One, further mitigating costs), the series was never lacking when it came to quality production values. Coupled with its devoted but limited audience, that made the show vulnerable to cancelation, not least of all on the heels of the WarnerMedia and Discovery merger being finalized back in the spring. Given Warner Bros. Discovery CEO and president David Zaslav's known business-first, artistry-second outlook, it's no mystery as to why the company's more niche TV shows have been dropping like flies of late.
'We're not alive, are we, if we're not taking the odd risk?'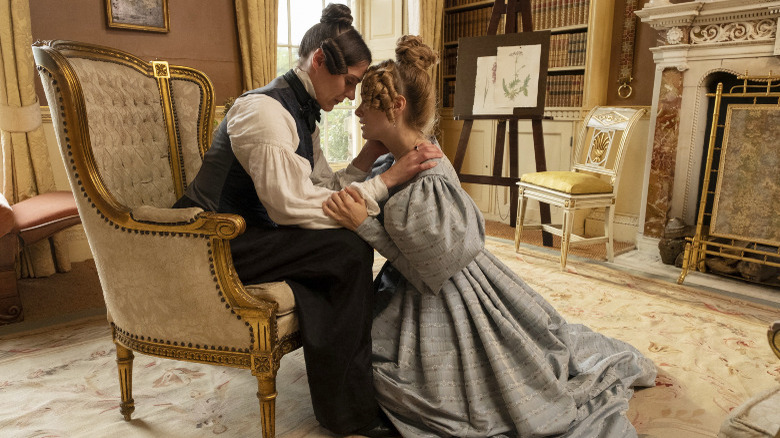 HBO
Timing was also against "Gentleman Jack" in other ways. The show premiered in April 2019 and would've likely returned for its second season in 2020 had it not been for the pandemic. Instead, season 2 debuted in April 2022, a whole three years later. It's far from the only series to suffer a prolonged break between outings due to COVID-19, of course. Still, unlike, say, "Stranger Things," it was easier for casual viewers to overlook the continuation of Anne and Ann's love story amidst the avalanche of streaming releases demanding their attention these past couple years.
"We're not alive, are we, if we're not taking the odd risk?" to quote Anne, and in that regard, it's easier to appreciate that we even got "Gentleman Jack" for as long as we did. That being said, it's certainly telling that HBO kicked-off Pride Month by renewing its surprise-hit queer pirate comedy series "Our Flag Means Death," only to axe its beloved lesbian romance show almost as soon as July arrived.