The Talisman: Everything We Know So Far About Netflix's Stephen King Adaptation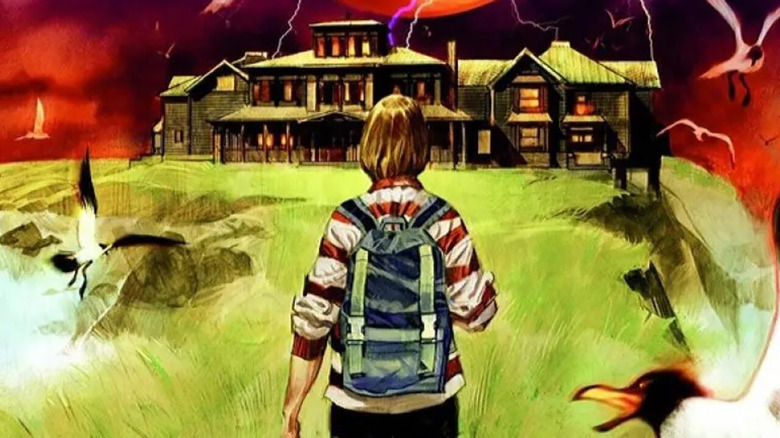 Viking Publishing
"Stranger Things" may be coming to an end, but the Duffer Bros. are certainly keeping their plates full. In conjunction with their production company Upside Down Pictures, Netflix has hitched their wagons for more projects from Matt and Ross Duffer, including a series adaptation of Stephen King and Peter Straub's fantasy novel, "The Talisman."
The companies will also be working in tandem with Paramount Television in Steven Spielberg's Amblin Entertainment, with "Stranger Things" co-executive producer and writer Curtis Gwinn along for the ride. Spielberg first snagged the rights to "The Talisman" before the book went to print back in 1982, but after four decades, we've still yet to see any sort of adaptation. He's gotten close a few times, but alas, still nothing.
Frequent Spielberg producer Frank Marshall ("Arachnophobia," "Alive," "Congo") was attached at one point to direct and executive produce, and most recently, Mike Barker ("The Handmaid's Tale," "Broadchurch," "Fargo") looked to bring the project to life. Fortunately, it seems like the fate of "The Talisman" is finally going to change. "Stranger Things" has been rightfully compared to both the works of Stephen King and Steven Spielberg, making the Duffer Bros. a perfect fit for this sort of project.
Here's everything we know so far about the new series adaptation of "The Talisman."
What is The Talisman about?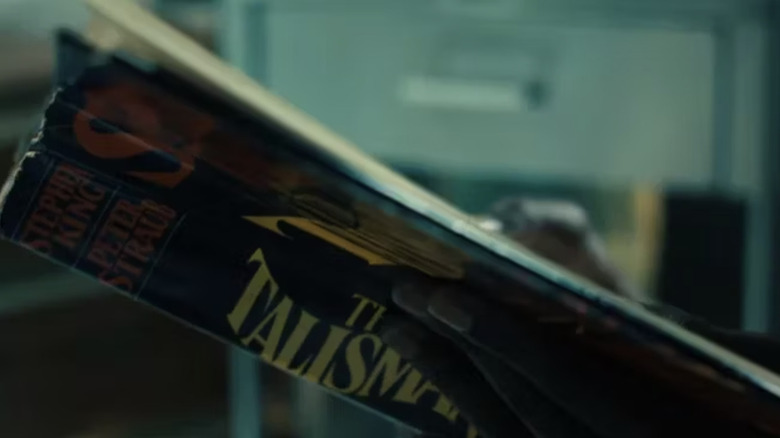 Netflix
"The Talisman" centers on a young man from New Hampshire named Jack Sawyer who has the ability to "flip" between our reality, and an alternate, darker, parallel world called "The Territories."
Yes, you are correct in immediately thinking this sounds like something straight out of "Stranger Things." Jack goes on his adventures in an attempt to find an artifact in The Territories that could save the life of dying mother. "The Talisman" has been a notably huge influence on The Duffer Bros.' work and "Stranger Things" with Lucas seen reading the book to Max at the end of season 4.
"It's much more fantasy," said Matt Duffer in an interview with Deadline. "It has sci-fi, it has horror elements, it has a lot of heart, it has everything that we love, and it's got the best werewolf character I think, ever." Not to bury the lede or anything, but yes, "The Talisman" does include a 16-year-old werewolf named Wolf that serves as Jack's gentle giant companion for most of the book until, well, spoilers...
Matt Duffer referred to the book as "the last great '80s Stephen King book that has not been previously adapted," which is both accurate but also "The Eyes of the Dragon" erasure.
40 years worth the wait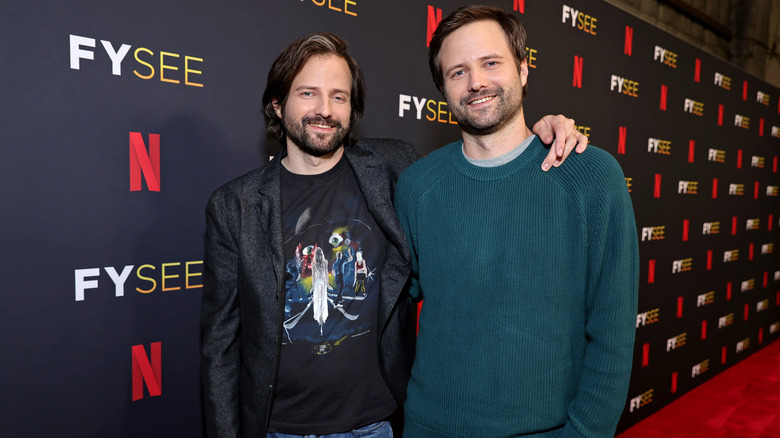 Emma Mcintyre/Getty Images
As is the case with most books by Stephen King, "The Talisman" is a long read, coming in at 784 pages. As we've seen with some other adaptations of King's longer works, there's just too much to cram into a two hour film. It's why "It" was adapted first into a miniseries and then two separate feature films. Matt Duffer continued in his Deadline interview by acknowledging that the decades-long wait may have been for the project's benefit.
"It's a huge book, it's really long and I don't think it would ever have really worked effectively as a movie. Until recently, I don't think it would have worked as television. It's like we're in this new era now where there's a kind of a merging of television shows that feel and look like movies because they're getting these pretty big budgets behind them. So, something like 'Talisman' that even five years ago was not doable, is very doable now."
There's no word on an expected delivery date and they'll certainly be busy putting "Stranger Things" to bed, but we'll obviously be following this projected with bated breath. Both Duffer Bros. called adapting the book a "dream project," and given how often "Stranger Things" borrows from "The Talisman," it legitimately seems like they were born to be the ones to adapt this book.
After all, The Duffer Bros. were born the same year "The Talisman" hit bookshelves. (*Puts on tinfoil hat*)