New Death Note Live-Action Series Coming From Stranger Things Creators, The Talisman Adaptation Confirmed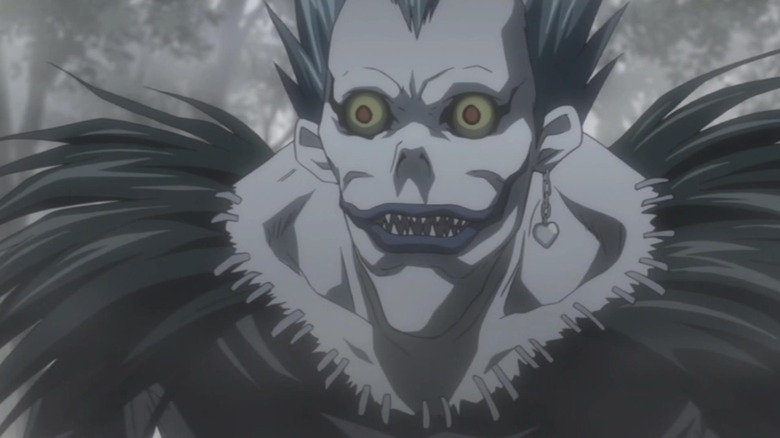 Adult Swim
Netflix is staying in the Duffer Brothers business — and seemingly for the long haul. Matt and Ross Duffer, the creators of "Stranger Things," have launched a production company called Upside Down Pictures, named after the monster-filled world featured in their beloved sci-fi series, and have teamed with the streaming service for several high-profile projects. Among them are two very interesting ones, including a new live-action series adaptation of the Japanese manga "Death Note," as well as confirmation that a series adaptation of Stephen King's "The Talisman" is on the way.
News of the deal between Upside Down Pictures and Netflix was announced by Deadline. The outlet notes that "Death Note" will not be connected to the 2017 live-action movie that Netflix produced and will be an entirely new take on the source material, which originally came from writer Tsugumi Ohba and artist Takeshi Obata. There is no word yet on who will be behind the adaptation, save for Matt and Ross Duffer, who are surely going to be on board as producers.
For those who may not be familiar, the wildly popular manga centers on a teen who discovers a black notebook that winds up providing him power over life and death. That power over death? It's as simple as writing a person's name in that little black book, and that person will be killed. The teen becomes drunk with power and aims to cleanse the world. No word yet on casting or anything of that nature either, as it sounds like this is in the very early stages of development. At one point, a "Death Note" sequel was in the works at Netflix, but it appears that version is dead and this will be taking its place.
The Talisman is finally coming to life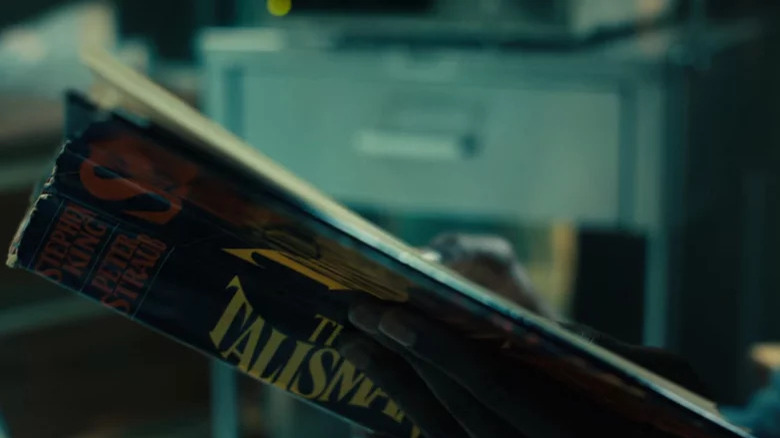 Netflix
We had previously heard that the Duffers had teamed with Steven Spielberg's Amblin Entertainment for an adaptation of Stephen King and Peter Straub's 1984 novel "The Talisman." That has been confirmed to be on the duo's to-do list as part of this new deal. This take on the material was cooked up by "Stranger Things" co-executive producer Curtis Gwinn. As for what to expect, a brief logline was provided and reads as follows:
"The Talisman tells the story of a young man who moves between New Hampshire and an alternate world called 'The Territories' to obtain an artifact that will save his mother's life."
It is worth pointing out that the novel in question actually had a role to play in "Stranger Things" season 4. A bit of clover foreshadowing, perhaps? Netflix co-CEO and Chief Content Officer Ted Sarandos had this to say about the deal with the Duffers:
"Matt and Ross are an exceptionally unique talent with a vision so crisp and clear. They are all about the details — it's no accident that Stranger Things has pierced the zeitgeist to become the epic pop culture phenomenon it is today. We're excited to continue telling new stories with them as they grow Upside Down Pictures and to welcome Hilary as creative partner."
Neither "Death Note" nor "The Talisman" have release dates yet, but we'll be sure to keep you posted as details on all of these projects come our way.