Why Was Night Sky Canceled After Just One Season?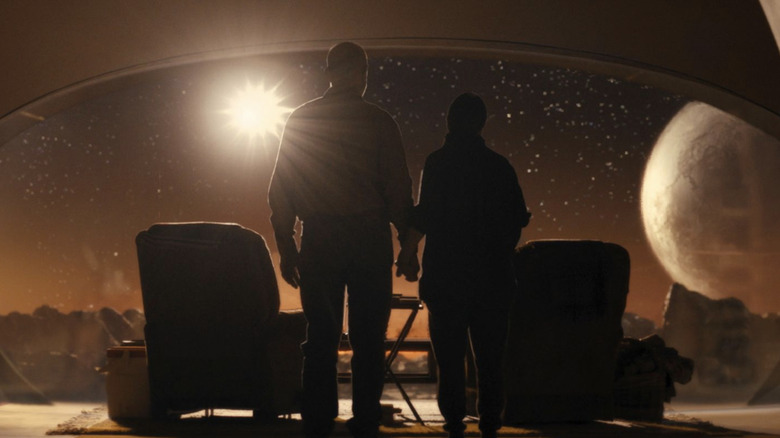 Amazon Studios
I guess the universe doesn't want us to have nice things after all. Despite earning largely positive reviews from both critics and audiences alike, the Prime Video series "Night Sky," starring J.K. Simmons and Sissy Spacek, has been canceled after only one season. The eight-episode sci-fi mystery set in a Midwestern small town took a mature and heartfelt approach to a story centered around an interplanetary dimensional portal, a move often reserved for big-budget popcorn epics. Created by Holden Miller and with Daniel C. Connolly serving as showrunner, "Night Sky" focused on an elderly couple named Franklin and Irene who have been keeping a portal to a deserted planet hidden in their backyard to make sure it remained untouched by outsiders. Suddenly, a mysterious young man named Jude (Chai Hansen) arrives and the couple learns that there's much more to the portal than they realized.
Now, just six weeks after it premiered on the streaming network, Deadline has reported that the series was canceled due to a lack of viewership. The exact quote stated that "Night Sky" was unable to make a "significant viewership impact," or at least a big enough impact to offset the high costs associated with science-fiction stories. But high concept story aside, "Night Sky" was really more of an intimate look at the way Franklin and Irene are forced to navigate their relationship once their secret was shown to not be such a secret after all.
The first show streamed in space – canceled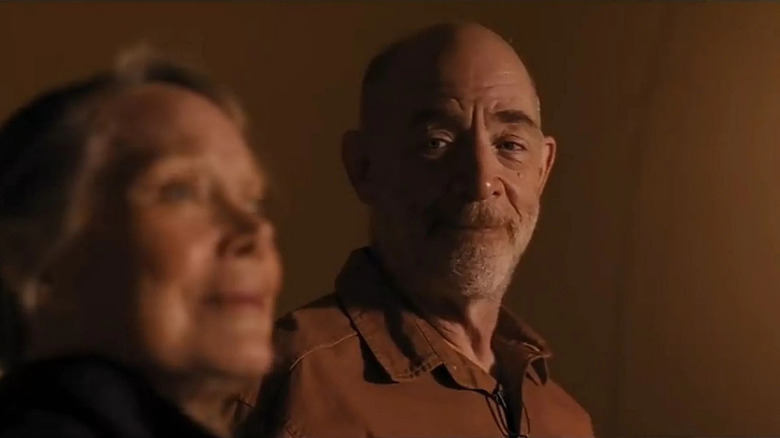 Amazon Studios
Prime Video may have Amazon's billion-dollar profits to spend on content, but they still haven't figured out how to make anyone aware of it. As part of a promotional effort, "Night Sky" was streamed in outer space, making Prime Video the first streamer to distribute something directly into space, and also marking the furthest distance from Earth that a show has ever been broadcast. Chances are, this is something you didn't know until I mentioned it just this second, because again, Prime Video needs to majorly overhaul the way they market their original properties. Juan José Campanella, of "The Secret in Their Eyes" fame, directed the pilot episode in addition to executive producing, with Victoria Mahoney ("Yelling to the Sky") and Sara Colangelo ("The Kindergarten Teacher") directing throughout.
There is no reason a show starring two Oscar-winning actors should have been canceled after one season, but it's unfortunately the hand we've all been dealt. "Night Sky" also debuted only a week before "Obi-Wan Kenobi," which may have been a death sentence for any sci-fi series. I guess the giant promotional banner outside the AMC 16 in Burbank, CA wasn't enough to save it.