Superhero Bits: Thor: Love And Thunder's Mighty Box Office Prospects, Netflix's Ultraman Movie First Look & More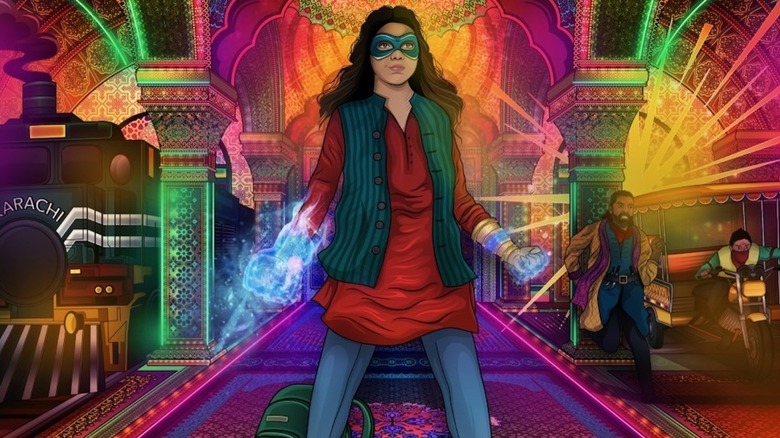 Marvel
(Superhero Bits is a collection of stories, updates, and videos about anything and everything inspired by the comics of Marvel, DC, and more. For comic book movies, TV shows, merchandise, events, and whatever catches our eye, this is the place to find anything that falls through the cracks.)
In this edition of Superhero Bits:
Netflix teases its new "Ultraman" movie.
The "Guardians of the Galaxy Holiday Special" will have an awesome mix.
The "Blue Beetle" movie is nearly finished filming.
"Thor: Love and Thunder" to have a mighty box office debut.
TMNT: The Last Ronin hardcover release trailer
IDW has released "TMNT: The Last Ronin" in a hardcover format which will provide fans the chance to read the acclaimed story in its entirety soon. The tale was more than 30 years in the making and came from the mind of "Teenage Mutant Ninja Turtles" creator Kevin Eastman. A lone turtle survives in an apocalyptic wasteland and it's all about vengeance for his fallen family members. The above trailer gives a good idea of what to expect for those who didn't keep up with the series when its individual issues were being released. The hardcover is currently available on shelves and online.
Netflix shared new look at its upcoming Ultraman movie
A new ULTRAMAN film is coming! Combining the original Ultraman with a bold new look drawn from manga, anime, and of course, the original series. pic.twitter.com/vxKxnER8VG

— Netflix Geeked (@NetflixGeeked) July 5, 2022
Last year we learned that Netflix was making a brand new "Ultraman" animated film, with Shannon Tindle ("Coraline," "Kubo and the Two Strings") on board to direct. We haven't heard too much about it since but now, the folks at Netflix Geeked have shared the above new artwork from the movie. This is not dissimilar to the artwork that was shared when the movie was originally announced but it does have a bit more flare to it. If nothing else, it provides an update and confirms that the project is still very much on the way. Maybe we'll get some news during Ultraman Day this Sunday? Yes, Ultraman Day is a thing!
Marvel's Echo series may feature a lot of Kingpin and Daredevil
What's the time? It's rumor time! As always around these parts, rumor is a key word when we use it, so let's keep that in mind. That said, Marvel's "Echo" series is currently in production and it is heavily rumored to include both Vincent D'Onofrio's Kingpin (because maybe he's not dead?) as well as Charlie Cox's Daredevil.
Well, Weekly Planet Podcast co-host James Clement has some alleged details that may get into spoiler territory. So I won't divulge that here but, apparently, Kingpin will be in the show for four episodes, while Cox will be in it for three. Much to process, much to consider. Assuming this information is accurate that is. If it is, it seems these characters are far from finished in the MCU. And Daredevil may not be the only Defender coming back either. We can leave it at that for now.
The Blue Beetle movie is almost finished filming
According to actor Raoul Max Trujillo, DC's "Blue Beetle" movie is nearing the end of filming. Trujillo is set to play Conrad Carapax in the upcoming film from director Angel Manuel Soto and, as we can see, the actor appears to be having himself a fine time on location. But his caption is of note here as he indicates production is coming to an end. That makes sense given that the movie is set to hit theaters in August 2023, which will give them plenty of time for post-production and/or reshoots. Perhaps we'll learn a little something or two about it at San Diego Comic-Con here in a couple of weeks.
Yes, the Guardians of the Galaxy Holiday Special will have an Awesome Mix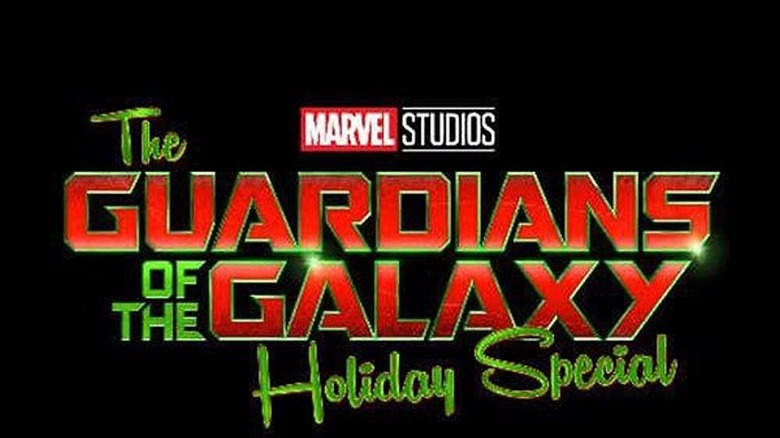 Marvel Studios
We are going to be getting the "Guardians of the Galaxy Holiday Special" later this year on Disney+, which should help to fill the void until "Guardians of the Galaxy Vol. 3" arrives next summer. While not much has been revealed about the special just yet, director James Gunn has confirmed one important detail. A fan recently asked Gunn on Twitter if the special will be an "Awesome Mix" much like the first two movies did. Gunn responded simply yet assuringly with, "Will there ever." As for what songs will be included in the holiday-themed MCU spectacular? One can only imagine but Gunn seems to be hinting at something fun in that department.
Black Adam statue by Jim Lee from McFarlane Toys
The folks at McFarlane Toys have unveiled the above 12-inch statue for the upcoming "Black Adam" movie, with the piece capturing the titular character's likeness. More to the point, capturing the likeness of Dwayne "The Rock" Johnson, who is playing the part in the long-in-the-works film. What's more, legendary artist and head of DC Comics Jim Lee actually cooked up the artwork that the statue is based on, and just about any time his name is attached to something, it's going to look good. Pre-orders are live now and the statue retails for $39.99. Those who are interested can get full details and find pre-order links by clicking here.
Thor: Love and Thunder set for a $300 million global box office debut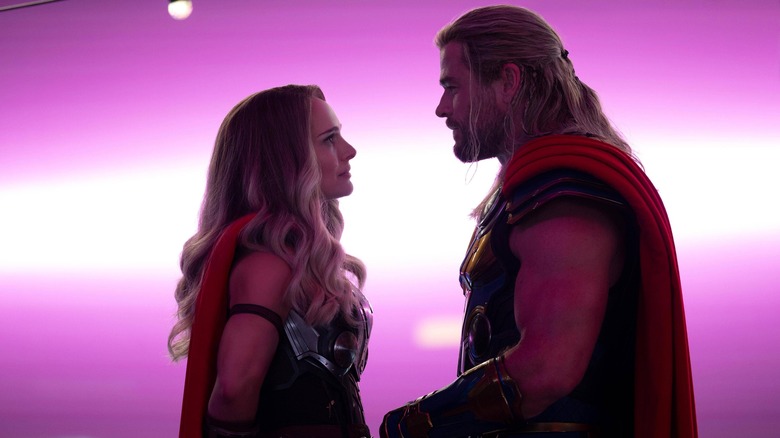 Marvel Studios
After suffering a hefty delay do to the pandemic, "Thor: Love and Thunder" is finally set to hit theaters on Friday and the God of Thunder is going to bring moviegoers out en masse. According to Variety, the film is tracking between $145 and $170 million in North America alone, with international markets looking to bring in another $140 to $150 million. That means director Taika Waititi's MCU sequel should have at least $300 million in the bank come Monday morning, which would be one heck of a start. For whatever it may be worth, reviews have been mixed for the film thus far but, that being said, audience reaction remains far more important and we'll see how that goes in the coming days.
Ms. Marvel episode 4 gets powerful new artwork
Check out this exclusive art from @Vik_Kainth and find out what inspired him in Episode Four of #MsMarvel.
-
"Ms. Marvel, to me, is so relevant in groundbreaking the religious background and minority norms represented in popular culture and the big screen! So this was..." (1/4) pic.twitter.com/159McOEDqU

— Ms. Marvel (@msmarvel) July 5, 2022
Lastly, Marvel has shared some brand new artwork for "Ms. Marvel," specifically inspired by the show's fourth episode. The art was cooked up by Vik Kainth who explained his inspiration for the piece in piece, which Marvel shared in a thread on Twitter along with the artwork of Iman Vellani's Kamala Khan.
"Ms. Marvel, to me, is so relevant in groundbreaking the religious background and minority norms represented in popular culture and the big screen! So this was right up my street with representing and being able to depict Marvel's very own Kamala Khan in the MCU. Bringing me nostalgic feels from growing up hearing classics like 'Mera Laung Gawacha', the sound of the Dhol (an instrument I know very well) and music by Raaginder made me feel so happy and full! I could definitely appreciate and relate to the cultural references and attention to detail. Hence, I really loved how the settings and overall aesthetic in the episode felt so authentic, so I poured that inspiration into the piece itself! I am all about highlighting vibrancy, detail and depth, as many know, my work focuses on depicting the powerful individuality and originality in all females, and so I felt that visualizing when Kamala Khan honed in her power into her hands."
"Ms. Marvel" returns with a new episode next Wednesday on Disney+.