The MCU Role Taron Egerton Hopes He Gets To Play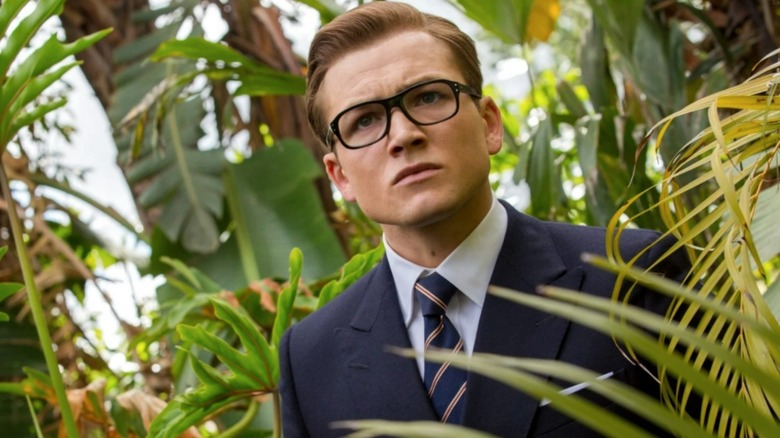 20th Century Studios
For certain kinds of actors, it mostly feels like a matter of when — not if — they'll end up joining a franchise like the Marvel Cinematic Universe. Consider those odds even higher when it comes to someone that viewers have long dreamt of signing on to one of the most major superhero roles around. With his boyish good looks, proven leading man abilities, and, yes, that unstoppable wave of fan-casts throughout the years, Taron Egerton has landed at the top of most wish lists to suit up for the popular superhero franchise.
To this point, Egerton has remained busy leading a franchise of his very own: Matthew Vaughn's "Kingsman" spy flicks. Although the last film in the series ended up being a World War 1-set prequel with none of the established cast, the director has confirmed that "Kingsman 3" would begin filming later this year. Seemingly planned as the grand conclusion to Eggsy's story, the actor would appear to be free for another major blockbuster commitment should he be up for it. While we don't know the specifics of whatever secret plans that Marvel's Kevin Feige has hidden away, at least we now know that Egerton himself remains eager and willing.
The actor is once again fanning the flames for a possible collaboration with the studio down the line and, by his own admission, has apparently met with Feige. Now the only question remains whether it's for a certain rugged superhero that would make many fans thrilled.
'Hopefully if it does come around, they'll give me a shot'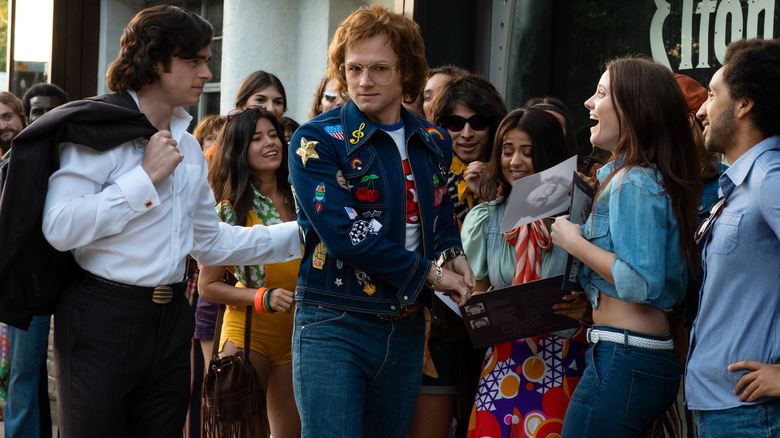 Paramount Pictures
Fan-casts can be a finicky thing. Every once in a blue moon, they may gain so much steam that they directly influence how movies actually turn out. But most of the time, various factors like timing or the age of the actor make such popular choices among fans a moot point. It remains to be seen where exactly "Taron Egerton as Wolverine!" will land on this spectrum, but however it turns out, it won't be for a lack of trying.
In a profile with the New York Times, the actor revealed that not only is he still extremely interested in the role, but he's even met with Kevin Feige and other Marvel executives personally — though the exact phrasing in the article leaves some wiggle room as to whether it was for Wolverine specifically or just a general meeting. When asked whether he hopes to be cast as Wolverine when the character is rebooted in the MCU, Egerton laughed and said:
"I don't think it would be wrong to say that. I'd be excited but I'd be apprehensive as well, because Hugh is so associated with the role that I'd wonder if it'd be very difficult for someone else to do it.
But hopefully if it does come around, they'll give me a shot."
As someone who thinks the best choice would probably be a lesser-known actor (sorry, Daniel Radcliffe truthers!), I can't help but feel Egerton would be wasted in this role. If Marvel fans want, they could just watch Egerton and "Eternals" actor Richard Madden in Dexter Fletcher's excellent "Rocketman" and pretend they're watching a Wolverine and Ikaris crossover musical for the ages. That's what I'd do, personally.