Will Robert Englund's Victor Creel Return In Stranger Things Season 5?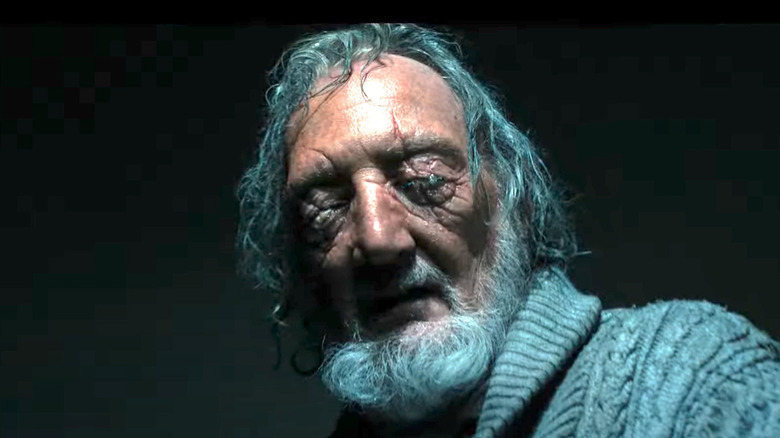 Netflix
It's no secret that "Stranger Things" season 4 took a spectacular turn into horror. Channeling the greatest horror movies of all time, we saw nods to "Carrie," "Poltergeist," and even a Wes Craven classic, "A Nightmare on Elm Street." But it looks as though Vecna isn't done with his waking nightmares.
Throughout the season, Will (Noah Schnapp), Mike (Finn Wolfhard), Eleven (Millie Bobby Brown), and the rest of the gang have been plagued by the show's latest big bad who, it turns out, has more than a passing connection to Eleven. Season 4 Part 1 gave us a glimpse into Vecna's past, as Nancy (Natalia Dyer) and Robin (Maya Hawke) investigate the tragedy that befell old Victor Creel (Robert Englund).
Creel, it turns out, was one of Vecna's first victims. And without giving too much away, he has a very personal connection to the dream-walking humanoid monster. But while we all thought Vecna would be vanquished by the end of season 4, it looks as though that's not the case.
Escaping the clutches of Nancy, Steve, and Robin, it seems Vecna is still on the loose. And while Max (Sadie Sink) is in the hospital, the fact that she technically died for a minute has allowed Vecna to complete his dastardly plan, providing the four deaths he needed to open up rifts all over Hawkins.
Now, the Upside Down is bleeding into the Rightside Up, with Hawkins at the epicenter. But with Vecna still out there, could he be tempted to revisit Victor Creel once more?
One, two, Vecna's coming for you ...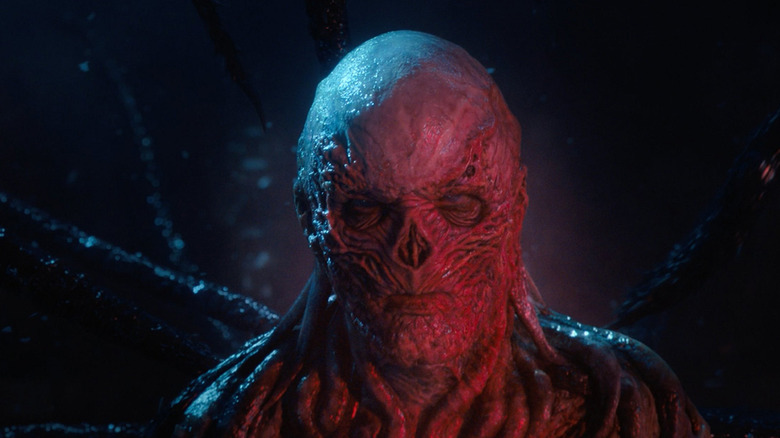 Netflix
Victor Creel first appeared in "Stranger Things" in the season 4 episode "Chapter Four: Dear Billy." Played by none other than Robert Englund, this was another clear nod and wink to the audience about the season's horror roots. After all, Englund shot to fame in the '80s after he became the face of Freddy Krueger in "A Nightmare on Elm Street."
But will he be back in Season 5? Englund himself thinks Vecna has some unfinished business. He told Collider:
"... You hear Vecna talking. I think it's to Nancy, and he talks about me. He says, you know, 'Oh, Victor. Old grumpy Victor. Never got back to him. Maybe I should. I've been so, so busy.' So, I don't know what that means. Is he gonna kill me? Does he want to punish me more than I've already been punished? I don't understand what that meant, or if they feel they need to pay that off. There's so many loose ends that have to be resolved in Season 5."
Obviously, there is a lot of unfinished business to cover next season. Most importantly, what's going on with Hawkins? But the notion that Vecna might not be done with Victor Creel is an interesting one. After all, he did let the man live.
I can't help wondering whether Creel will play into his plans further down the line. What's the real end goal, and how will he accomplish it? If there's a compelling enough reason to revisit Creel at the old mental hospital, it would certainly make another cool return for Englund.
A loose end to tie up ... and it's about time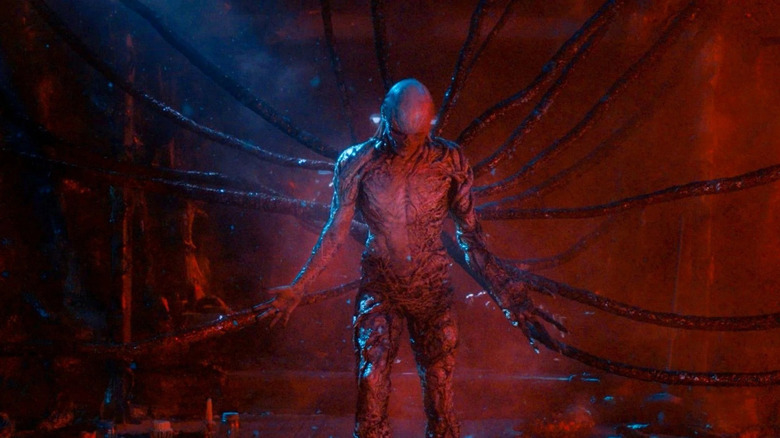 Netflix
Vecna's relationship with Victor Creel is ... complicated. "Chapter 7: The Massacre at Hawkins Lab" sheds some light on this. It turns out Victor is Vecna's father — the monstrous villain was once known as Henry Creel. And the massacre at the Creel murder house? It was all Vecna's doing.
Of course, he wasn't Vecna back then. Henry was a remarkable child, born with powers similar to Eleven. But he grew tired of the mundane existence of humanity, ultimately murdering his entire family and framing his father in the process.
Now that Creel has won, raining fire and brimstone upon Hawkins as the Upside Down bleeds into our dimension, it could be the perfect time to put an end to his story once and for all. Coming full circle to kill his father would be a fitting victory lap, or perhaps Victor will prove to be the key to saving Hawkins once and for all.
It's a compelling thought, and it sounds as though Robert Englund would be up for a "Stranger Things" return — with a good reason that's steeped in horror literature. He told Cinema Blend:
"But you know, Victor. What's Victor? What is the name Victor? What is the dropdown basic horror collective consciousness of the name? Victor Frankenstein. And who is Victor Frankenstein? What did he do? He gave birth to a monster. Because Frankenstein is the scientist, not the monster. And I'm Victor Creel, and I gave birth to a monster. So, what does that say about my evil seed? It's good writing. There's a whole lot of stuff going on."
Will Victor return to help vanquish his son? For now, we'll have to wait and see. But it's a very compelling thought.