Disney's Lightyear Was The Only Real Loser At The Box Office This Weekend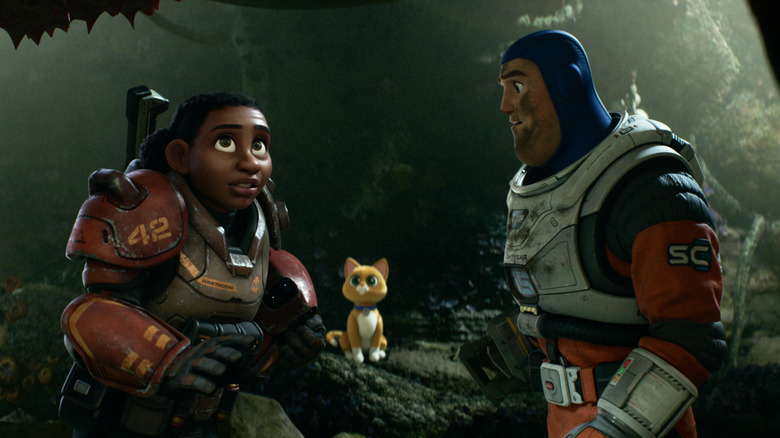 Disney
It was a huge weekend at the box office with both "Elvis" and "The Black Phone" — two very different movies, mind you — opening up and looking to put some meat in seats. Not only that but "Top Gun: Maverick" and "Jurassic World Dominion" were both out there looking to keep the ball rolling. Luckily for the industry at large, it all worked out, as all four movies made a good chunk of change, with "Elvis" topping the charts with $31 million. Really, it was a fantastic weekend all the way around for just about everyone. Everyone, it seems, except for "Lightyear."
Disney had become the unquestioned box office champion in the years leading up to the pandemic. But everything has changed and, to illustrate that point, Pixar's latest, an original "Toy Story" spin-off that seemed to confuse a lot of moviegoers with its marketing, fell all the way to number five in its second weekend with just $17.6 million, per The Numbers. That represents a disastrous 65.1% drop compared to its opening weekend, an opening weekend that fell well short of expectations I might add. This to say, it's bad and, hard as it may be to believe, Disney is really the only loser here while Paramount, Warner Bros., and Universal all have reason to celebrate.
So, what happened?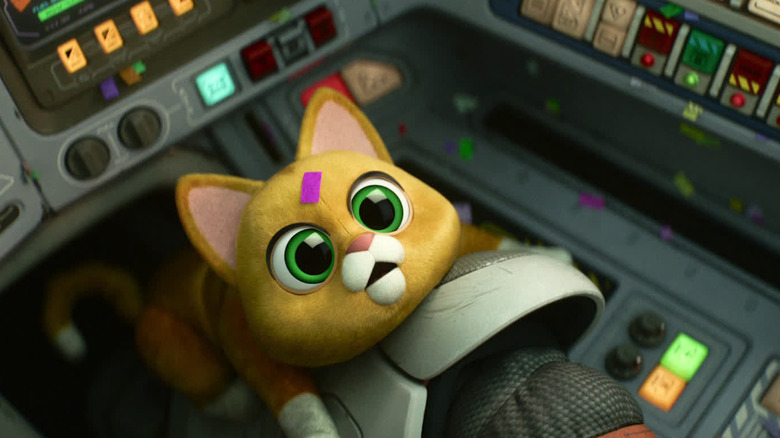 Disney
Now, nobody is crying tears for Disney just yet, as they've got a $950 million hit in "Doctor Strange in the Multiverse of Madness" this year and the Marvel brand pretty much carried the box office in 2021. That said, Pixar used to be pretty much bulletproof and the fact that a movie connected to "Toy Story" is falling this hard and fast is a wake-up call. Did releasing "Soul," "Luca," and "Turning Red" directly to Disney+ hurt the Pixar brand? Maybe! I certainly think so, but that's not the whole of it.
I didn't initially think the concept of making the movie that Andy saw that inspired the toy Buzz Lightyear was that convoluted but, apparently, audiences weren't having it. Even if they were, it's clear this spin-off was more akin to "Solo: A Star Wars Story" rather than the first "Fantastic Beasts and Where to Find Them." The audience was limited and the movie missed the mark. Period. There is lots of competition right now and "Minions: The Rise of Gru" arrives this weekend. Disney needs to take the L here and figure out how to move on.
Seriously, everything else went very well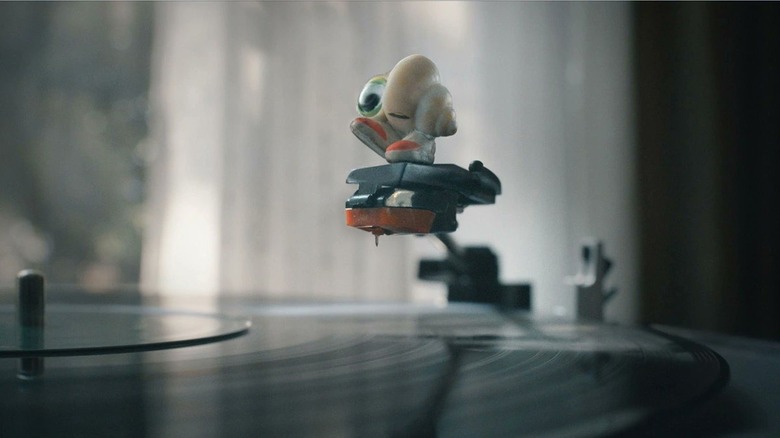 A24
Be that as it may, it really is amazing how just about everything else went right this weekend. "Top Gun: Maverick" topped $1 billion and became the highest-grossing movie of the year so far. "Jurassic World Dominion" is approaching $750 million despite terrible reviews, signaling that audiences clearly disagree with critics here. Original horror found its footing with "The Black Phone" and an adult-skewing biopic about Elvis Presley came out on top above all of that. That's the box office firing on all cylinders.
Heck, even the bottom five in the charts did better this weekend, with our number 10 film, "Downton Abbey: A New Era" ($370) besting last week's number 10 finisher "Brian and Charles" ($216,000). Plus, A24's "Marcel the Shell with Shoes On" debuted to $169,000 on just four screens, setting up a possible big run for the critical darling. Speaking of A24, "Everything Everywhere All At Once is still at number eight this weekend in its 14th weekend, with $533,000 more to its name. It should pass $90 million worldwide any day now, which is pretty incredible.
The point is, just about everything seems to be going well right now in terms of the exhibition side of the movie business and, at the very least, it's bizarre to have Disney be the odd man out. Will this be more of a trend in the future? Or just a temporary setback? That's the big question.