Top Gun: Maverick Speeds Past The $1 Billion Mark At Worldwide Box Office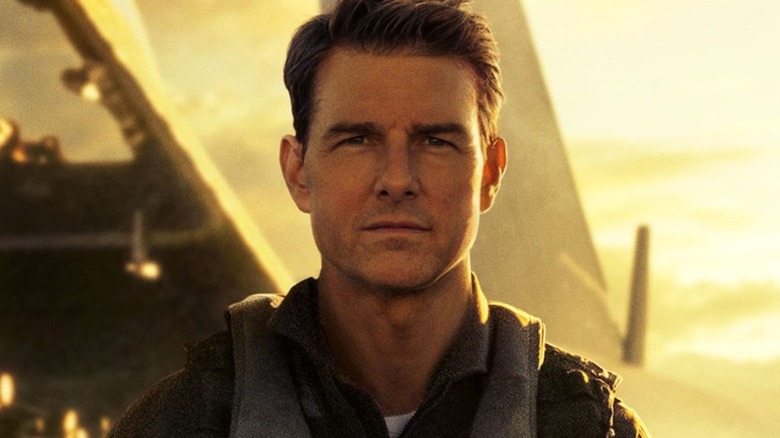 Paramount Pictures
In news that will surprise exactly no one, "Top Gun: Maverick" has been doing exceedingly well at the box office. The top-grossing film of Tom Cruise's career has officially passed the threshold of $1 billion dollars, according to Deadline. That is a staggering amount of money, and considering the number the pandemic has done on the box office, it's practically a miracle. 
That's a whole lot of nostalgia. Last weekend the film passed $900 million, $100 million over Tom Cruise's previous record. The thing is, it can't all be nostalgia. "Top Gun," the film which this is the sequel to, opened 36 years ago, meaning a whole lot of the audience for "Top Gun: Maverick" wasn't even born when that came out. 
Right now the total for the film stands at $1,006,423,000 in the worldwide box office, with just under $522 million in domestic ticket sales and just under $485 million overseas, according to Box Office Mojo. What's even crazier is that each week, the film hasn't been dropping off that much. This is speculation, but I do wonder if this has to do with the fact that people are emerging out of isolation, and heading to the movie theater for the first time in a long time, and if you're going to do that, you want to see a film that justifies not waiting for something on streaming. This Joseph Kosinski-directed film is absolutely one you need to see in a theater, on the biggest screen you can find.
The need for dollars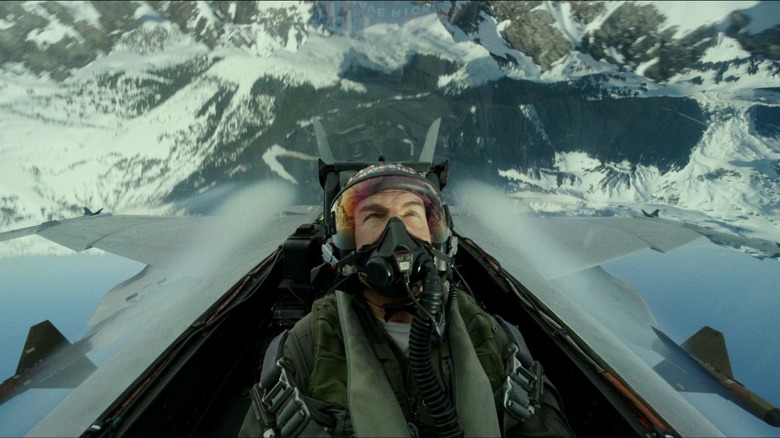 Paramount Pictures
Having two holiday weekends (Memorial Day and Juneteenth) likely helped, with more people heading to the movies with their time off, and a massive heat wave driving people to air conditioned theaters, but that's only going to give a push. "Jurassic World Dominion" didn't stomp on the gains "Top Gun: Maverick" made, and "Lightyear" has been somewhat disappointing with less than a $153 million intake since it opened on June 15, 2022. Baz Luhrmann's "Elvis" is neck and neck with "Top Gun: Maverick" for this weekend's top spot. Not opening in Russia or China couldn't take this away from the film either. It's pretty powerful stuff. 
It's hard to argue with success, and "Top Gun: Maverick" is likely going to spawn more updates of classic films, though I somehow doubt lightning can strike like this twice. This film hits the perfect balance of nostalgia and the notes audiences want from a revisiting of a favorite, and not leaning so heavily on it that it's just a retread of what we saw 36 years ago. (Friends, they're playing football this time, not volleyball. That's different!) 
"Top Gun: Maverick" stars Tom Cruise, Glen Powell, Jennifer Connelly, Miles Teller, Jon Hamm, and Val Kilmer. It's currently playing in theaters.