30 Coins Season 2: Everything We Know So Far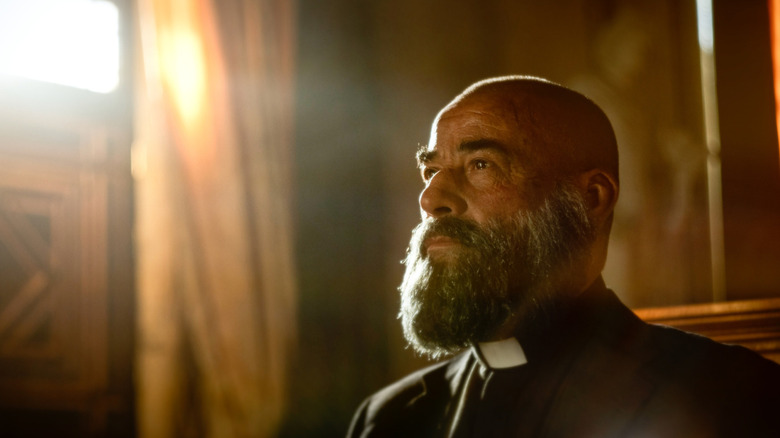 HBO Max
It's certainly a good time for episodic horror media. We've currently got new episodes of "Evil" premiering weekly, the body horror-heavy second volume of "Stranger Things" season 4 set to stream on July 1, and even a new season of the chilling crime drama "True Detective" on the way from Mexican horror filmmaker Issa López.
Despite all of these forthcoming options, true horror hounds will always make room for more. Luckily, there's a new season of the distinctly Spanish show "30 Coins" (or "30 monedas") coming out in 2023.
With a little bit of time on our hands before the spectacular show resolves some of the cliffhangers it left off on in season 1, it's time to unpack what we can expect from the hotly anticipated second season.
When and where to watch 30 Coins season 2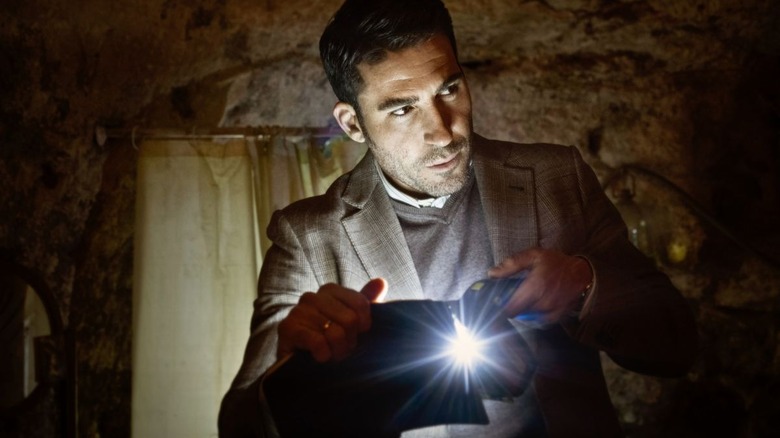 HBO Max
You can catch season 2 of "30 coins" on HBO Max when it streams globally in 2023. There's no official release date yet. Season one premiered on the streamer on November 29, 2020, and concluded on January 17, 2021, meaning that we can expect new episodes on a weekly basis. It's unclear whether we'll get the show during the beginning or tail end of 2023—or if it'll hit during a completely different time of year. Either way, if you've got HBO Max, you'll be ready to pounce as soon as it's available.
What we think 30 Coins season 2 will be about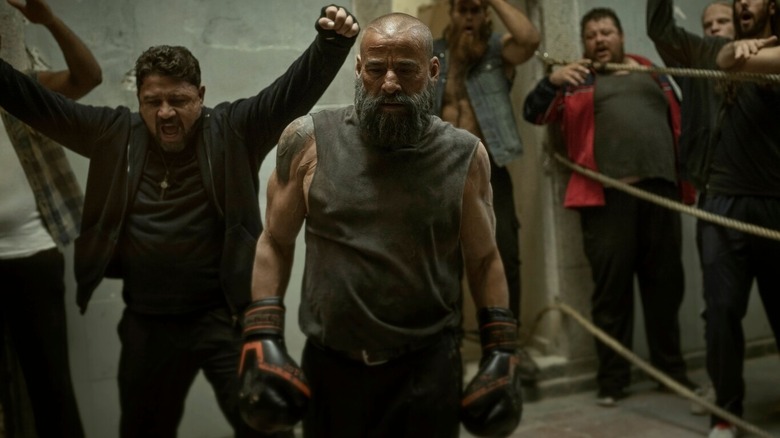 HBO Max
The general premise of "30 Coins" has to do with a Catholic exorcist, ex-con, and skilled boxer named Father Vergara (Eduard Fernández) who relocates to the quaint Spanish town of Pedraza to try and leave a murky past behind him. When he arrives, however, he finds that the town isn't pleasantly picturesque at all. Supernatural events begin to hold the town hostage, and he enlists the aloof mayor Paco (Miguel Ángel Silvestre) and local veterinarian Elena (Megan Montaner) in the informal investigation. Surely enough, much of the town's paranormal occurrences are linked with a silver coin that Father Vergara possesses—said to be one of thirty pieces of silver that Judas Iscariot accepted from the Romans in his betrayal of Jesus Christ. So the titular "30 Coins" have a deep-seated biblical meaning, and it turns out that the Vatican's Holy See might just be connected to the conspiracy.
Season one ended with a lot of shocking uncertainty regarding the fate of the show's central trio, so there's very good reason to believe that season 2 will pick right back up where it left off: Nearly every citizen of Pedraza has gone certifiably insane, a guilty Paco sits by Elena's bedside after she's been admitted to a hospital in Madrid, and a new threat looms in the distance. As it turns out, the face of that threat has been recently announced.
What we know about the 30 Coins season 2 cast and crew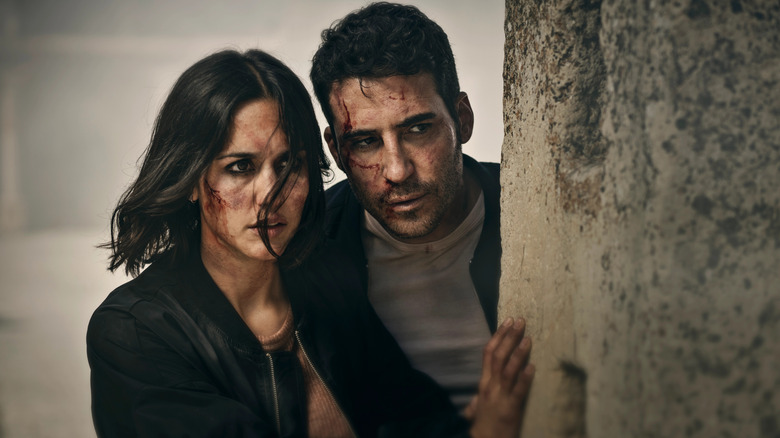 HBO Max
While main cast members Eduard Fernández, Megan Montaner, and Miguel Ángel Silvestre will certainly be returning, they'll have an acclaimed American actor joining their ranks in season 2. It's been announced that Paul Giamatti will now join the cast, playing Christian Barbrow. Barbrow is a truly multi-faceted character, having his hands in the world of tech, business, science, and even sci-fi novels. Furthermore, he's an American billionaire who serves as the head of a shadowy organization composed of some of the world's most powerful people. If it wasn't clear enough, Giamatti will be the new face of evil in the second season of "30 Coins." Also joining him in the cast is Spanish actress Najwa Nimri (Netflix's "Money Heist").
What makes "30 Coins" so incredibly exciting in the first place, however, is the fact that it's helmed by Spanish filmmaker Álex de la Iglesia and his long-time writing partner Jorge Guerricaechevarría. The duo first burst onto the scene in 1993 with the Pedro Almodóvar-produced "Mutant Action" ("Acción mutante"), followed by the underground gem "Day of the Beast" ("El día de la bestia") in 1995. Their filmography features an eclectic assortment of horror, comedy, drama, and romance—sometimes simultaneously. If you're looking to temporarily curb your appetite for "30 Coins" before the new season hits, it's the perfect time to wade through De la Iglesia and Guerricaechevarría's existing collaborative work.
Executive producers of "30 Coins" for HBO Max are Steve Matthews, Miguel Salvat, and Antony Root. De la Iglesia and Carolina Bang will serve as executive producers for Pokeepsie Films. The second season will be a co-production between Spain, Italy, France, the U.S., and the U.K.