Why Is Money Heist Ending? Here's What We Know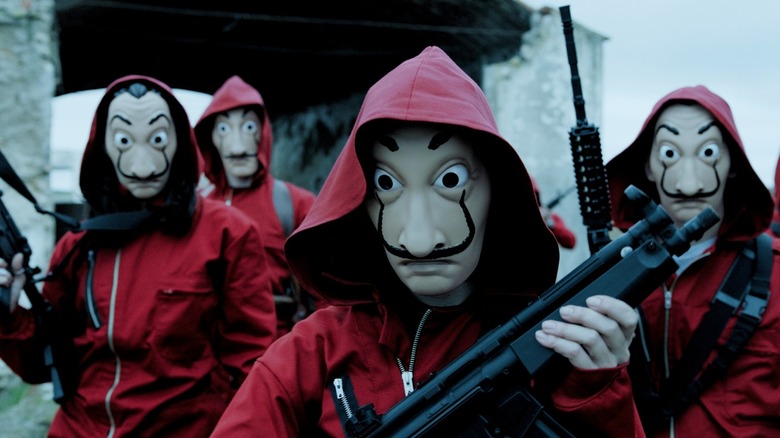 Netflix
(Welcome to Will There Be Another Season?, a series where we answer that question and explore what comes next.)
One of the biggest (and arguably most unexpected) hits is coming to an end on Netflix. Indeed, "Money Heist" is getting ready to pack it in after the second half of season 5 is released in December. 
Fans of the show may be wondering why the show isn't returning for another season. The good news is, it has nothing to do with a lack of success or Netflix getting in the way of such a thing happening. We're here to lay it all out for fans of the show and explain why, like all good things, "Money Heist" must come to an end.
Money Heist Was Originally a Limited Series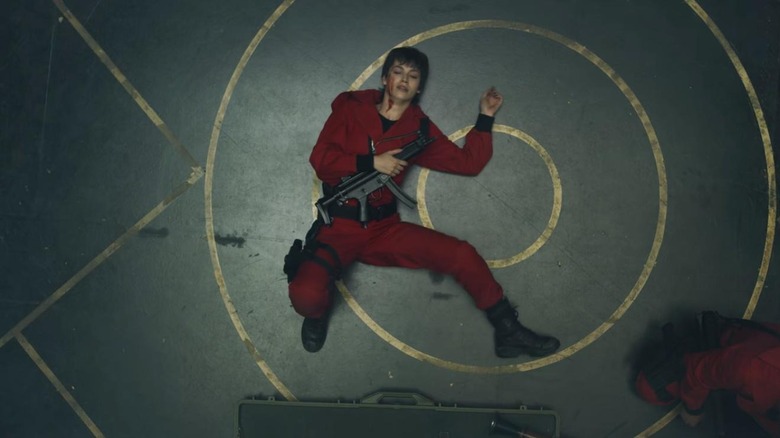 Netflix
"Money Heist" did not begin as a Netflix original series. Rather, the Spanish-language heist/drama series started life as "La casa de Papel" and it was a ratings flop when it originally aired on Spanish TV. Then the show was recut into 22 episodes and released on Netflix in December 2017, with Part 2 releasing several months later in April 2018.
Remarkably, with virtually no marketing campaign, "Money Heist" became one of the most-watched on Netflix's platform. Even though it was originally conceived as a limited series, this prompted Netflix to request that creator Álex Pina come up with a way to continue the show. And that's exactly what he did.
Success Earned a Continuation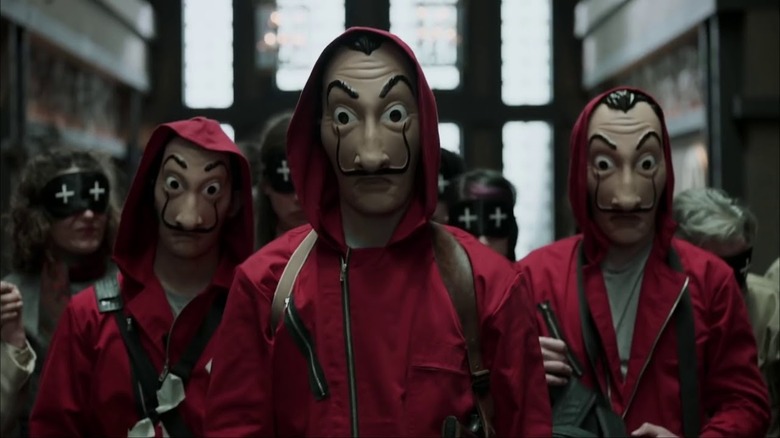 Netflix
The unexpected success of "Money Heist" paved the way, ultimately, for three more seasons of the show. The producers were given increased budgets and viewers were treated to far more than was originally expected. But creatively, the team decided that "Money Heist" season 5 should conclude the series. It wasn't so much that the show was canceled — rather, creatively, it was time to put the show to rest.
Álex Pina previously had this to say about the creative process that went into "Money Heist" season 5/part 5:
"When we began to write Part 5 in the midst of the pandemic, we felt that we had to change what was expected from the ten-episode season and used every tool we could to create the sensation of a season finale or series finale in the first volume itself. We decided to work in an extremely aggressive genre, putting The Gang on the ropes. In Volume 2, we focus more on the emotional situation of the characters. It is a journey across their sentimental map that connects us directly to their departure."
This Isn't Necessarily a Bad Thing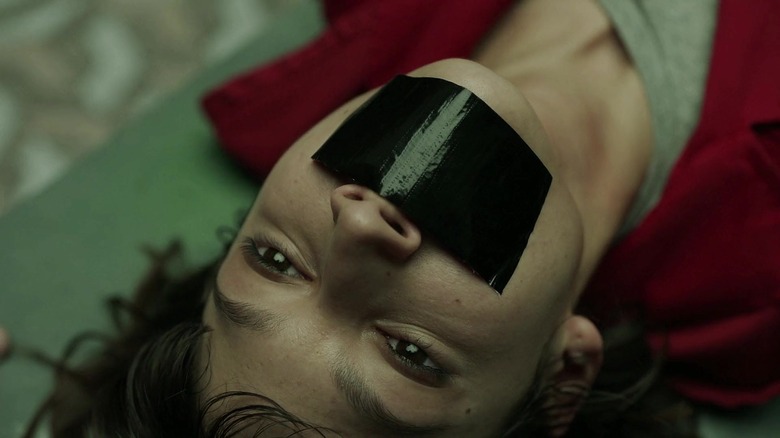 Netflix
Yes, it is unquestionably sad when we must say goodbye to things we love, and TV shows are no exception. It's difficult when shows live on well past their prime, which is so often the case with network television. Or, even worse, they're canceled far too soon. So the fact that "Money Heist" gets to go out on its own terms is something worth celebrating.
"Money Heist" season 5 part 2 arrives on Netflix on December 3. Here's the official synopsis:
The gang has been shut in the Bank of Spain for over 100 hours. They have managed to rescue Lisbon, but their darkest moment is upon them after losing one of their own. The Professor has been captured by Sierra and, for the first time, doesn't have an escape plan. Just when it seems like nothing else could go wrong, an enemy comes on the scene that is much more powerful than any they've faced: the army. The end of the greatest heist in history is approaching, and what began as a robbery will turn into a war.