Liam Neeson Never Expected Taken To Define His Career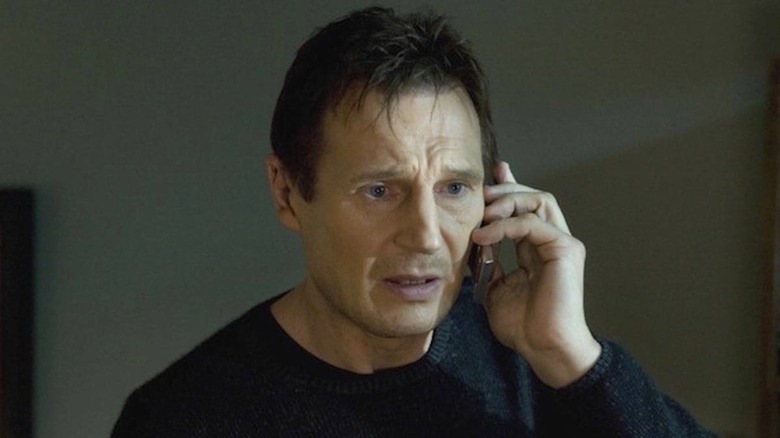 20th Century Studios
Liam Neeson might have a very particular set of skills, but he's definitely not clairvoyant. The rough-and-tumble star of the balls-to-the-wall "Taken" franchise readily admits he had no idea the first movie would blow up, or that it would spawn subsequent movies and jettison him straight into the hallowed halls of action hero stardom. According to Neeson, it was all a huge surprise, a surprise that would rake in hundreds of millions of dollars. Which is really the best kind of surprise.
In an interview with Entertainment Weekly celebrating the 10th anniversary of "Taken," Neeson said he thought Pierre Morel's action romp wouldn't even make it into theaters:
"'Taken' was an accident. I never focused on, 'Oh, I'd love to do action movies.' It wasn't really on my periphery. I read [it] and just thought, 'This would be great; just hang out with stuntmen every day and beat guys up.' I did think it would be straight-to-video, and that was no problem."
When you describe it like that, hanging out with stuntmen and getting to beat up your brand-new stuntmen friends, it does sound like a damn good time. Of course, Neeson brought more than just an ache to have stuntmen like him to "Taken." Say what you want about the film's over-the-top plot, but Neeson's cooly unhinged charisma is doing double time here. He might seem like a complete maniac (because he is), but you still kind of want him to be your dad, too. It's complicated!
Take me away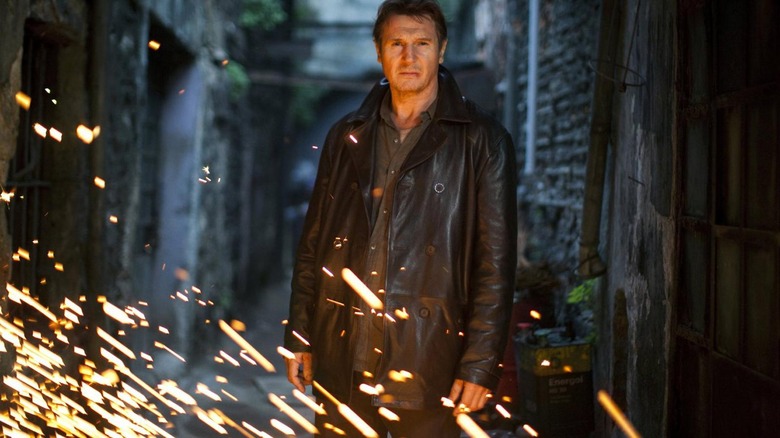 20th Century Studios
But you know what wasn't complicated? The decision to make a "Taken 2" (and "Taken 3") after the first film brought in a cool $226.8 million worldwide. Still, Liam Neeson didn't realize the first film would completely change his Hollywood cache and typecast him in the best possible way, as an action hero:
"I enjoyed doing that first 'Taken' movie so much; I had no idea that it would lead onto other films and other action scripts. They started sending me action scripts and you'd see 'Leading man, age 37' crossed out and 'late 40s, early 50s' written in instead. I feel very privileged, and a little bit guilty. I'm having fight scenes with guys half my age and I just can't stop laughing. It's just so silly on one level and great fun on another."
Although, it's not a huge surprise that Neeson eventually found himself helming huge action franchises, considering his resume includes amateur boxing. Still, I'm glad it's worked out for Neeson, the world's completely unhinged action dad. I guess a belated "Happy Father's Day" is in order.