First Look: Liam Neeson Goes On The Run In 'Taken 3' AKA 'Tak3n'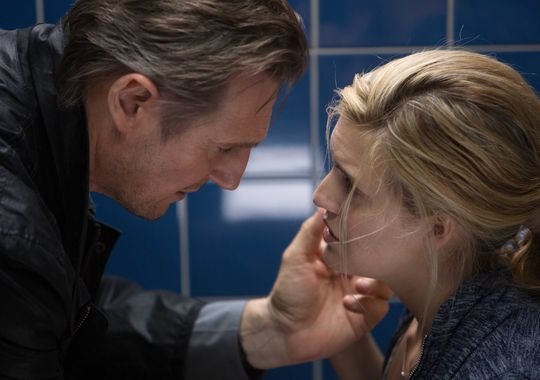 Liam Neeson has gone on record saying he "can't see" making another Taken after Taken 2. But apparently a hefty paycheck has gone a long way toward correcting his vision, because that's definitely Neeson back in action again in the first images from Taken 3.
To be fair, it seems to be the "taken" part of the movie that Neeson took issue with, and Taken 3 has no taking. There's so little taking, in fact, that the film is actually called Tak3n. And according to Neeson, it'll be the one to close out the franchise. Hit the jump for your Tak3n first look and plot info.
Tak3n once again stars Neeson as Bryan Mills, a retired CIA agent with a very particular set of skills. But there's no kidnapping involved. "If my daughter was 'taken' again on a trip, Bryan Mills would have to be certifiably locked up for bad parenting," Neeson joked to the publication.
Instead, our hero finds himself in danger when he's framed for the murder of someone close to him. "I have to go on the run, I'll put it that way, from the not-so-lawful types and the lawful authorities," Neeson explained. "Bryan Mills served his country faithfully, but now even they are after him. They must not like me."
Maggie Grace returns as Bryan's daughter Kim, while Forest Whitaker joins the franchise as a law enforcement agent in pursuit of Bryan. Whether he catches up to Bryan remains to be seen, but there will be no "big fight" between the two actors. "That will have to wait until Taken 4," said Whitaker.
That is, if Taken 4 ever happens, which Neeson doesn't think it will. "It's a rollicking good story," he said. "But I think this is the end." But we've heard that before, haven't we?
Tak3n opens January 9.