The Best TV Shows And Movies Leaving Netflix In July 2022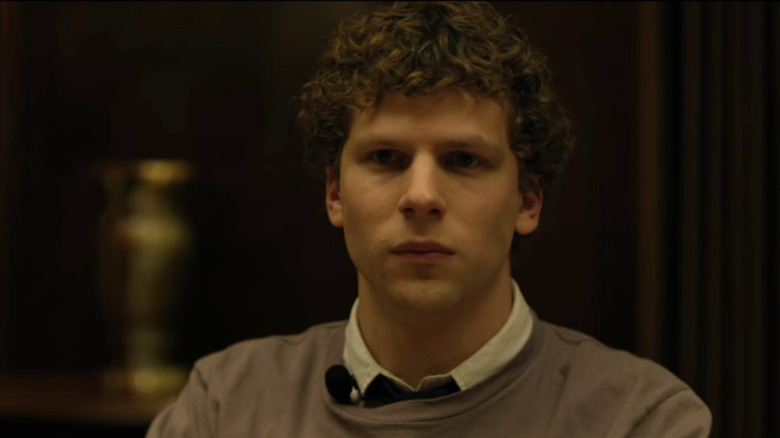 Columbia Pictures
Another month arriving means the further thinning of the herd of catalog titles on Netflix. The economically hurting company needs to make way for the countless movies and television shows they have produced to join the service during the month of July, and sadly, a lot of wonderful works not produced by the company need to get the boot, presumably to be put on a more vertically integrated service at a later date. This month sees quite a number of great movies and television shows in their final days on Netflix that you absolutely should see if you have not, and if you have seen them already, they certainly deserve another look, even if it is for the tenth time.
The Edge of Seventeen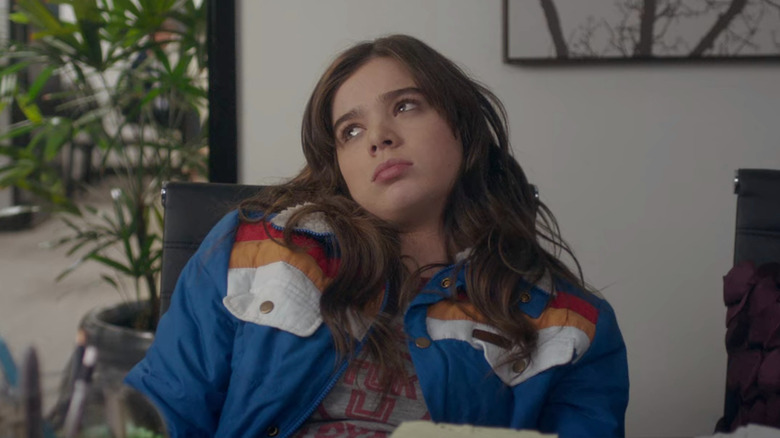 STX Entertainment
Teen comedies miss far more than they hit for me. I find most of the shenanigans high schoolers get up to in movies to be tiresome and annoying. Occasionally though, I get a wonderful surprise and see a high school-set movie that is not only incredibly funny but also emotionally honest and speaks to the actual experience of being a teenager. "The Edge of Seventeen" is one of those gems. This was the directorial debut from Kelly Fremon Craig, and in just one film, she established herself as a filmmaker with a distinct voice that figured out how to blend the wacky, the macabre, and the human all in one.
Hailee Steinfeld stars as a high school junior who finds herself in a situation where her best (and only) friend, played by the effervescent Haley Lu Richardson, is dating her older brother (Blake Jenner). What Craig understands about teenagers so well is that everything that happens in the life of a teen is both all about that person and the most important thing that has ever occurred. She gets the selfishness and egomania of adolescence without mocking it. While Steinfeld's character needs to learn to put her problems in perspective, the film does not discount that she has issues that do matter to a person's psyche. Steinfeld delivers a bravura performance where she manages to play every joke perfectly without ever losing the often dire emotional stakes of the piece. Kelly Fremon Craig finally has a directorial follow-up coming later this year with "Are You There God? It's Me, Margaret" starring Abby Ryder Fortson, Rachel McAdams, and Benny Safdie, and I hope she can build upon a fantastic debut with it.
Little Women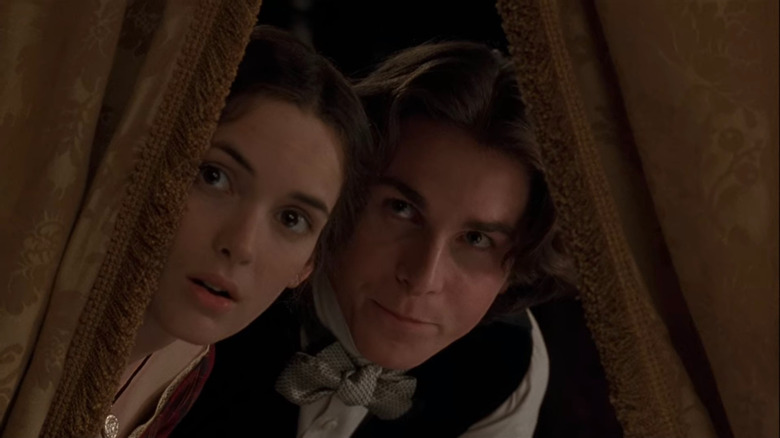 Columbia Pictures
Greta Gerwig may have redefined (and arguably perfected) what Louisa May Alcott's "Little Women" could be on screen, but the 1994 adaptation directed by Gillian Armstrong still stands as its own wonderful piece of work. This is a more traditionally told adaptation of the story of the four March sisters growing up in 19th Century Massachusetts, with Winona Ryder playing the central character and Alcott stand-in Jo March. Ryder was a figurehead in the 1990s of what it meant to be "cool," and she brings that signature off-beat energy to the role of Jo and delivers what I consider to be the best performance of her career (that she definitely should have won the Oscar for out of those nominees).
The rest of the cast is equally wonderful, including Susan Sarandon, baby Kirsten Dunst, heartthrob Christian Bale, and a very weepy Claire Danes. Gillian Armstrong creates a beautiful, lived-in world for the Marches that only a 1990s production design and costume budget can buy. Until Gerwig came along, this was the definitive "Little Women" adaptation. Now, it may be second place, but it is still an immensely satisfying picture. And I bet it still is plenty of people's number one thanks to the drug called nostalgia.
Star Trek: Deep Space Nine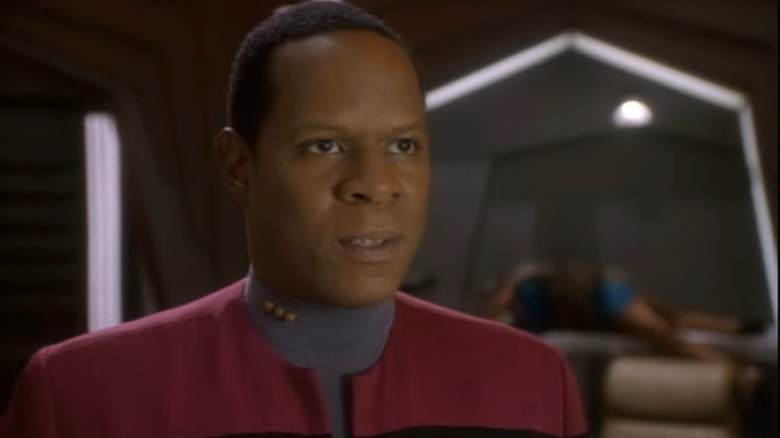 Paramount
At one point, Netflix was awash in opportunities to indulge in the world of "Star Trek." This is no longer the case, as everything has migrated its way over to Paramount+ for brand consolidation purposes. The last gasp on Netflix is "Star Trek: Deep Space Nine."  You would be hard-pressed to find a fan who didn't find the show to be a highly enjoyable series, and some would even call this seven-season series the pinnacle of all things "Trek."
"Deep Space Nine" gave life to characters like Benjamin Sisko (Avery Brooks), Julian Bashir (Alexander Siddig), Jadzia Dax (Terry Farrell), Quark (Armin Shemerman), and more, along with giving a new home for "The Next Generation" fan favorite Worf, the Klingon played by Michael Dorn, in its later seasons. As "Deep Space Nine" leaves Netflix on July 1, 2022, you probably do not have enough time to watch the entire series before it leaves, but you can certainly dip your toe in and see if "Star Trek" is something you want to fully commit yourself to. If so, you always have Paramount+ as an option.
The Social Network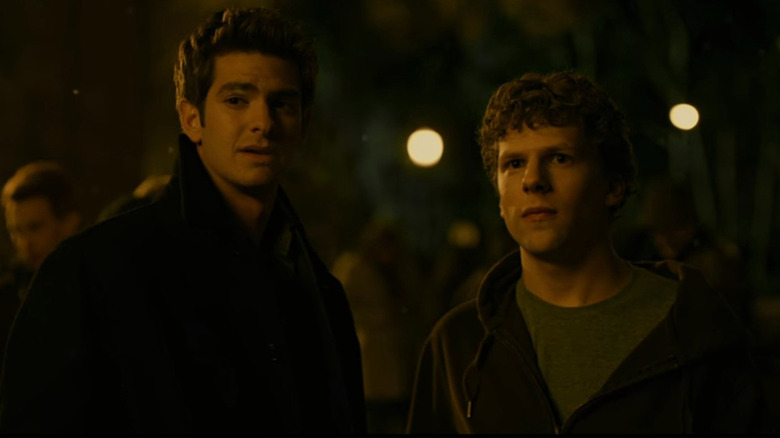 Columbia Pictures
In so many ways, looking to "The Social Network" explains so much of how the world we live in operates (and why it is bad). Toxic masculinity, petty grievances, the objectification of women, and how social media is birthed from all of that garbage is all captured right there in this film. Now, David Fincher and Aaron Sorkin could not have known to what extent they were dramatizing the issues that plague us. They were making a film about a betrayal between friends. When the film came out, plenty of people criticized the picture for being too hard on Mark Zuckerberg, played by an unreal Jesse Eisenberg. Today, people complain it doesn't go hard enough on him.
As long as the Internet remains a crucial part of our everyday lives, "The Social Network" will continue to be one of the most relevant films ever made. I wish that were not the case, but unless we see some major societal changes in the near future, I don't see that sentiment going away anytime soon. Oh, and besides "The Social Network" being one of the most important films of this century, it is also just an incredibly entertaining watch and probably the best rendering of an Aaron Sorkin screenplay on film period.
Django Unchained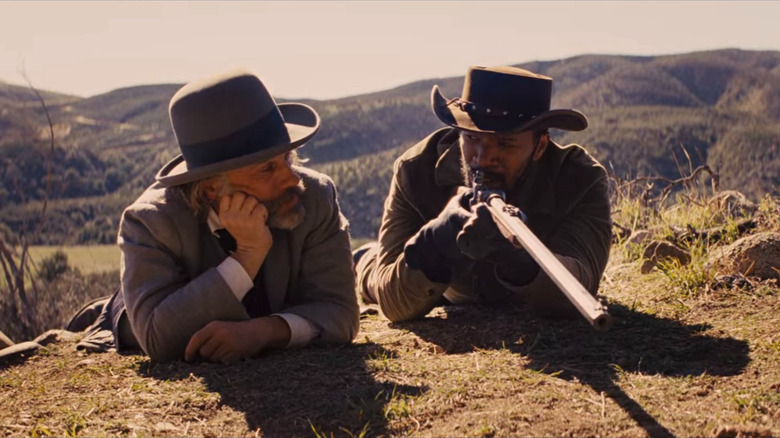 The Weinstein Company
"Django Unchained" is the one film directed by Quentin Tarantino I can never fully wrap my arms around. So much of his blaxploitation Spaghetti Western starring Jamie Foxx as the titular slave turned bounty hunter is a hoot. The buddy comedy element between Foxx's Django and Christoph Waltz's King Schultz is an absolute delight, which gives way to arguably my favorite needle drop in any Tarantino movie with Jim Croce's "I Got a Name." Leonardo DiCaprio and Samuel L. Jackson both deliver delicious, devilish performances as the film's villains. Tarantino's regular cinematographer Robert Richardson is firing on all cylinders with how he captures America's Old West.
Yet ... something feels missing from the film. Maybe it is the lack of a grand sweep in the love story between Django and Kerry Washington's Broomhilda, which is reportedly why Will Smith bowed out of the project. This was also Tarantino's first film after the passing of his longtime editor Sally Menke, and he and Fred Raskin hadn't developed the right rhythm yet they would go on to hone in "The Hateful Eight" and "Once Upon a Time ... in Hollywood." Plus, Tarantino is dealing with enormously thorny subject matter in slavery, and maybe his more sensationalistic side gets in the way of depicting the true horrors of the institution. All that being said, "Django Unchained" is still an enormously watchable movie from one of the medium's best filmmakers, and had it been made by 95% of the filmmakers out there, it would be their best work.
Movies and TV shows leaving Netflix in July 2022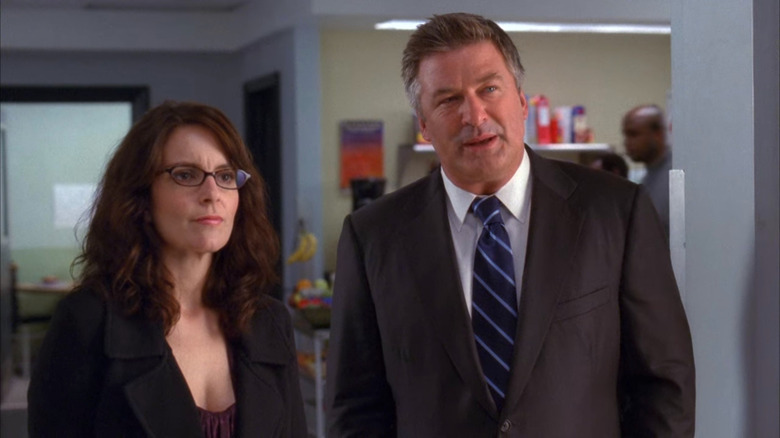 NBC Universal
Leaving 7/1/22
The Social Network
Star Trek: Deep Space Nine: Seasons 1-7
We Have Always Lived in the Castle
Leaving 7/6/22
Leaving 7/7/22
Leaving 7/11/22
The Strangers: Prey at Night
Leaving 7/14/22
Leaving 7/15/22
Leaving 7/19/22
Leaving 7/21/22
Leaving 7/23/22
Leaving 7/25/22
Leaving 7/31/22
21
30 Rock: Seasons 1-7
The Edge of Seventeen
Forrest Gump
Friday the 13th
The Haunting in Connecticut 2: Ghosts of Georgia
Lean on Me
Little Women
Love Actually
My Girl
Poms
Texas Chainsaw 3D
You've Got Mail