Are You There God? It's Me, Margaret Footage Reaction: A Welcome Return To The Awkwardness Of Sixth Grade [CinemaCon 2022]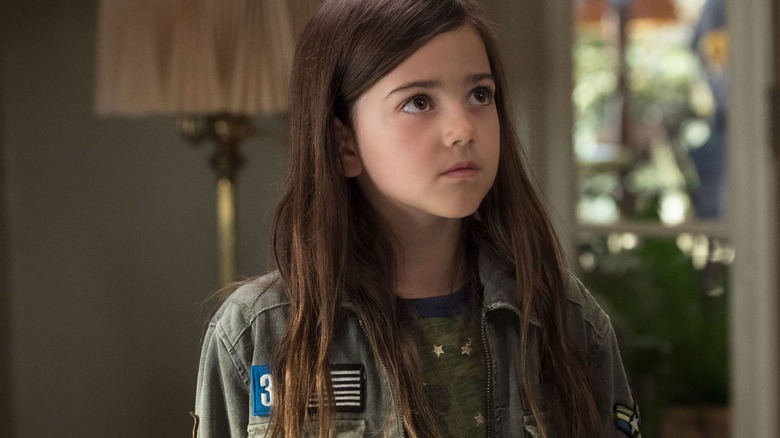 Marvel
Judy Blume's most beloved work is finally headed to the big screen. The coming-of-age story "Are You There God? It's Me, Margaret" is set for a September release. The story is based on the prolific children and teen author's 1970 book, which has never been adapted for the screen.
"Are You There God? It's Me, Margaret" will arrive at an especially vital time, as the U.S. has seen a sharp rise in instances of book banning, and Blume's stories are often challenged for their frank discussions of puberty and teen romance. "The Edge of Seventeen" filmmaker Kelly Fremon Craig will direct the film for Lionsgate, with Rachel McAdams, Benny Safdie, and Kathy Bates set to lead the adult cast. "Ant-Man" star Abby Ryder Fortson will play the lead, sixth-grader Margaret.
Here's the official synopsis for Blume's book:
"Life isn't easy for Margaret. She's moved away from her childhood home, she's starting a new school, finding new friends – and she's convinced she's not normal. For a start she hasn't got a clue whether she wants to be Jewish like her father or Christian like her mother. Everyone else seems really sure of who they are. And, worst of all, she's a 'late developer'. She just knows that all her friends are going to need a bra before she does. It's too embarrassing to talk to her parents about these things. So she talks to God instead – and waits for an answer..."
/Film is on the ground at CinemaCona, and we've seen footage from the film. You can read our reaction below. 
Here's our first reaction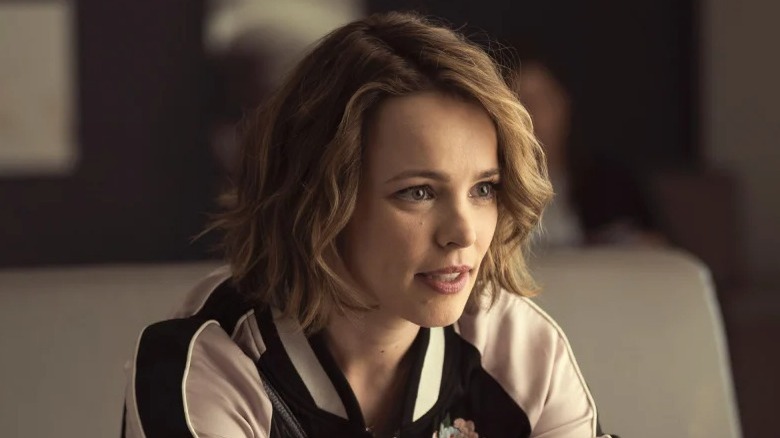 Warner Bros.
Stars Rachel McAdams and Abby Ryder Fortson took to the stage to introduce the film, before diving into a montage of footage of other pop culture staples riffing on the famous title. Everything from "The Simpsons," "South Park," "Deadpool," Will Arnett on "Conan," and James "Sawyer" Ford reading the novel on "Lost" are shown, just to emphasize how relevant "Are You There God? It's Me, Margaret" has stayed after all these years. Conservatives have tried to keep Judy Blume down, but her message prevails. 
The presentation then shifts to footage from the actual movie, starting out with a teacher in an assembly announcing, "I'm here to speak to you today about your changing bodies," and suddenly anyone fortunate enough to have had middle school sex education felt the screams of their inner pre-teen. We see Fortson's Margaret moving out of the city and attending a new school, praying that she's going to fit in and be normal just like everyone else. She waves to her mom, played by McAdams, and she waves to a neighbor boy mowing his yard when suddenly, she meets a young girl who asks Margaret how "experienced" she is. This is probably Margaret's friend Nancy Wheeler (Elle Graham), no relation to the "Stranger Things" character of the same name. Margaret is invited to join the neighborhood "Four PTS's" club, or the "Pre-Teen Sensations." Unfortunately, membership eligibility requires wearing a bra. "Oh, you think you need one?" asks Margaret's mom. Margaret's grandmother appears, played by Kathy Bates and still living back in New York City.
The footage cuts to a scene of Margaret and her friend going to the pharmacy to buy tampons, begging "Please, god, let it be a lady." There's a sigh of relief when they see an old woman behind the counter ... BUT WAIT! There's a shift change and now an older teen boy has taken the old woman's place. The girls are embarrassed but they're past the point of no return, and add Tic-Tacs to their purchase in an attempt to make it less awkward. 
It, uh, fails miserably. 
The footage ends with the PTS's looking at a magazine featuring a busty model, with the girls emulating quite possibly the most famous part of the entire book, the chanting of "We must! We must! We must increase our bust!" complete with chicken-armed shoulder thrusts. Oh, puberty, you cringey rascal.
"Are You There God? It's Me, Margaret" will hit theaters on September 16, 2022.