A Different Man: Everything We Know So Far About The Sebastian Stan Thriller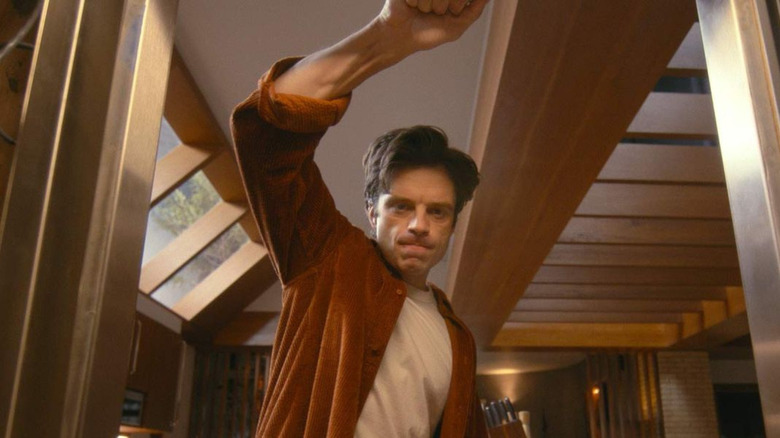 Searchlight Pictures
Sorry, Bucky, but Sebastian Stan was kind of made for weird horror-tinged thrillers. Still hot off the heels of this year's cannibal flick "Fresh," Stan has been confirmed to star in a brand-new film entitled "A Different Man," coming from the folks at A24. Described as a psychological thriller, it's said to follow a man that goes to great lengths to start a new life, only for his obsession for normalcy to come to a head in a surprising way. What this entails is being kept under wraps, but it is sure to be worth the wait.
While there isn't a ton known about this movie so far, we do have just the right amount of information to keep us interested until more details emerge. One such detail of the project has the potential to signal a larger shift when it comes to representation in the entertainment industry. With that in mind, here is what we currently know about Stan's newest project, "A Different Man."
When and where to watch A Different Man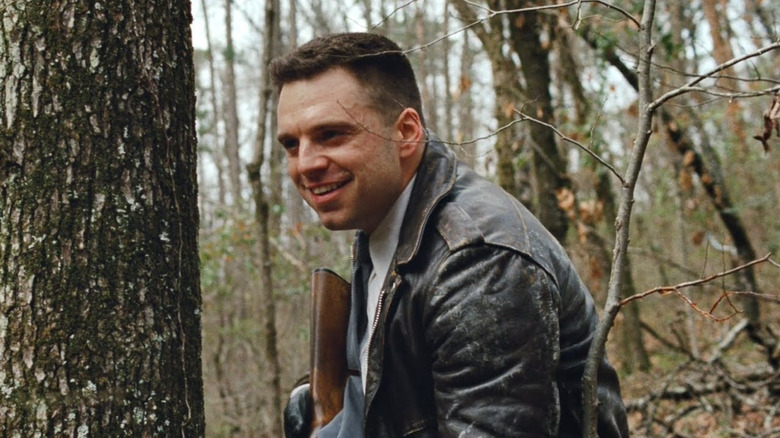 Netflix
It is not entirely clear when and where "A Different Man" will end up. Production began in New York in mid-July (per Stan and Reinsve's Instagrams), making an early to mid-2023 release likely. If the editing process is quick, there is even the chance that it could be released by the end of 2022, but that admittedly is unrealistic.
It also hasn't been confirmed where "A Different Man" will be released. There is the possibility that A24 will give it a theatrical release, as the distributor seems to be finding success in releasing movies exclusively in theaters — according to The Numbers, its hit release "Everything Everywhere All At Once" has grossed over $64 million, making it the company's highest-grossing film ever.
However, there is still the possibility of it going to streaming, whether a few days after a limited theatrical run or just immediately put online. The distributor currently has relationships with Apple TV+ and Showtime, with the services gaining exclusive streaming rights to films such as "The Tragedy of Macbeth" and "After Yang." No matter where it ends up released, though, "A Different Man" is poised to make a splash due in part to its plot and the actors joining Stan for the film.
What A Different Man will be about, and its cast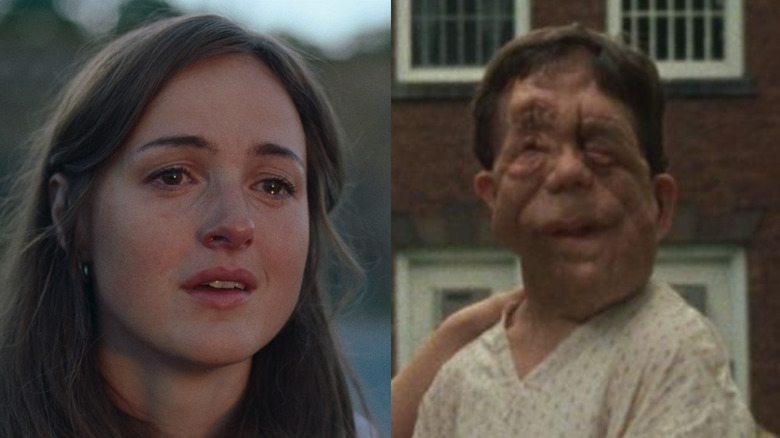 Neon, Kino Lorber
The movie centers around Edward, a character that the official plot synopsis describes as "an outcast seeking a new life and fresh start." He decides to undergo facial reconstructive surgery to achieve this. Unfortunately for him, he can't seem to find a way to leave his old life behind, as it has been adapted into a stage play, leading Edward to become obsessed with the actor cast to play him in the show.
This plot becomes even thicker when analyzing who else was cast alongside Stan in the film. Renate Reinsve, who rose to worldwide recognition with "The Worst Person in the World," has been cast in an undisclosed role, as has British actor and television presenter Adam Pearson. The latter, who appeared in 2013's "Under the Skin," has been open about living with neurofibromatosis type I, which causes non-cancerous tumors to form on nerves throughout the body. According to the Neurofibromatosis Center at Washington University, it can also cause other abnormalities on the body, optic nerve and brain tumors, and attention deficits.
The casting of Pearson shines a new light on the film's potential message. While who's playing who is unclear, "A Different Man" will likely touch upon the stigmas and portrayals of disability in the arts, as well as what a truly normal life is. Here's to hoping this potential message is portrayed in a thoughtful manner, as it is about time that we get thrillers and horrors that don't treat disabled people as frights.
A first look at Stan in-character and a shooting location
A look at the character of Edward pre-surgery look was recently revealed by Stan on his Instagram. The actor is wholly unrecognizable in the role, buried under impressive facial prosthetics that totally transform him. In his post, Stan directly credited Prosthetic Renaissance Inc. for their work in bringing the character to life. 
While plot details are still scarce, we do know a potential setting for the film, as it has recently been shooting in New York City. A few scenes, such as one where Stan's character Edward gets into a confrontation with an unnamed character (via Daily Mail), have been said to have been filmed on the city's streets. Given the rich history the city has with theater, as well as how popular it is in general, "A Different Man" taking place in the Big Apple isn't surprising.
What we know about the crew of A Different Man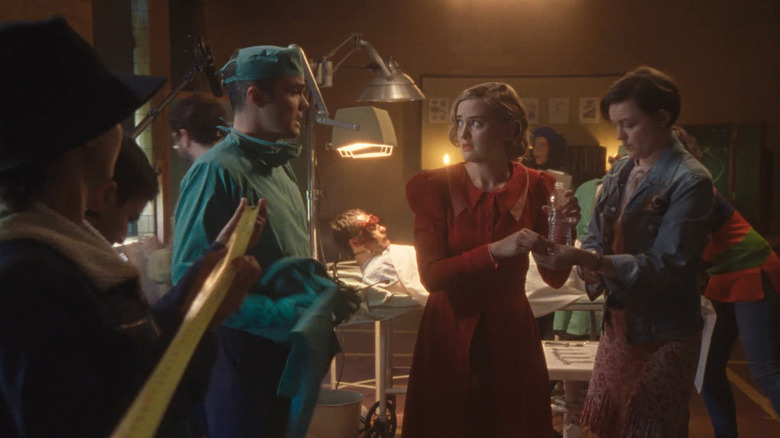 Kino Lorber
Aaron Schimberg has been confirmed as the director and screenwriter of "A Different Man." Schimberg's most prominent film is 2019's "Chained for Life," which centered around an actress (Jess Weixler) attempting to connect with her co-star (the aforementioned Pearson in his second feature film) and unraveling the cruelness of society in the process.
"A Different Man" will also have a lengthy list of producers. Stan will serve as an executive producer on the project, making it his first producing credit. Christine Vachon ("Carol") and Gabriel Mayers ("30 for 30: Vick") will produce under the Killer Films banner. Vanessa McDonnell will be working with Schimberg again as a producer, having also produced "Chained for Life." Finally, producer Jason Reif ("Selah and the Spades") will also contribute to the film.
While further details are still being kept tightly secured, there is a lot of promise already with this project. Given the critical acclaim of "Chained for Life" and the talents of Stan, Reinsve, and Pearson being attached, "A Different Man" could be an intriguing mystery that could dissect societal attitudes towards disabled individuals. While there is potential for the message to go awry, we won't know for sure if it does until its release. However, the signs are looking positive.