Real-Life Squid Game With Record-Setting Cash Prize Coming To Netflix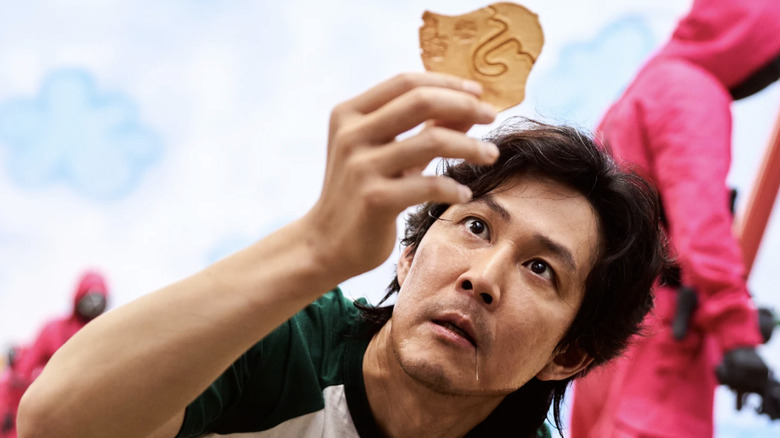 Netflix
Get your Dalgona licking tongues ready. As we all impatiently wait for the second season of "Squid Game," the most popular Netflix original series of all time, the streaming giant has a bigger and more dystopian approach to hold us over by introducing a real-life "Squid Game" reality TV series. Well, as real as they can get without actually killing people for sport on TV like some twisted version of "The Hunger Games." The survival horror series now has its very own spin-off, titled "Squid Game: The Challenge" which sees 456 players compete in real-life games similar to the ones seen on the show, with a record-setting grand prize of $4.56 million. This marks not only the largest lump sum cash prize in reality television history but also the largest cast of players.
The show is said to include some "surprising new additions," requiring players to develop strategies and alliances to keep them in the game. "'Squid Game' took the world by storm with Director Hwang's captivating story and iconic imagery," said Brandon Riegg, Netflix VP of Unscripted and Documentary Series in an official press release. "We're grateful for his support as we turn the fictional world into reality in this massive competition and social experiment." 
Ah, yes, because the best kind of a social experiment is showcasing hundreds of people desperately looking for a way out of the financial hellscape that is the broken-beyond-repair American economy for the entertainment of the masses.
That's a lot of money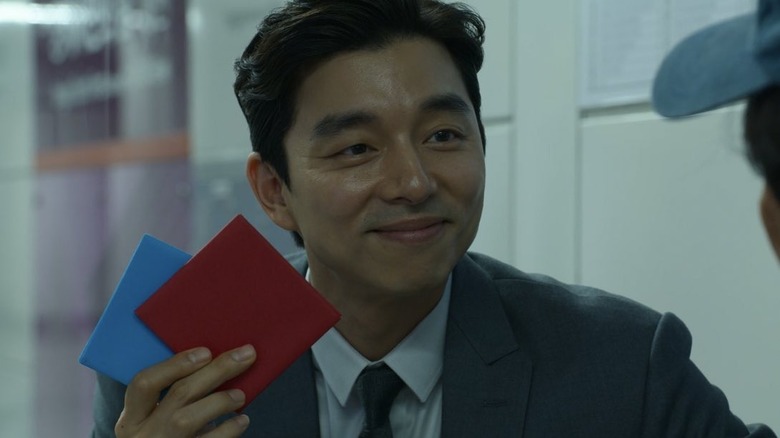 Netflix
"Squid Game: The Challenge" will be a 10-episode competition series co-produced by Studio Lambert ("The Circle") and The Garden ("24 Hours in A&E"), part of ITV Studios, and it will be filmed in the UK. Stephen Lambert, Tim Harcourt, and Toni Ireland from Studio Lambert and John Hay, Nicola Hill, and Nicola Brown from The Garden will serve as executive producers. The original hit series from Hwang Dong-hyuk was greenlit for a second season on June 12, 2022, with an expected return in late 2023 or early 2024. However, casting for "Squid Game: The Challenge" is already underway for English-speaking competitors at SquidGameCasting.com. So if you watched the first season of "Squid Game" and thought yes, I would actually put myself through this terrible, violent, horrifying ordeal because my life really has gotten that bad ... godspeed.
There was no way this show wasn't going to happen, especially after the massive success of YouTuber MrBeast who crafted his own real-life "Squid Game" competition with the winner taking home $456,000. The video amassed a ridiculous number of viewers (Over 257 million at the time of publication) and even won the praises of Hwang himself, who said he loved the live-action game and saw it as great promotion for his show. Netflix, on the other hand, has not acknowledged the existing video, which I'm sure MrBeast's rabid fanbase will be totally cool and not at all weird about. 
It was only a matter of time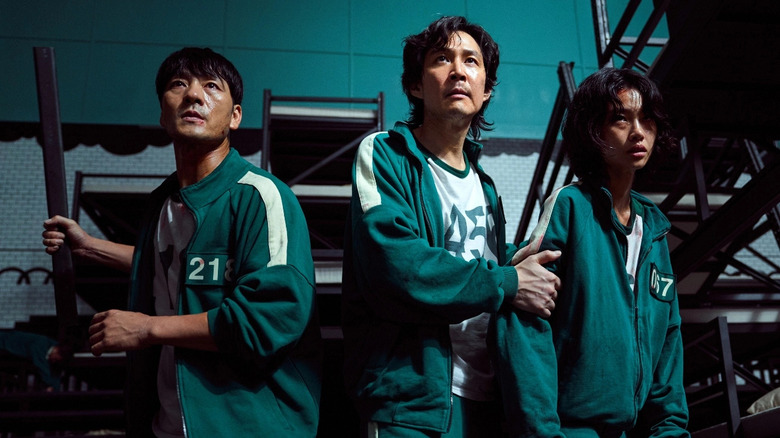 Netflix
What's really weird, though, is how the mere existence of this show seems to completely miss the entire point of "Squid Game." The original show, which is the rare pop culture phenomenon to actually be as good as advertised, was ruthless satire about life in late capitalism. It resonated with audiences because the pain, terror, and desperation experienced by the lead characters felt wholly relatable, even if the show exaggerated those feelings into a sprawling death match assembled for the sick thrills of rich weirdos. The mere existence of "Squid Game: The Challenge" feels like Netflix shrugging and acknowledging that the dystopian concepts present in their most popular series of all time aren't the stuff of speculative fiction — they're here, right now, and very real. This is downright surreal, like we're living in the commercial breaks that break up the action in the original "RoboCop."
Regardless, with Netflix struggling financially the way they have, "Squid Game: The Challenge" seems like a solid way to keep subscribers interested. There are more horrific jokes and observations to be made about capitalism encouraging more capitalism to be found somewhere, but rather than push myself into an even deeper bummer of a mood trying to find it, I'm just going to pretend that part of the recruitment process is getting slapped in the face by Gong Yoo, because I would absolutely pay money to watch an episode of that.
There is no release date for "Squid Game: The Challenge" just yet, but with season 2 of the main series in the works, it'll arrive sooner rather than later.