How Barbershop Prepared Tim Story For The Fantastic Four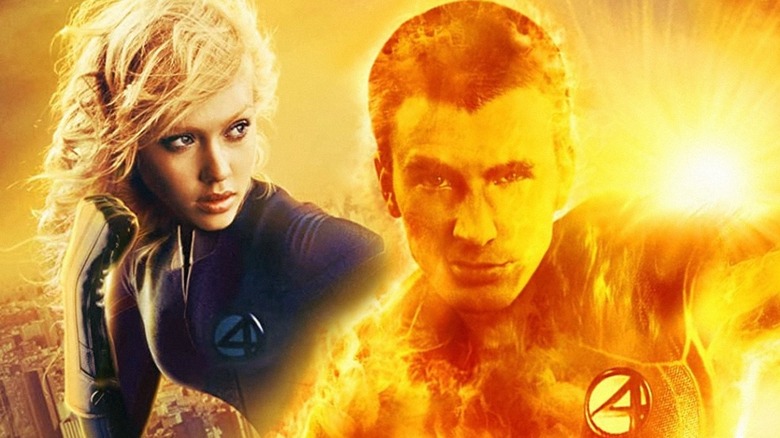 Marvel Studios
After the disastrous unreleased 1994 "Fantastic Four" movie, it would take 11 years for fans to finally get the movie they deserve. As the head of Marvel Studios, Avi Arad, hunted for a director for 2005's "Fantastic Four," he saw promise in an up-and-coming director from Los Angeles: Tim Story. Even though Story had a short résumé, Arad's confidence stemmed from the director's most successful film at the time, "Barbershop."
The 2002 comedy takes place in a struggling barbershop in inner-city Chicago. You may well ask yourself how "Barbershop" could prepare Story to direct a special effects-heavy superhero film with fast-paced action scenes set atop the Brooklyn Bridge and in outer space. For Arad, the answer was simple, as he explains what he admired about Story and "Barbershop" in a 2005 interview with the Los Angeles Times:
"There was this one room with all these characters in it, and Tim showed me the ability to let a movie breathe and be fun. I was looking for a director who had a sense of comedy, who could handle four or five people in a room and, at the same time, follow their stories and interrelationships."
And after watching the two movies again — this time with keener eyes — it's hard to miss one commonality between them: fun, family bickering.
Family drama equals laughs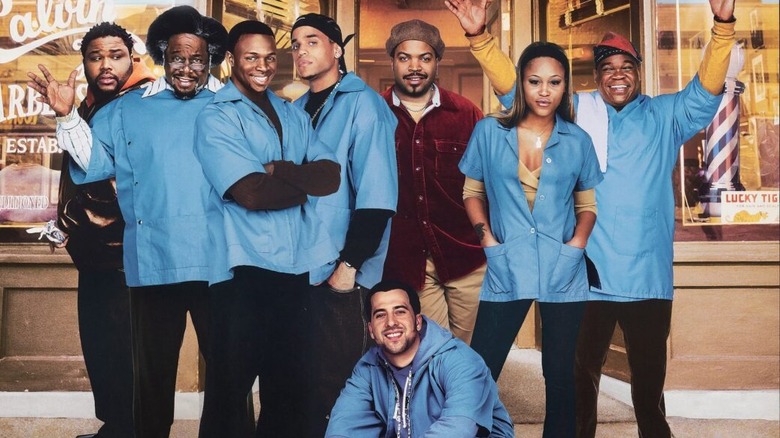 MGM
Our "Barbershop" family impressively trim their customers' hairs without missing a beat as they bicker with one another over everything from under the sun, from Rosa Parks and the civil rights movement to apple juice. "I love people being in arguments when they have to work together to get something right," Story told the LA Times. "It's kind of like the family you put in a car and tell them to get to Texas from California, and everybody has their own opinions on how they should get there." Underneath all the bickering, the central characters clearly have love and fondness for one another.
Similarly, many of the comedic moments from "The Fantastic Four" come from the internal bickering of our four superheroes: Reed Richards/Mr. Fantastic (Ioan Gruffudd), Susan Storm/Invisible Woman (Jessica Alba), Johnny Storm/Human Torch (Chris Evans), and Ben Grimm/Thing (Michael Chiklis).
After an accidental exposure to radioactive energy alters their DNA, leaving them each with unique supernatural capabilities, the foursome squabbles with one another as they work to find a cure. Susan struggles to keep a leash on her playboy brother Johnny, who revels in his new-found superpowers. He takes every opportunity to show them off to the dazzled public and dominates news coverage. To the others' dismay, he even takes it upon himself to bestow the Fantastic Four with their individual names live on TV. Johnny infuriates Ben with pranks and insults. And while not as comical, Reed, Susan, and Ben all have falling outs with one another as frustration mounts in their search for a cure.
"That's what I was able to bring to the 'Fantastic Four' from 'Barbershop,'" Story explained. "People having to work together who don't necessarily like each other, but they love each other."
Beyond Fantastic Four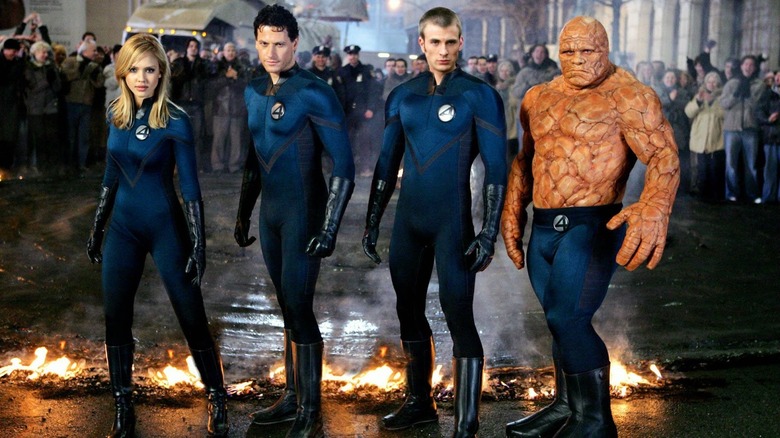 Marvel Studios
Avi Arad's insights served him well. Despite some scathing reviews, "Fantastic Four" went on to become a blockbuster success. Arad applauded Story in the 2005 LA Times article, saying, "We needed the 'Fantastic Four' to be the feel good movie of the summer. As it turned out, the movie is fun, funny and touching — Tim did a spectacular job."
Story also directed the sequel, 2007's "Fantastic Four: Rise of the Silver Surfer." He, however, did not direct the reboot in 2015, which bombed at the box office. Story's lack of involvement may or not have anything to do with that. And though he didn't return to direct any of the "Barbershop" sequels (there are two of them), he did reunite with Ice Cube when he directed "Ride Along," which also stars the West Coast rap legend and Kevin Hart.
Today, Story's résumé runs deep. In 2022 he signed a first-look deal with eOne and, per Deadline, he's the first Black director whose movies have grossed more than $1 billion in theaters.