Superhero Bits: Spider-Man Crashes At Avengers Campus, Hayley Atwell On More Agent Carter & More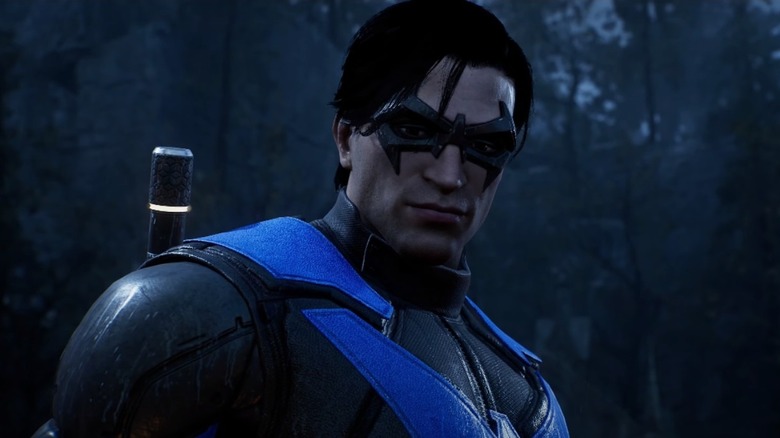 DC
(Superhero Bits is a collection of stories, updates, and videos about anything and everything inspired by the comics of Marvel, DC, and more. For comic book movies, TV shows, merchandise, events, and whatever catches our eye, this is the place to find anything that falls through the cracks.)
In this edition of Superhero Bits:
Hayley Atwell wants to return as Captain Carter again.
A certain MCU hero may appear in "Ms. Marvel."
The "Silk" TV show gets a little update.
Nightwing takes center stage in a new "Gotham Knights" trailer.
The New Mutants celebrate 40 years in September
This fall, Marvel Comics is teaming with Rob Liefeld and a host of other creators to celebrate the 40th anniversary of "The New Mutants," with the group originally debuting in 1982 as the first spin-off of the "X-Men." Above, we can see Liefeld's cover for the upcoming "New Mutants" #30, which will be an oversized issue celebrating the group of mutants featuring a collection of different stories with both new and old characters. There is no exact release date yet but be on the lookout for the book on shelves in September.
Marvel's Spider-Man actor is reprising the role in Midnight Suns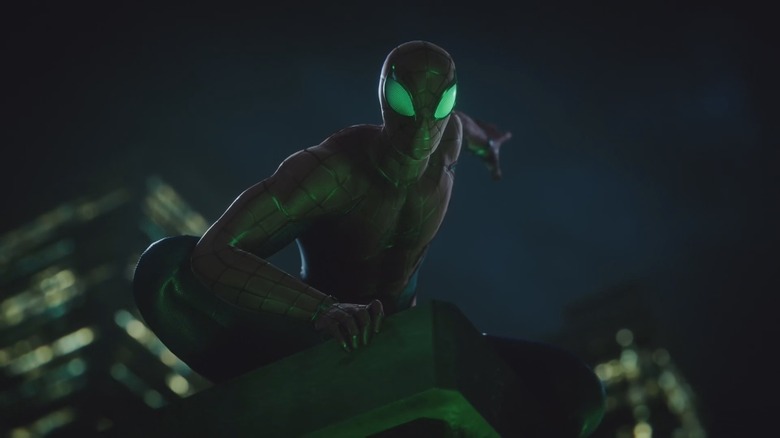 Marvel
Yesterday provided us with an absolutely wild new trailer for Marvel's upcoming RPG video game "Midnight Suns" that revealed, amongst many other things, that Spider-Man will be getting in on the action. An interesting and likely welcome wrinkle here, as reported by VGC, is that Yuri Lowenthal, who voiced the character in 2018's much-acclaimed "Spider-Man" game, will be reprising the role in this game as well. So, while the games don't take place in the same universe (so far as we know) this does at least provide some connective tissue to a beloved iteration of the character. "Midnight Suns" is set to arrive on October 7, 2022.
The Flash season 8 The Man in the Yellow Tie promo
Here is the official promo for the 18th episode of the eighth season of "The Flash" on The CW:
With a new speedster in town, The Flash (Grant Gustin) gets much more than he bargained for, meanwhile Cecile's (Danielle Nicolet) powers experience a growth spurt allowing her to aid Team Flash on an entirely different level. The series also stars Jesse L. Martin, Candice Patton, Danielle Panabaker, Kayla Compton and Brandon McKnight.
Marcus Stokes directed the episode, which was written by Sam Chalsen.
The Spider-Man at Avengers Campus just beefed it hard
The complicated feat of engineering that is Spider-Man at Disneyland's Avengers Campus is truly amazing. It actually swings across the park for people to see and, for a brief moment, feel as though the superhero is real. Well, unfortunately, the realities being what they are mean that the complex mechanical being malfunctions from time to time and, as we can see in the above video, it recently malfunctioned in a big, bad way, resulting in an epic crash landing. Yes, this really happened and yes, this video is the real deal. Hopefully, Spidey wasn't down for the count for too long. We wish the web-slinger a speedy recovery.
That Silk TV show is still happening, news is coming soon.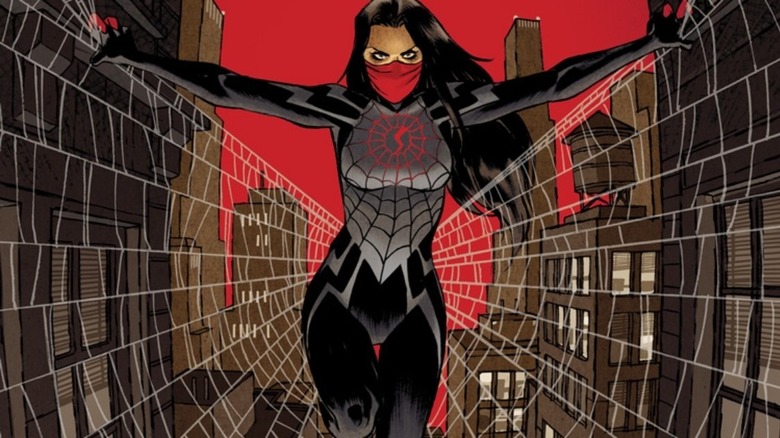 Marvel Comics
Back in September 2020, we got word that a "Silk" TV show was in the works at Amazon Prime Video with Phil Lord and Chris Miller, of "Spider-Man: Into the Spider-Verse" fame, heading up the project, in addition to other possible Marvel adaptations for the streaming service. Now, in an interview with Deadline, the duo has revealed that the project is very much alive and we should be getting some real news sometime soon. Per Lord:
"We're developing all that stuff with great care and there's a really exciting start for Silk. It's coming along. There'll be news someday soon."
So keep your eyes open, Cindy Moon fans.
Wait, is Kate Bishop going to appear in Ms. Marvel?
Now this is interesting! As the above tweet points out, a makeup artist in the credits of the first episode of "Ms. Marvel" on Disney+ is credited to "Ms. Steinfeld." This would seem to point to Hailee Steinfeld, who brought Kate Bishop to life in "Hawkeye." So, does this mean that another up-and-coming superhero within the MCU is going to meet up with Iman Vellani's Kamala Khan? It remains unclear but this is a very curious development. We'll have to see what comes of it when the next episode of "Ms. Marvel" drops on Wednesday.
Hayley Atwell would be happy to play Agent Carter or Captain Carter again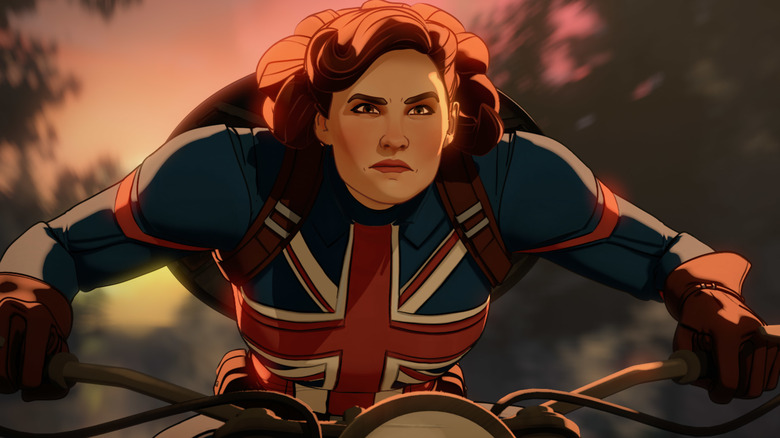 Disney+
Hayley Atwell recently appeared at Awesome Con in Washington D.C. As one might expect, a fan brought up the subject of seeing the actress return to the MCU as either Agent Carter or Captain Carter (per The Cosmic Circus), whom we last saw in "Doctor Strange in the Multiverse of Madness." Atwell would be perfectly happy to do it, so long as it's worthy.
"I haven't got news for you. But I share your enthusiasm. And I would love to if Marvel did find a home for her; that's a home that feels worthy of her in terms of her evolution as a character and development as a character. The experience I've had in playing her has given me the most incredible opportunity to hone my particular craft in this franchise. And I've got more to do, and because I feel the fans deserve that. In some ways, with a lot of people, she's a minor player, and it wouldn't make sense if I was to continue to be a minor player in that if it felt like, well, this is a different time."
If nothing else, it seems quite likely we'll see more from Captain Carter in "What If...?" season 2. As for a live-action appearance? The ball is in your court, Marvel.
Gotham Knights Nightwing character trailer
Lastly, we have a brand new trailer for the long-awaited "Gotham Knights" video game courtesy of Summer Game Fest. Specifically, this latest trailer focuses on Nightwing, who will be one of the four main characters in the game protecting Gotham City in the aftermath of Bruce Wayne's death alongside Robin, Batgirl, and Red Hood. This is not to be confused with the TV show of the same name that is currently in the works for The CW, which has no direct affiliation, even though the premises are similar. In any case, this trailer offers a spotlight on Nightwing and what he's going to bring to the game. It is very action-packed and offers a bit of his perspective, which is that of loyalty to his former mentor. "Gotham Knights" arrives on October 25. Be sure to check out the new trailer for yourself.